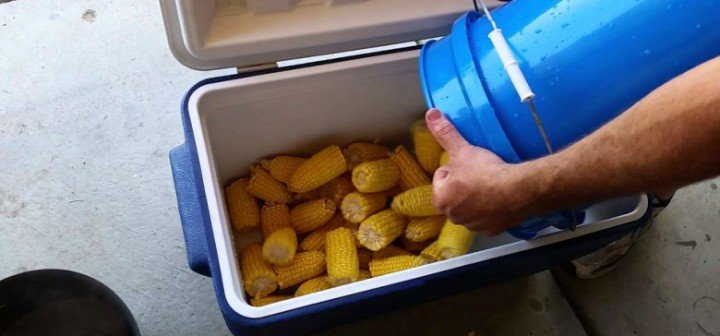 Fresh cooked corns are almost a must have for Summer party, but cooking for a large group seems a time consuming task to complete either on kitchen stove or BBQ Grill. If you don't want to spend whole day over the grill, then you could turn to Donald Boling. He's sharing his technique for Redneck Cooler Corn, and it's a home-grown genius way to make lots of corn-on-the-cob for everybody while still enjoying the day.
Be sure to give it a good wash and follow the instructions carefully, because the last thing hungry guests want is uncooked corn served out of a dirty cooler. If the directions are followed correctly, a cooler can be the perfect replacement for cooking corn in a pot or on the grill. Just don't forget a generous helping of butter and salt.
Check the video out!