Are you looking for some cute Christmas cake design ideas for this Christmas? You will love the Strawberry Christmas Tree Brownie Bites Recipe and the easy DIY Adorable Strawberry Santa Cake Recipe-Video. How about making these adorable designed Santa's Rudolph the red-nosed reindeer cake? These fabulous Rudolph Cakes will surely delight your family and friends in the Christmas party which will be unforgettable for everyone this year! Let's take a look at some Rudolph cake design ideas below for your inspiration. Christmas is the most fun time to play with creative Christmas cakes. As the Festive Season is just around the corner, I thought that some Christmas cake ideas (featuring the famous Rudolph the Red Nose Reindeer) that are suitable for any Christmas function would batter you up.
You may love: 20+ Super Cute Christmas Treats DIY Ideas For This Holiday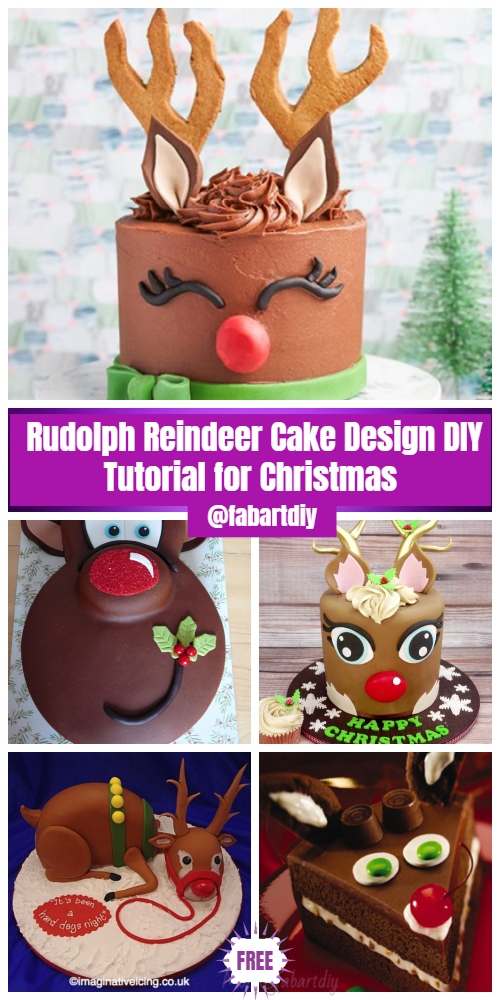 Chocolate sponge with chocolate butter cream, dark chocolate paste covering with chocolate fondant icing. Antlers are made of chocolate! There is no tutorial for this, but inspiring enough to DIY ourselves.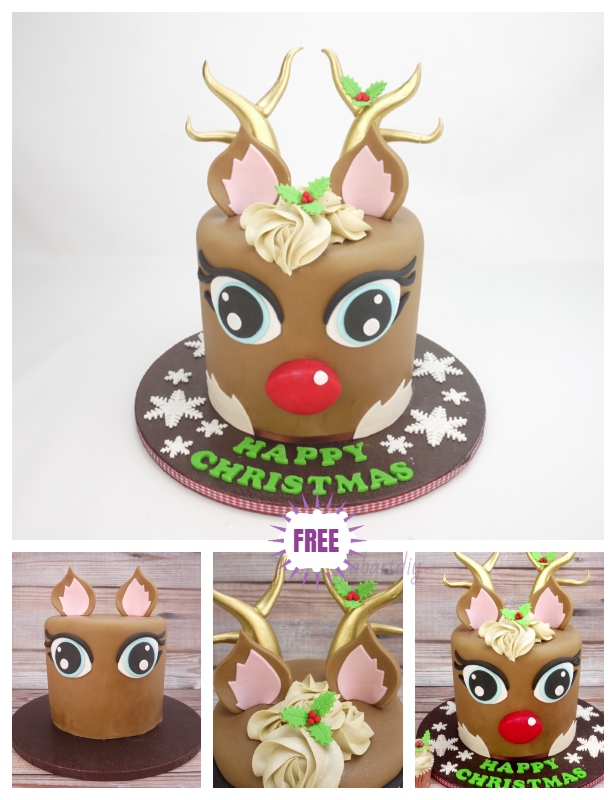 Get the recipe and tutorial via : How To Make A 3D Chocolate Rudolph Cake + Video: Cake Craft World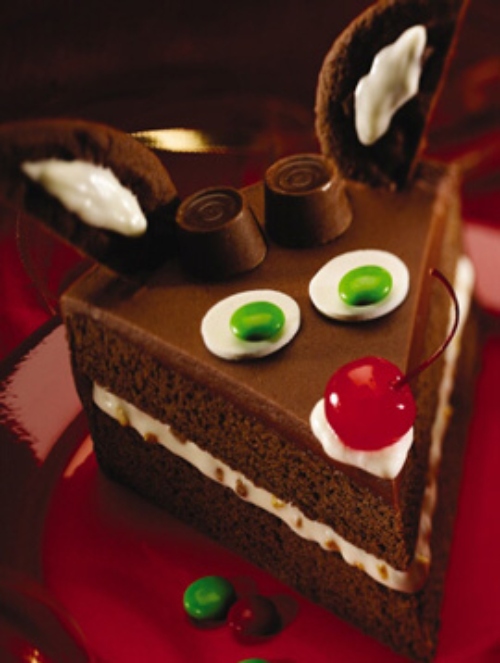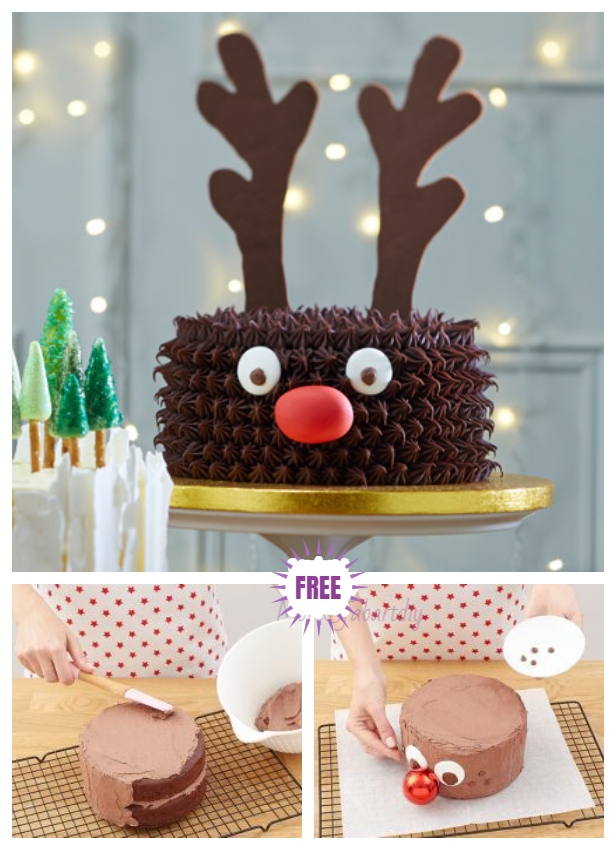 Get the tutorials: How to Make a Reindeer Cake + Chocolate Rudolph Cake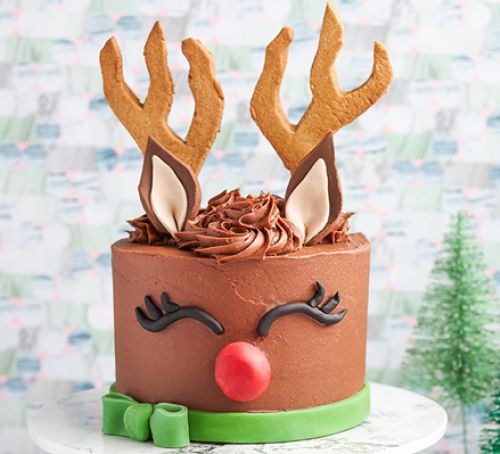 This cute Christmas cake have a reindeer face with a smile, too . The cake is shaped into a Rudolph head makes the dessert table at our Christmas parties such a fabulous centerpiece. Get the tutorial: Magical reindeer cake
Make 'em smile when you bring out this Christmas cake! This is really a super ingenious idea of serving the chocolate cake with smiling reindeer when you cut out the slices for serving.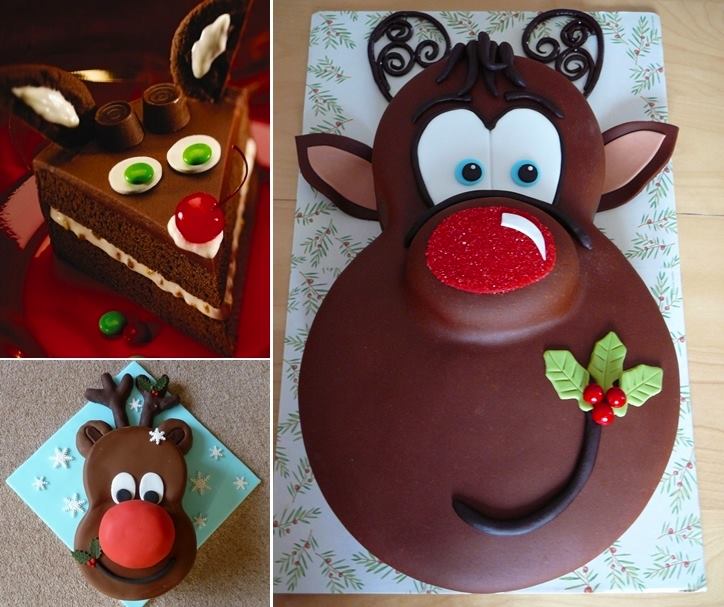 Get the Tutorial and Recipe: Bakers Corner – Rudolph Cake + Photo Source + (Photo source)
We can bake a chocolate cake in different sizes, cut and shape the body and decorate with fondant for ears and make the eyes and noses with candies.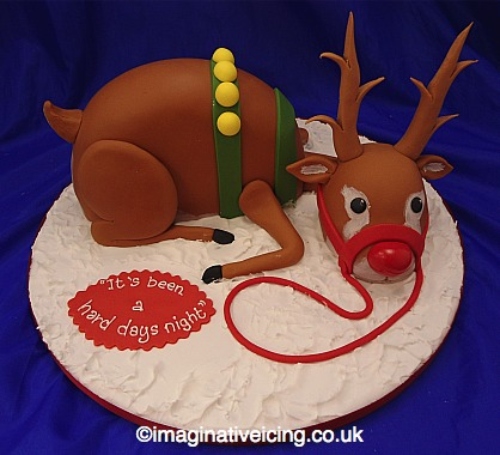 Photo Source: Rudolf the Reindeer 3D Christmas Cake