What a gorgeous craft project! You can paint a Manson jar and make terrific candle holders. I would love to have some of these beautiful candle holders to dot around my home. Tutorial from Creative Craft Love.
Manson Jar Candle Holders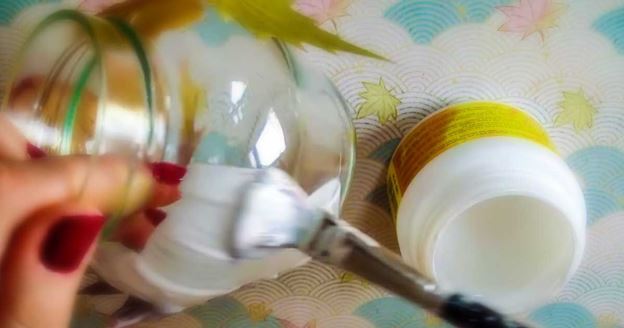 Make use of pressed leaves and a glass jar to create lovely little Autumn lanterns to light up around your home or give as gifts for this season. It's super easy and fun, even with kids involved!

Here is the video: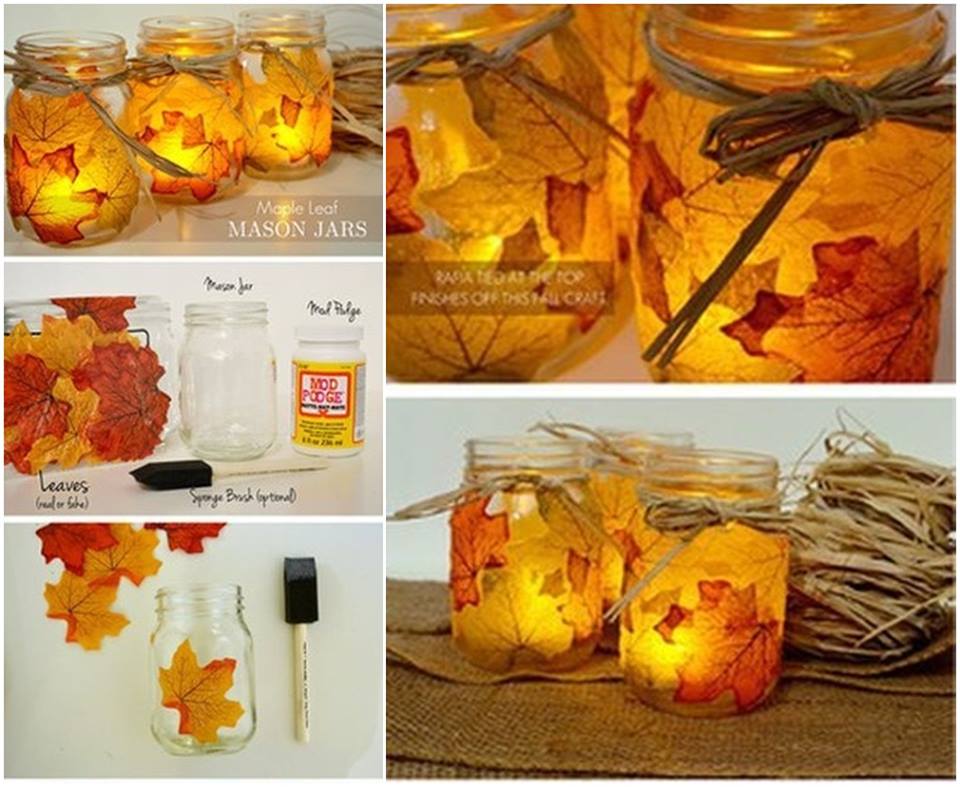 Mason jars are all the rage for home decoration. You can get it easily from Dollar Tree. Here is a great mason jar candle holder form Autumn home and garden decor. The author here uses faux leaves (you can get from dollar tree or Micheal's) which work better because the decoupage medium soaks nicely through the fabric leaf, allowing for easier application. You can use real leaves (yellow-brown maple leaves is a good choice), too. If you know how to decoupage, you know how to do this project! It's super easy and even kids can take a stab at it. Enjoy.
Materials you need:
You can get full tutorial via the link here…