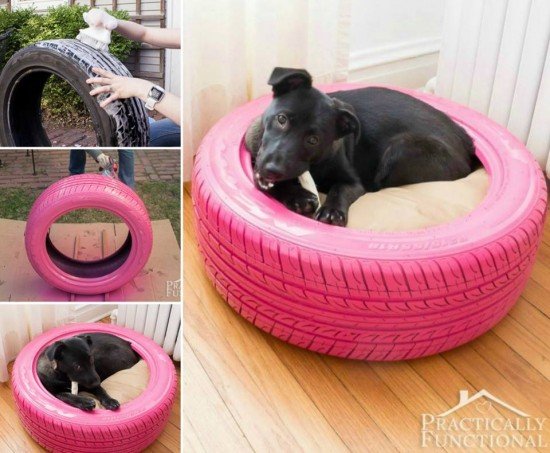 It's an easy DIY projects for your fur friends by spray painting the surface of an recycled old tire/tyre and simply stuff it with a comfy round pillow. While the result looks chic enough for home, too.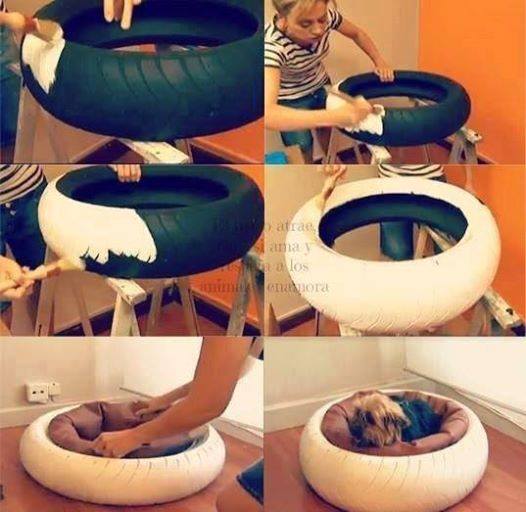 What a cool and easy idea to turn a recycled tire to a beautiful and comfortable bed for your pets.
Materials needed:
Motorcycle/Car Tire
Enamel
Tray
Cushion
Steps:
Choose a paint color that you like or combine with decoration in the corner where you place your pet's bed.
Paint enamel with a brush. The result will be more beautiful and hygienic.
Let the paint dry. Put a cushion or blanket in the hollow of the tire.
More Tire Recycle Projects Here: