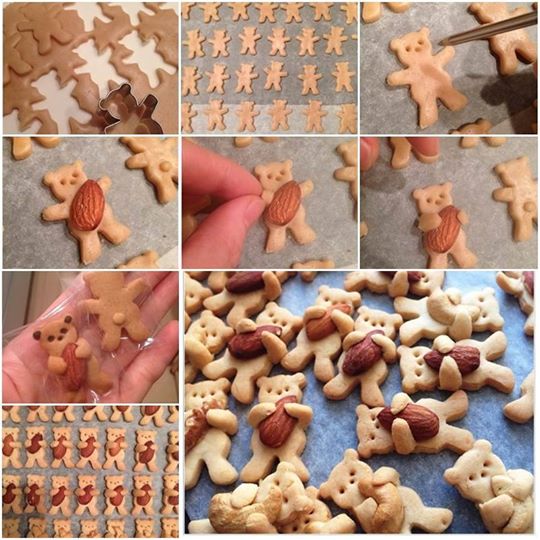 These cheery fun cookie biscuit with nuts will delight "kids" of all ages! I love baking with kids and I LOVE baking quirky cookies for kids health. So when i saw these amazing Bear Hug Cookies, I cannot wait to share this idea with you. How much cuter can cookie baking get?! Simply adorable and I just want to gobble them all up. You will find the original recipe with GREAT photo instructions in Japanese though it may be difficult for me to understand . But the photos are great enough to pass all information you want. Start now, preheat oven to 320F and bake for 10min, and these football bear biscuits are ready. Gobble with kids tonight~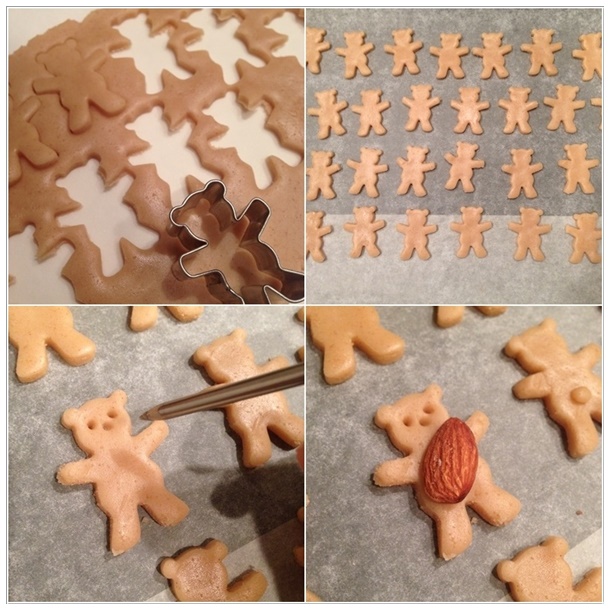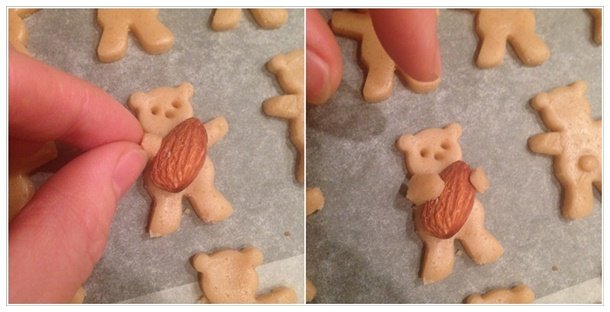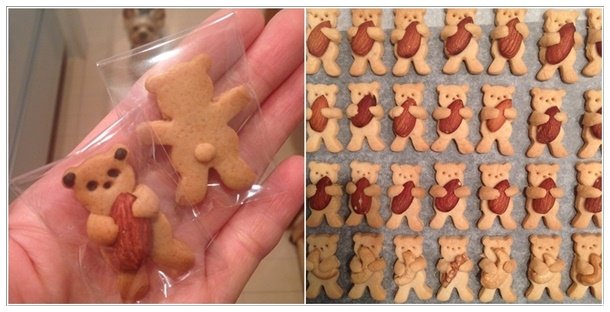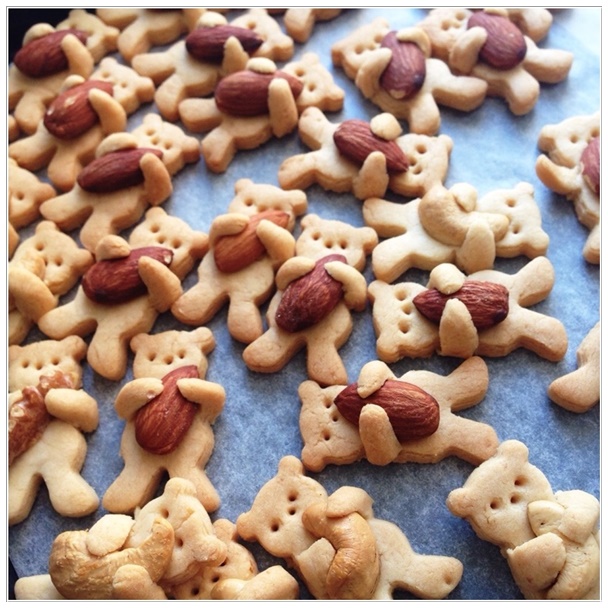 Ingredients:
cinnamon powder


potato starch

*

20g

flour

*

110g

salt

beet sugar*40g

honey

*

10g

salad oil*30g

Walnut or cashew or other nuts you like
Instructions:
1. preheat 160 ℃, first make a cookie dough and then roll it flat on a greased .parchment paper.
2. cut it With a bear shaped cookie cutter .
3. Then with a pointed object make the eyes and noses of the bears.On some teddies you can put round balls to mimic tails.
4. Put a nut on every teddy that you like.
5. Gently turn the hands of every teddy with your fingers.
6. Bake the cookies in the oven until done ( 10 minutes baked in an oven at160 ℃, Bake 10-15 minutes is lowered to 150 ℃ If you have colored slightly) .
Here is the video of Rugby Football Bear Biscuits, enjoy~