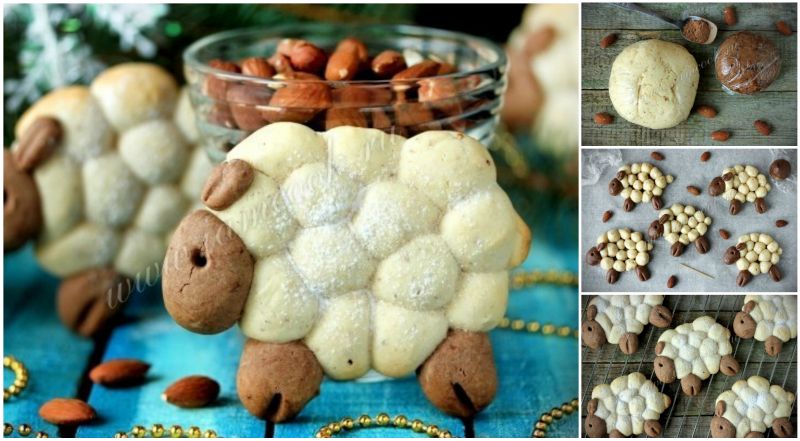 These buttery sugar cookies in lamb shape looks so cute and fluffy and have a beautifully tender/crisp texture that you will enjoy for the parties or snack treats. They are easy and fun to make, even with kids together. The recipe is from liveinternet, and here I translate it into English for a better understanding. Enjoy~
Ingredients:
Butter

*

100 grams

;

Powdered sugar

*

100g

+ on

posypku

0.5

tsp

;

Wheat flour

*

200 grams

;

Eggs

*1pcs

A

lmonds powder

with the skin

*

20 grams

(about

2 tablespoons

);

Cocoa powder

*

1 tsp



Instructions: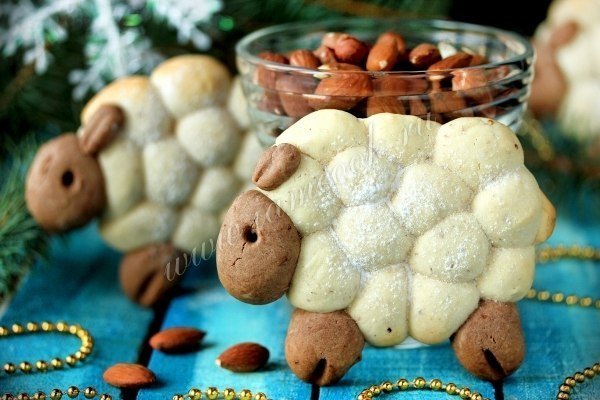 1. Prepare the butter, powdered sugar, flour, egg, almonds powder with the skin, cocoa powder. Add sugar with butter at room temperature.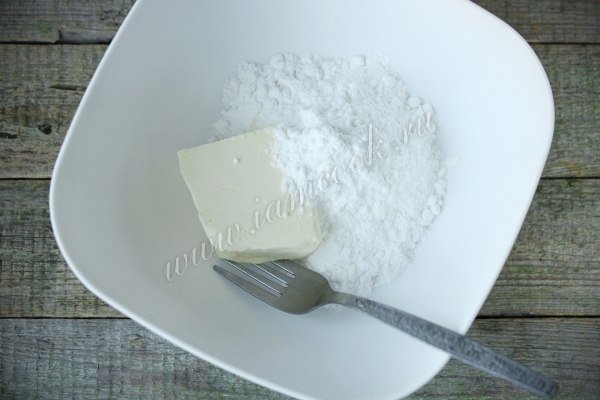 2. Mix them into smooth, and add an egg.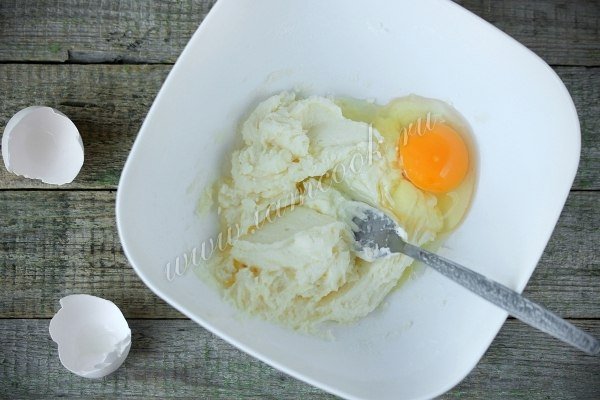 3. Then add wheat flour and almond powder, mixing till smooth. If you are preparing your own almond flour, it is necessary to heat the nuts in the oven, and then grind into powder with blender or coffee grinder.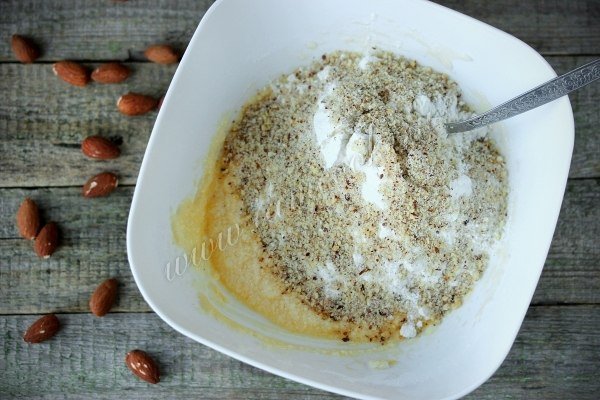 4. Divide the mixture with fork in two parts: 2/3 and 1/3. Mix the 1/3 part with cocoa powder, and shape each into ball and wrap in plastic.  Refrigerate for at least 30 minutes.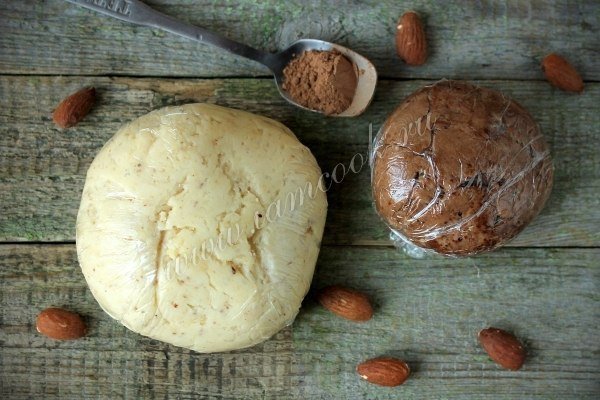 5.  Remove the dough from refrigerater and start forming. Pinch off the white dough with fingers to get small dough balls and arrange side by side to form the body. And dark dough for the head, ears and legs. Use a toothpick to make eyes and  press it on the ears and hooves.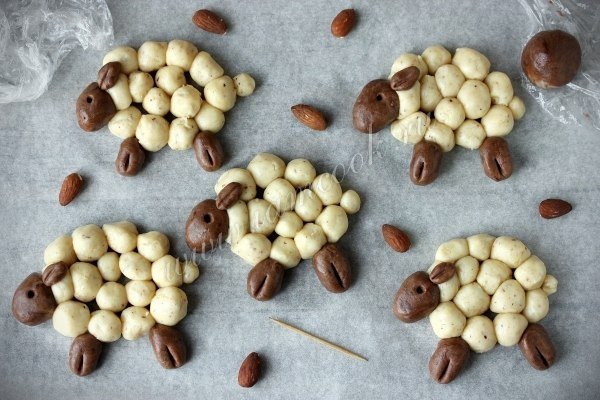 6. Bake the cookies in a preheated 350°F/180 degree oven for 12 to 15 minutes, until they're set and barely browned around the edges. The white part will spread out a little, come together in a single coat, lamb will be more fluffy and plump. Remove the cookies from the oven, and cool right on the pan. Sprinkle your favorite powder when a cookie is cool for better flavors