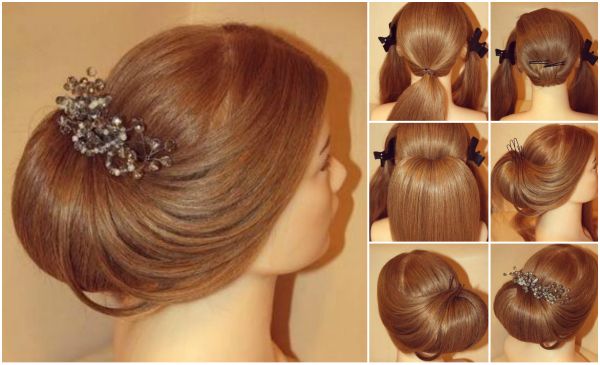 Wedding hairstyle is one of the most important strokes in the image of the bride, if you plan to use the services of a professional stylist, it makes sense to make an appointment at least three months before the big day to make a trial or even a few styling! Regardless of whether you chose a romantic or classic, elegant hairstyle, it must be in harmony not only with wedding dresses and accessories, but also the shape of the face and figure of the bride.
This classic, elegant, and glamorous wedding updo hairstyle will perfectly demonstrate  your beautiful neck line, emphasize fine facial features, as well as an fashionable neckline dress. It is also an ideal evening and everyday hairstyle. All you need for this are elastic hairband, hairpins, hair roller, hair accessory, varnish and a little patience.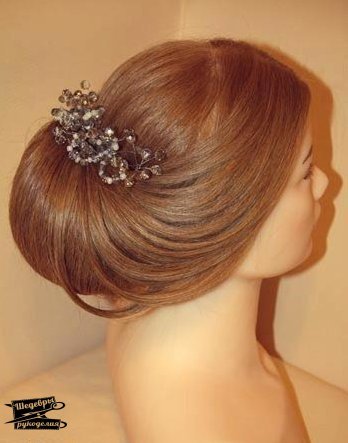 Start by making a low ponytail.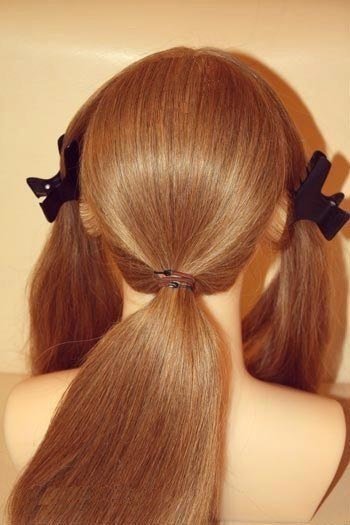 Flip the ponytail up invisible and secure with hairpin.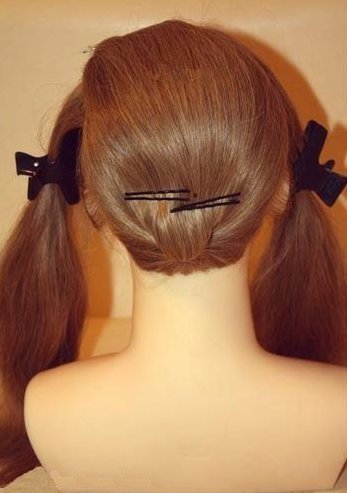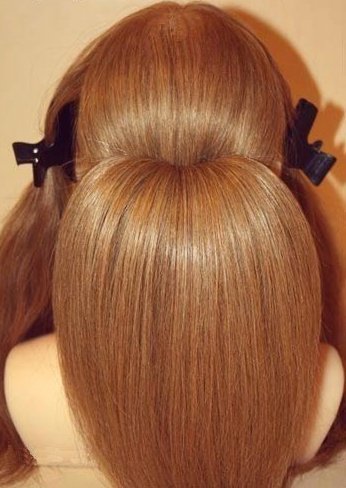 Add on the tail roller, fasten it invisible to the head.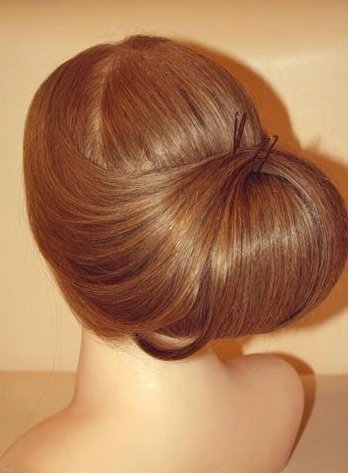 Decorate with a beautiful accessory to your taste, matching with the style of dress.