Turn dads old cargo pants/shorts into this Jumperall Dress for your little angels. Jeans has been such a trendy fashion for men and women for decades, and it's far more than the original function but chic addition for ladies now.  An old pair of jeans is either distressed to perfection and fits like a glove, or simply last season's news. We can refashion your jeans into new trendy pieces as we collected before or turn those worn or old pair of jeans into stylish new summer wear. Putting pockets to a dress can be quite troubling for someone with basic sewing skills, but simply sticking already existing ones is quite easy. By using the pockets from dad's cargo pants and some fabric, you can make your girl this fun recycled skirt that even dad will approve of. The original tutorial was from BluDor Magazine, but it's gone and do wish it can come back. I hereby share a simple tutorial according to my personal understanding, it's easy and versatile that you can sew stripes or halter at your options.
You may love: Fun DIY Jean Hole Patches in Cutest Ways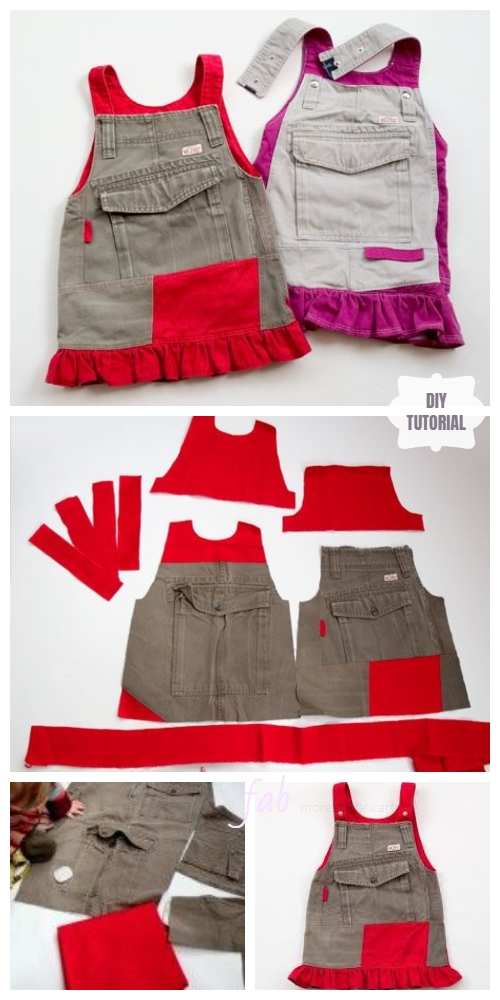 Supplies you need:
old cargo pants/jeans, the best one are with big pockets on it
some new contrasting fabric
basic sewing tools
the helper is optional
Tutorials: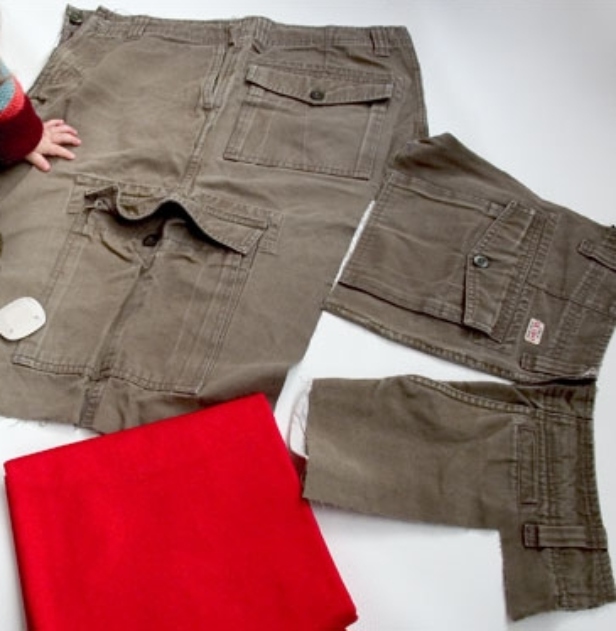 Cut the cargo parts, (mid length shorts works, too ) into half from front zipper to back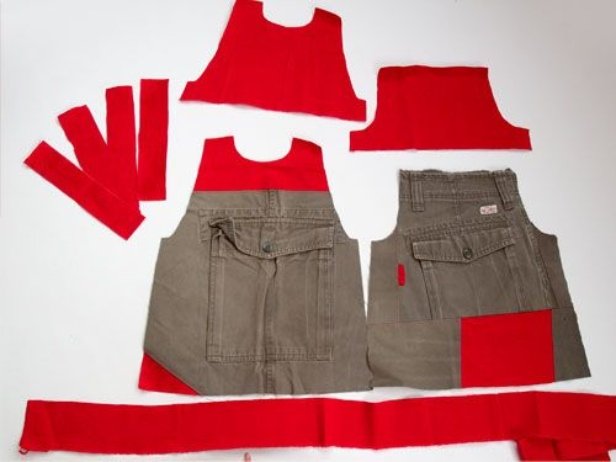 Patch the corner with fabric to make the edging straight. Cut top part for both front and back of the dress, and strips.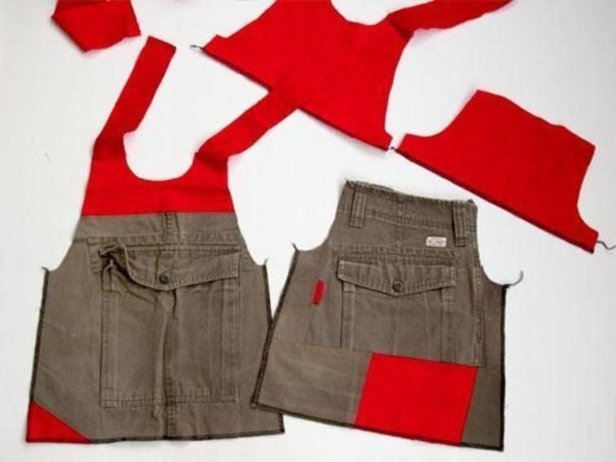 Sew along the edge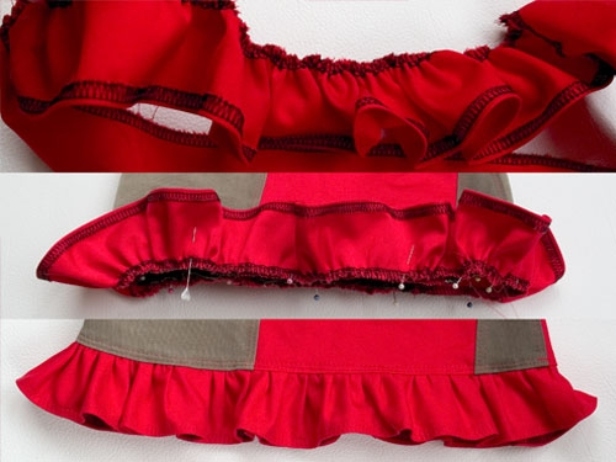 Add ruffles to the bottom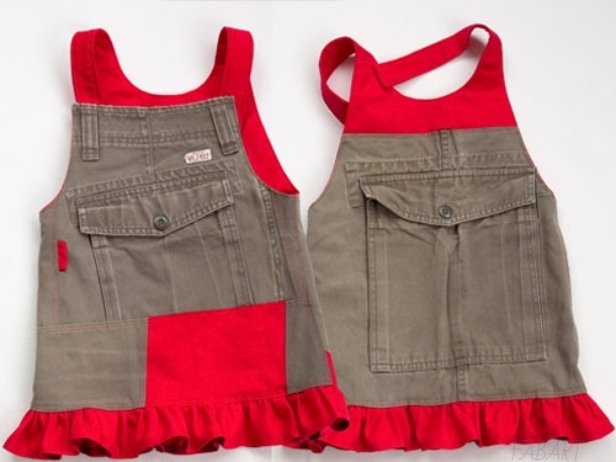 Gather the stitches along the top of the skirt until they are the same width as the bodice. Slip gathered edge inside the bodice and pin, matching up the open side skirt seam with the open side edge of the bodice. Sew.