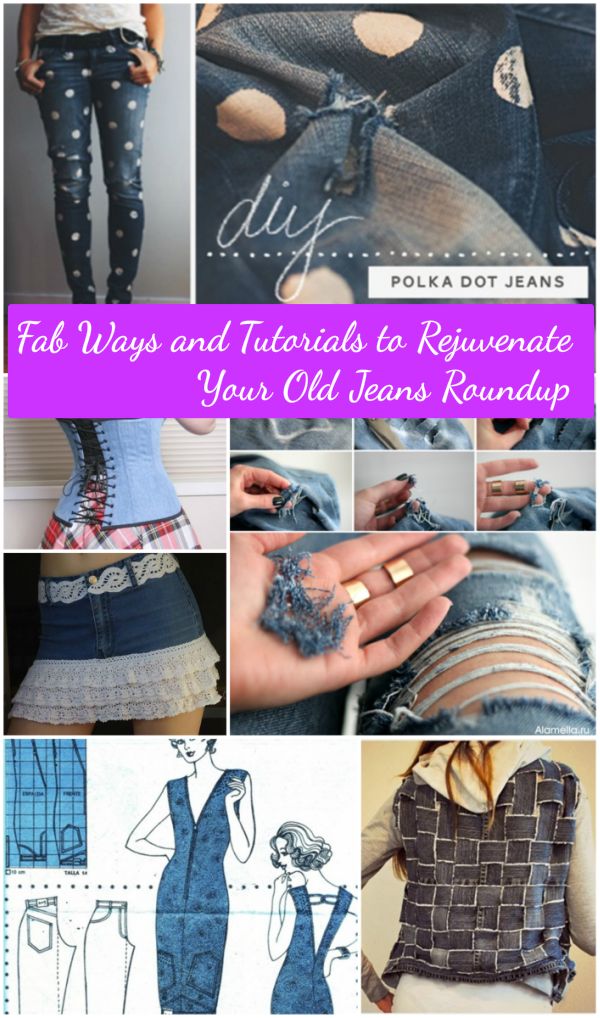 Hi, Angels. Do you have idle jeansthat are old but that was your favorite, but you don't know what to do with them? Jeans are one of the favorite pieces of clothing for all of the girls. Today we have a collection of more than 20 DIY Rejuvenation ideas with tutorials to make your jeans look like new, it will not take a long time and are very interesting and easy to do. Fashion lovers worldwide adore and practice often wear torn jeans: torn jeans, jeans with lace, with studs and many other ideas you can see in our gallery below. Wish you enjoy these fab DIY ideas and tutorials to transform your old jean into new trendy outfits this Season.
We have shared with you a great post for renew your favorite fashion piece – jeans before. You can check them out if you missed the post HERE.
[nextpage title="Page 1″ ]
Sharpie Lace Printed Jeans (Paritatime.com):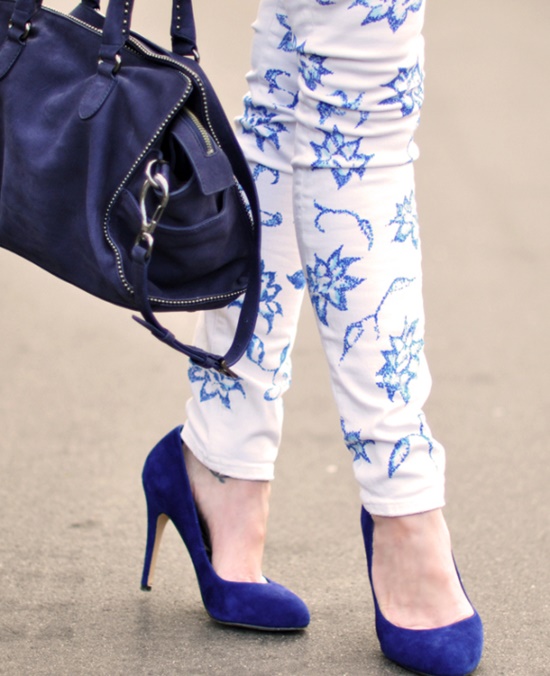 Distressed Stained Jeans (Lovethispic.com):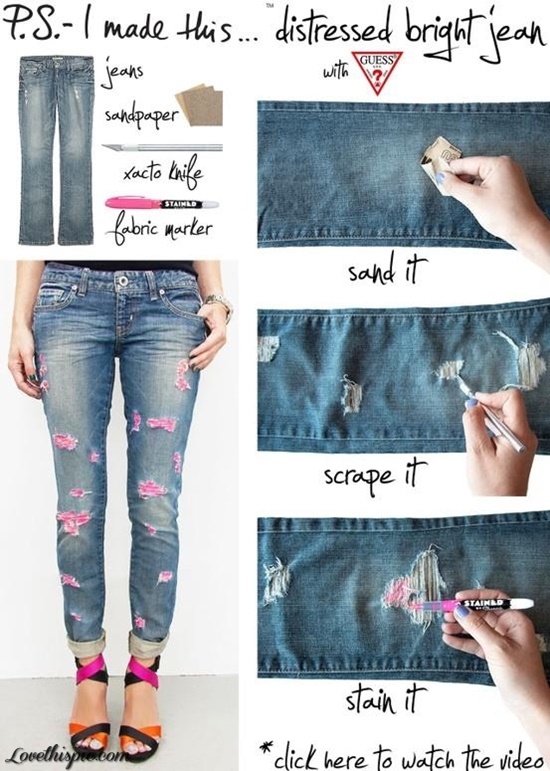 Bleached Aztec Style Jeans (Mintedstrawberry.blogspot.com):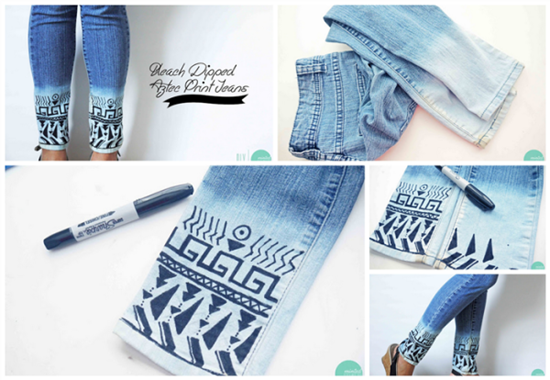 DIY Ripped Jeans (Ourdailyideas.com):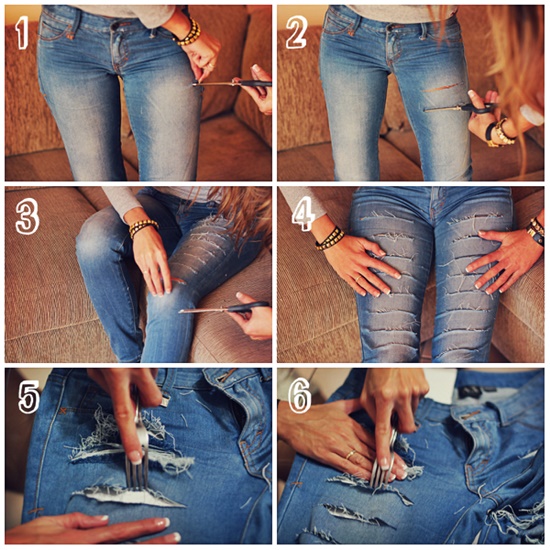 D.I.Y Ripped Jeans (alldaychic.com)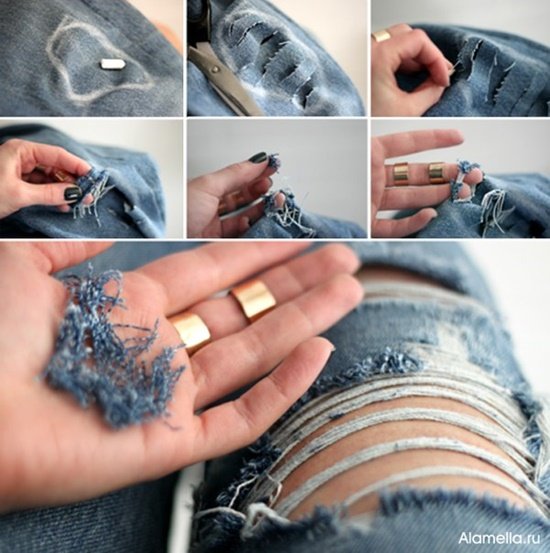 [/nextpage][nextpage title="Page 2″ ]
American Flag Jeans (Blog.freepeople.com):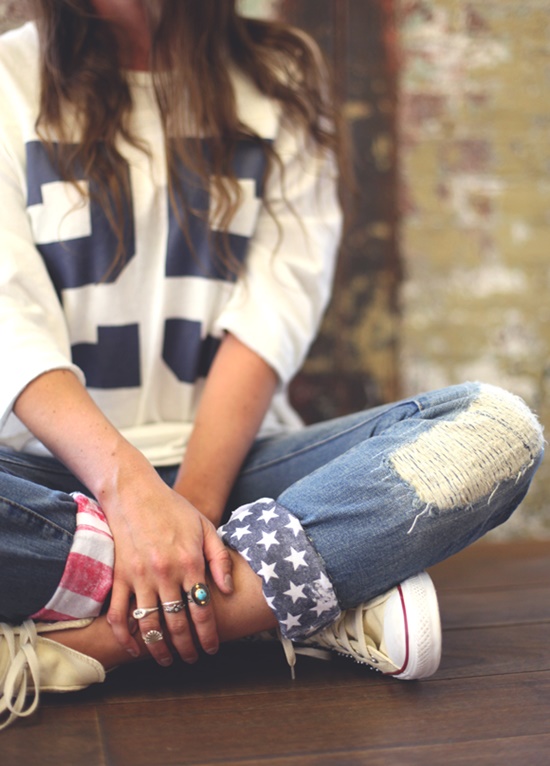 Layered lace skirt from old jeans, (Mirtesen.ru)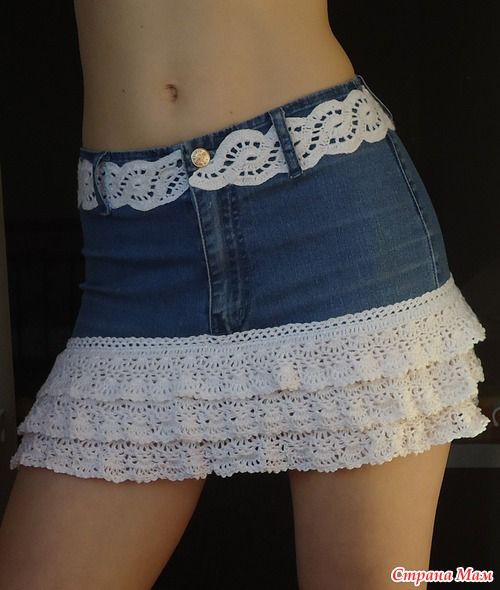 Old Jeans into Skirt (Frugalliving.about.com)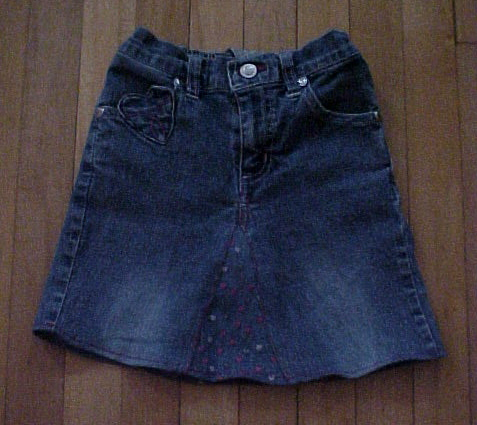 DIY denim and lace shorts (StyleDiary.co.za)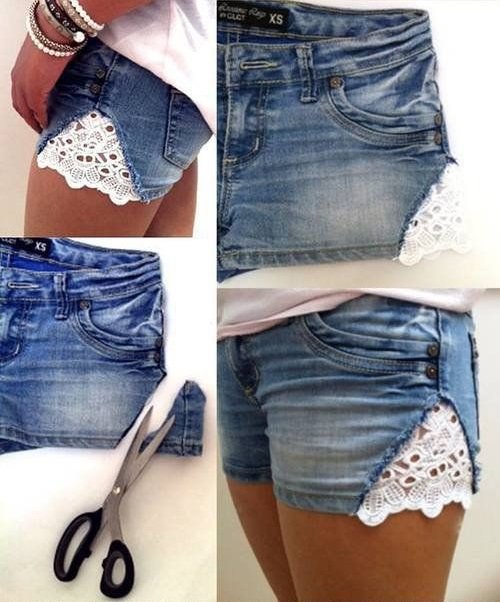 DIY Crochet Cutoffs (goldfishkiss.com)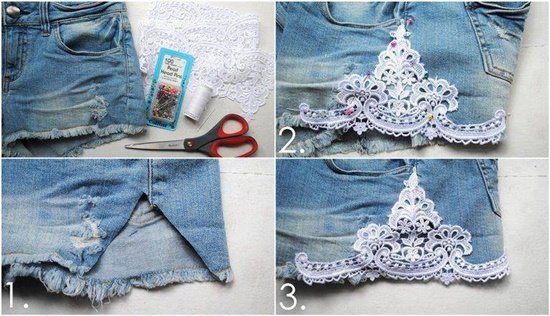 Lace Bottom Jeans (Interestingfor.me):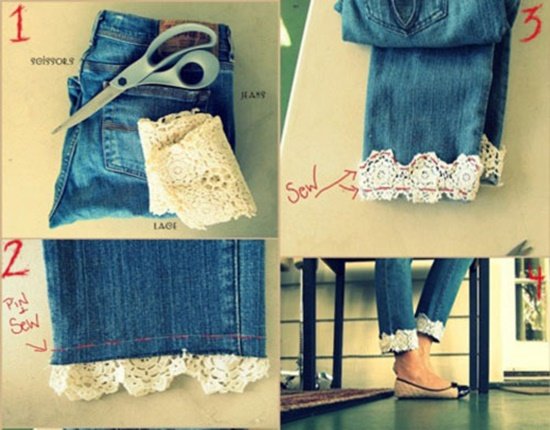 [/nextpage][nextpage title="Page 3″ ]
DIY Distressed Jeans (Blog.fossil.com):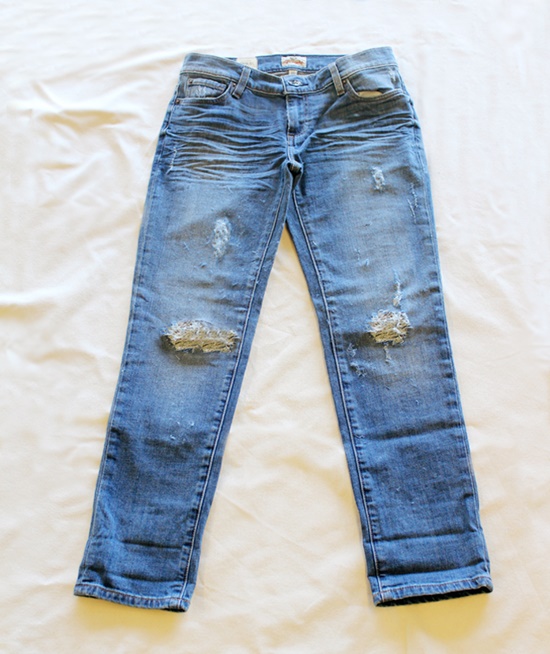 DIY Lacey Jeans (Bophasar.wordpress.com):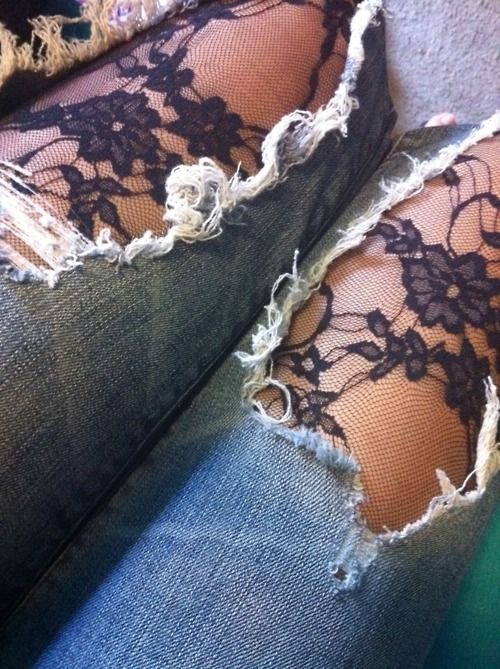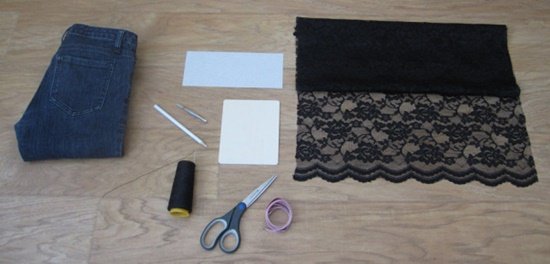 Boot Cut Jeans Turned Into Skinny Jeans (Brit.co):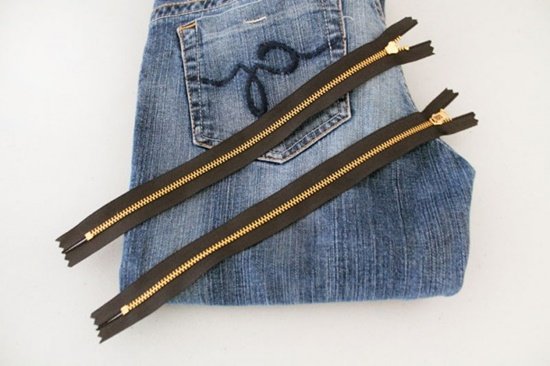 DIY Studded Cuff Jeans Alternative (Ilove-beauty.com)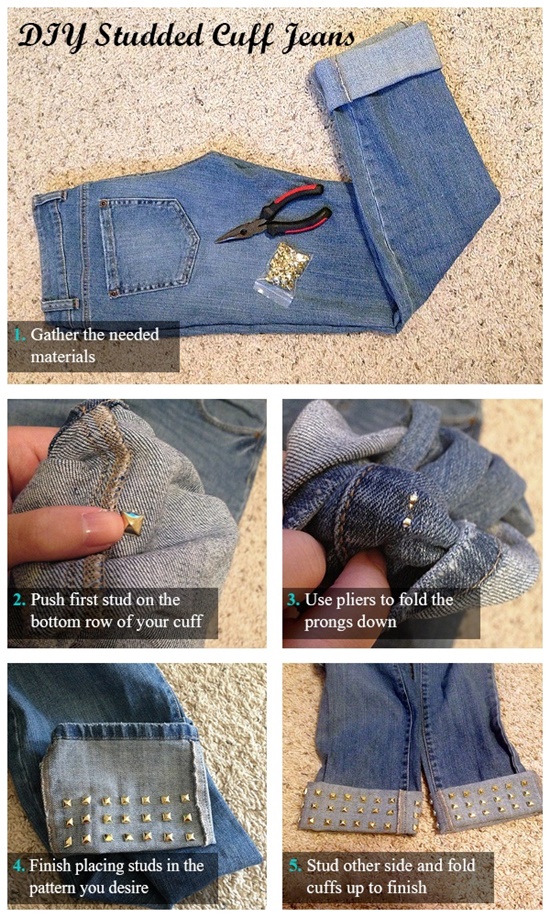 DIY Studded Cuff Jeans (Blog.forever21.com):

Easy Tie Dye Jeans (Garotasmodernas.com):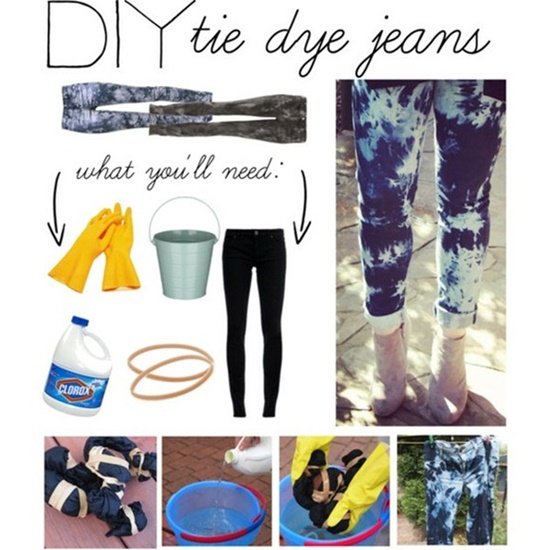 Paint Splattered Jeans (Misskristurner.com):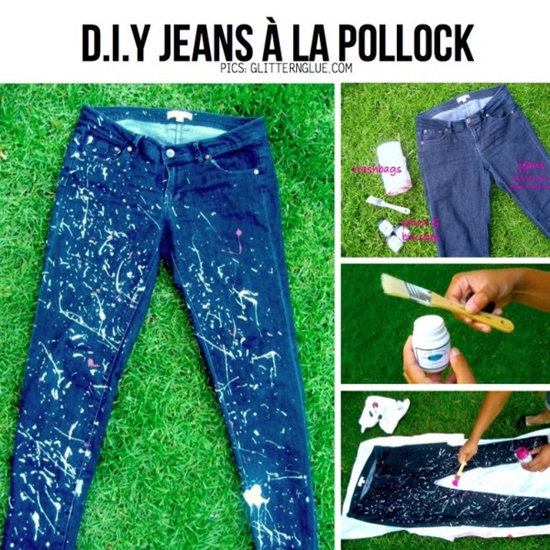 Palm Tree Print Jeans: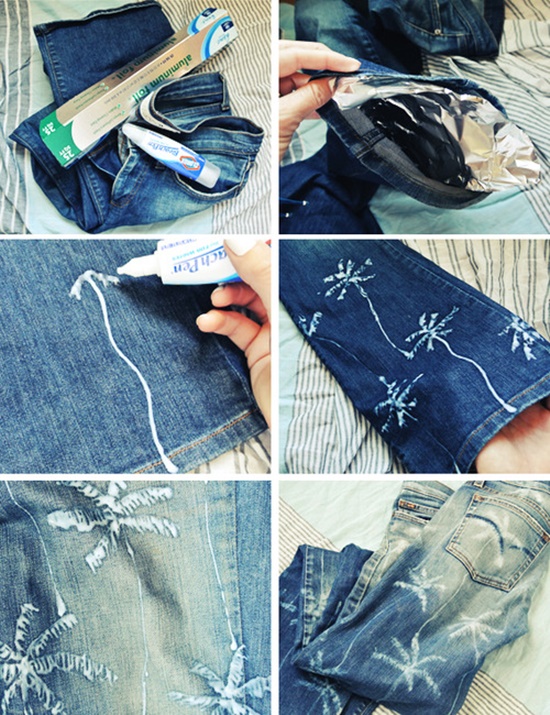 Patchwork Jeans (Unetouchederoseeng.blogspot.fr):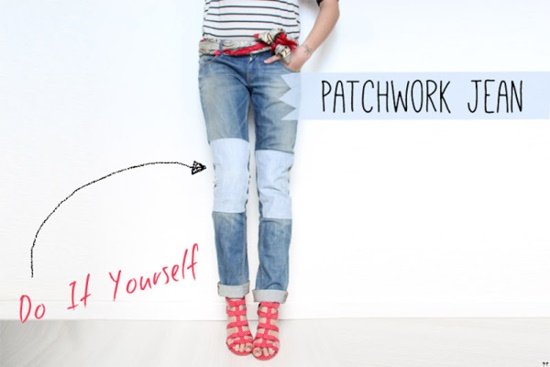 DIY Dotty Jeans (Blog.imbreannarose.com):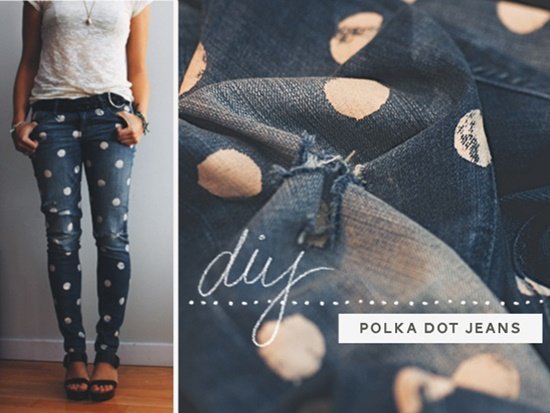 Polkadot Boyfriend Jeans (Ilove-beauty.com):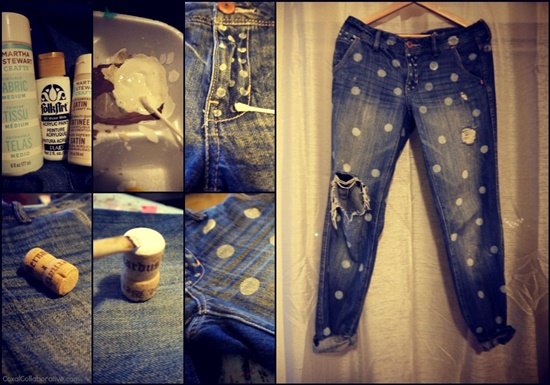 DIY Woven Textured Vest from Old Jean (Source)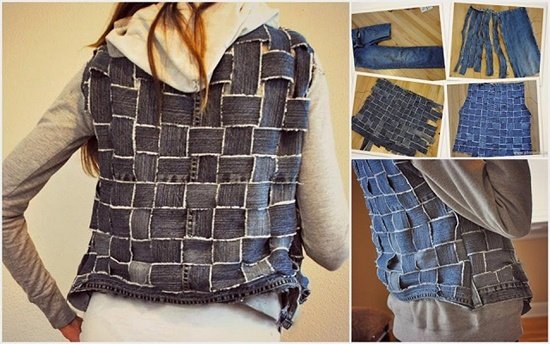 Recycled Denim Corset (cutoutandkeep.net)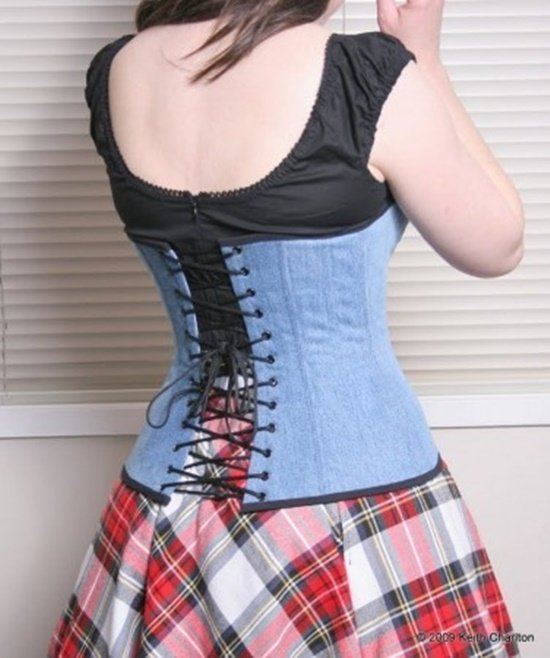 Handmade Denim Corset Belt (fashion.onblog.at)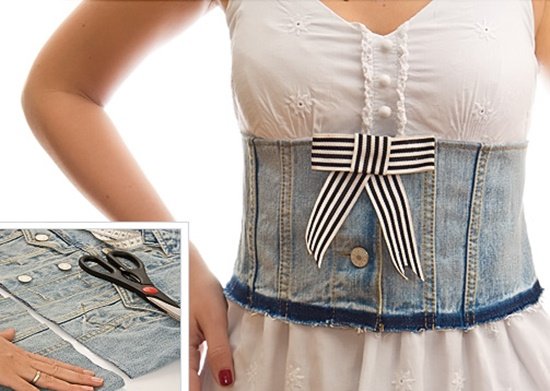 Upside Down Jeans Dress (Source).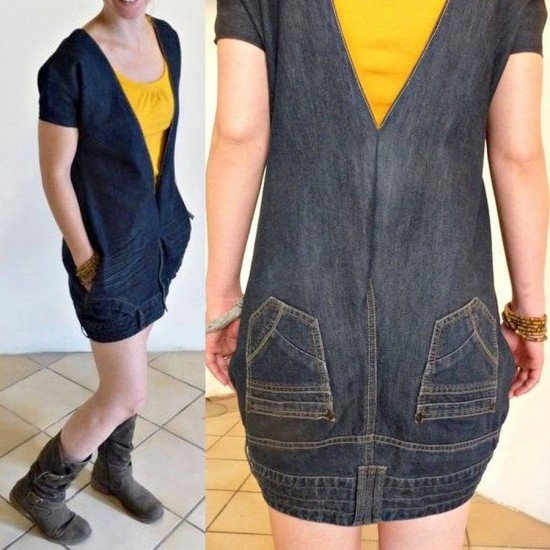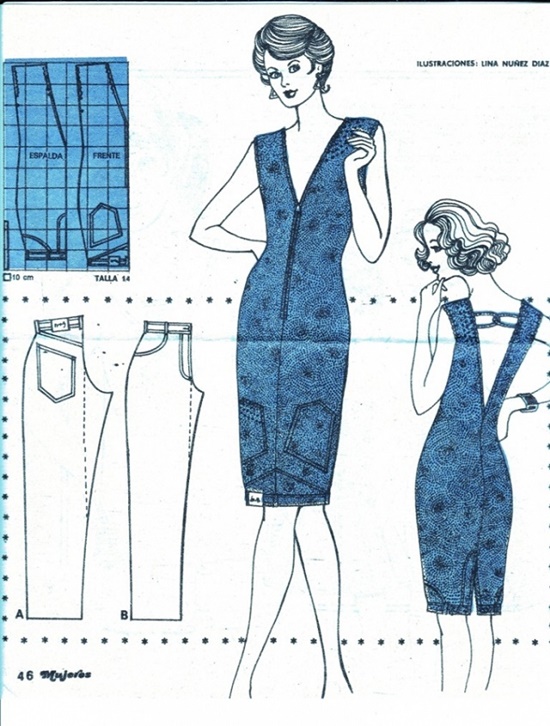 First, undoing the inside seam and the one uniting the crotch. Then use the scissors to cut down the inside angle that normally covers the inside area in between your legs. You also need to undo the exterior seam from the bottom up of each crotch for the armpit area of your dress. Try the pants on like a dress, upside down, fixate it with some bobby pins, and start sewing with the sewing machine. Look at the pictures for more details.
[/nextpage]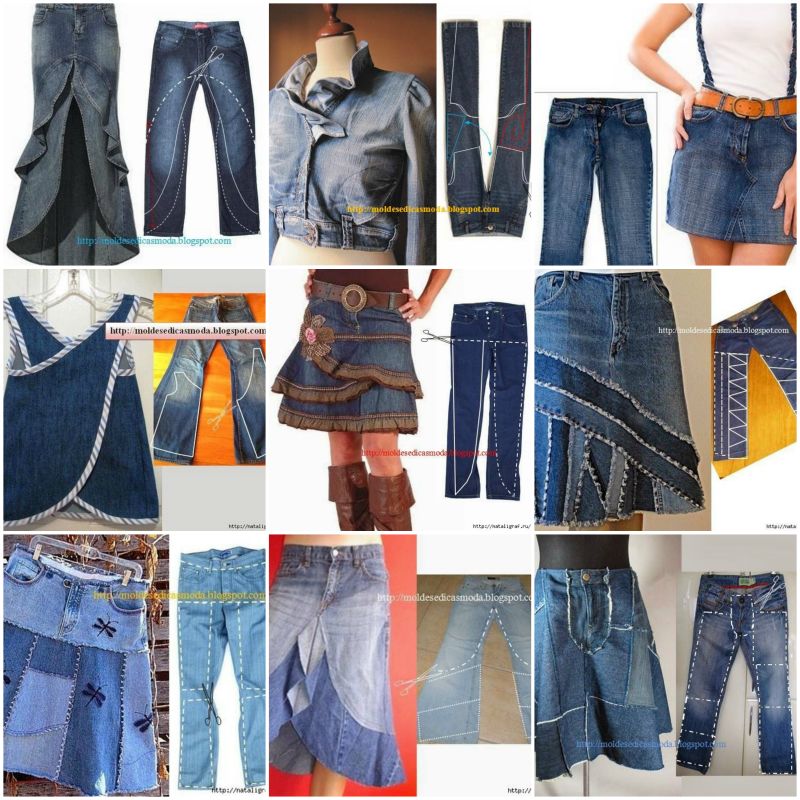 Another 10+ DIY Ideas to Repurpose Your Old Jeans – Click HERE