This is such an easy project. Jeans has been such a trendy fashion for men and women for decades, and it's far more than the original function but chic addition for ladies now. We can wear jeans long, skinny, straight or flare ones are all my favorites. if you don't like your long jeans anymore, you can easily turn them into a short summer pants or shorts. It is quite a simple project. You cut the jeans to your desired length and sew the broderie anglaise lace trim to the jean shorts to add an extra inseam!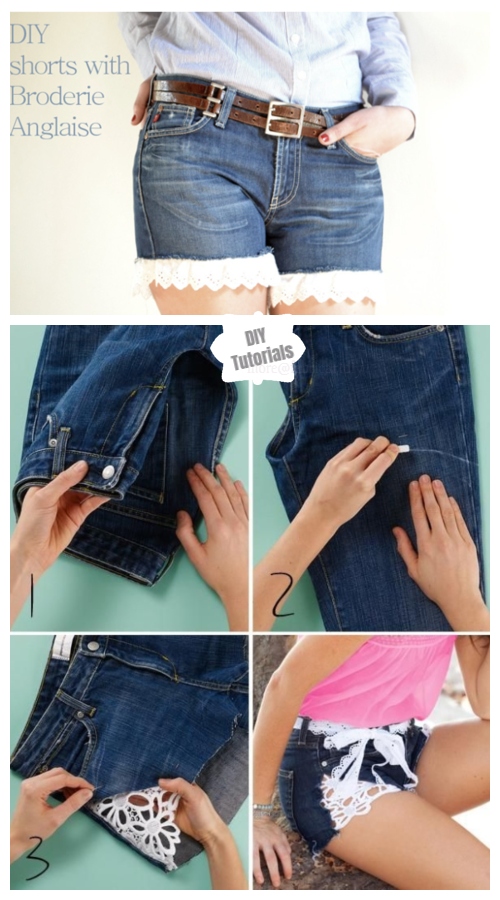 How to:
Cut the Jeans to Shorts
Decide where you want to decorate your lace. (Place the lace using the side hem as a center if you choose the side trim)
Stitch the lace along the hem with thread. You can glue the borders of the lace on the shorts with the hot glue gun, too.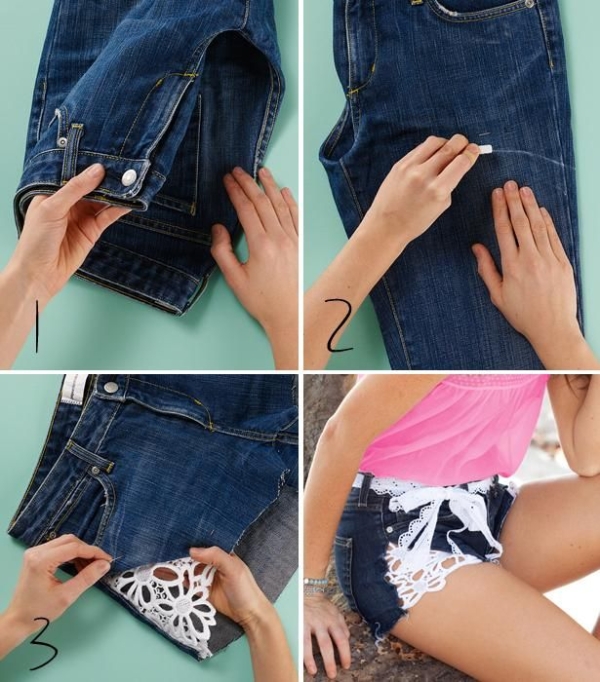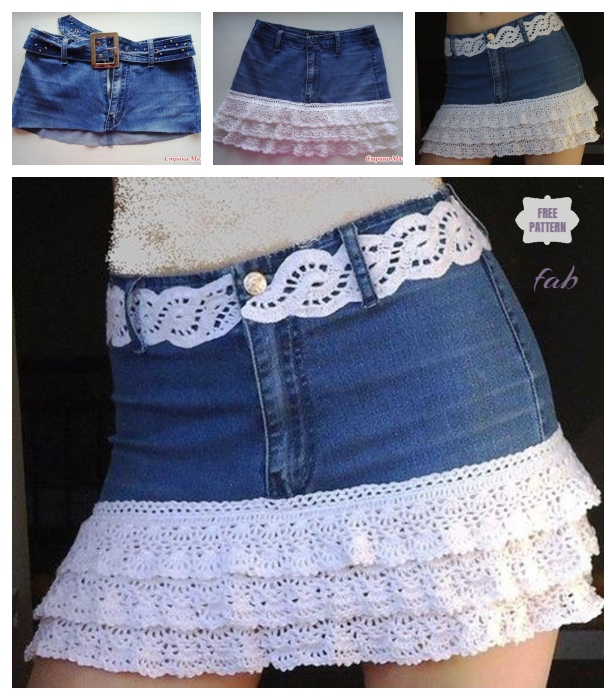 Or Sew the lace over the cut off Jeans by cutting the lace into the shape that can cover. And the result is fabulous, too.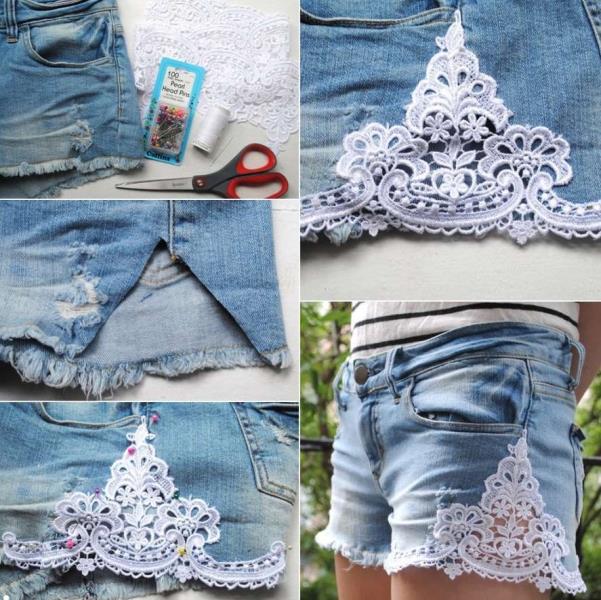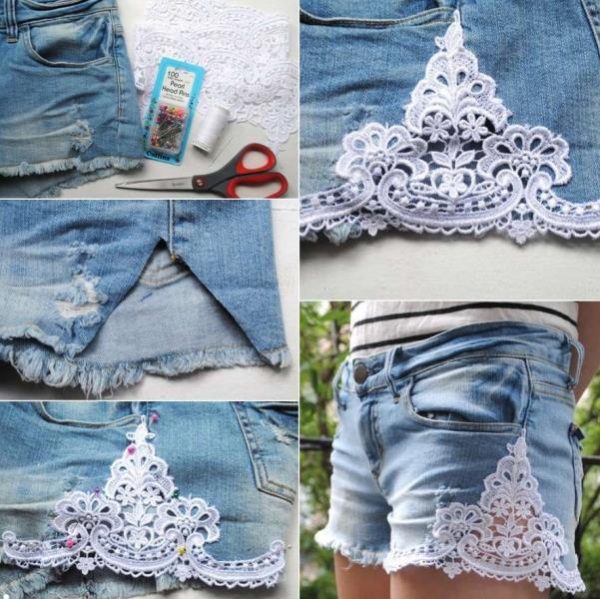 Born in Eighty Two has a simple way to Refashion Shorts from Old Jean with Broderie Anglaise lace just along the cut hem, which is straight and simple for sew beginners to redo.
Cutting Jeans short can be more fun with kids, too. You can also sew a fabric stripes and tire a bow at both sides such as this one we featured HERE: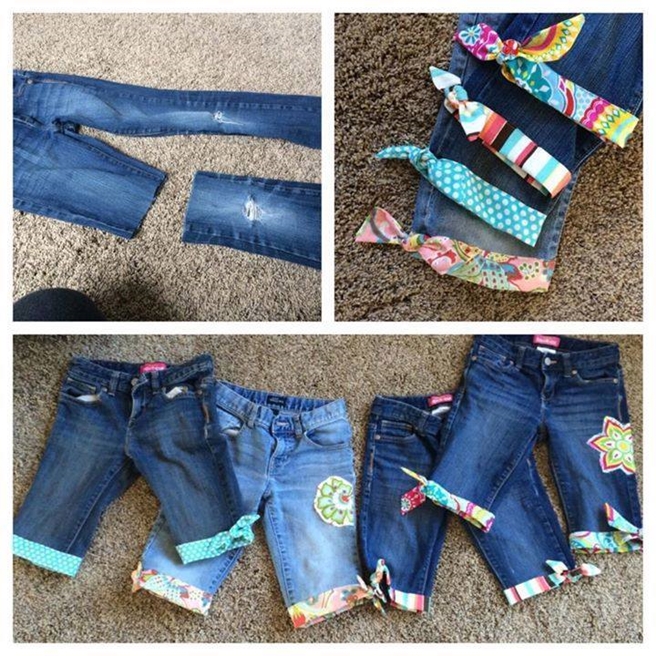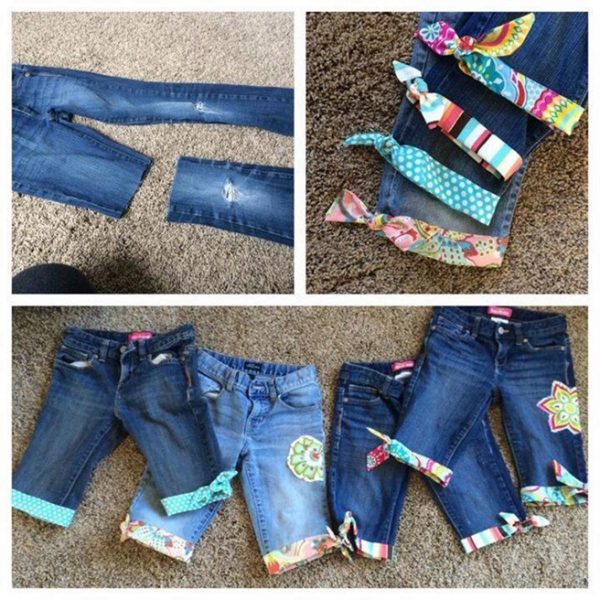 We don't have to cut the Jean legs straight but with a curve for a sexier looking, cut off a triangle piece at both sides and add lace underneath. Add a matching lace belt to make it more fashionable looking.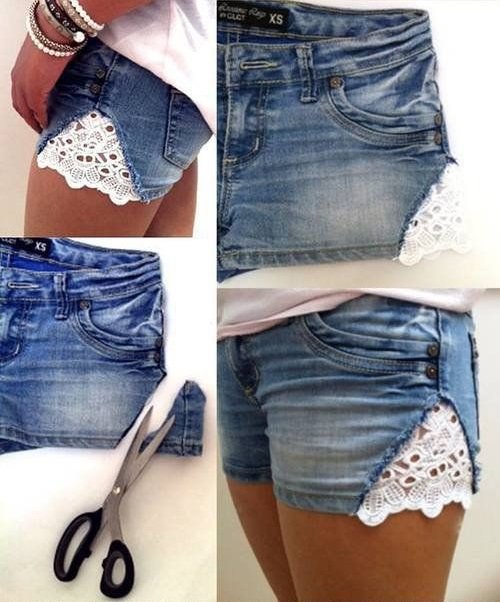 You can crochet lace trim if you gonna challenge yourself, which is easy to customize the pattern and length for your personal need, the crochet jean skirt we shared before could be just inspirational for your crochet project this season.