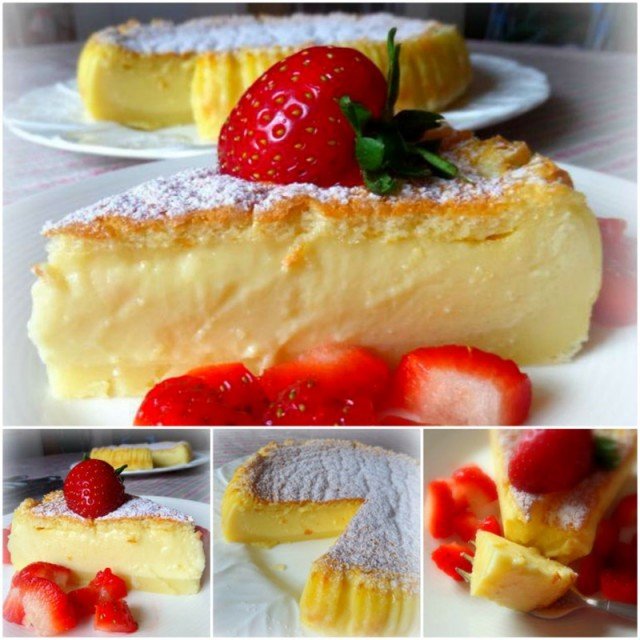 This delicious Magic Custard Cake looks really tempting, served together with your favorite fresh berries! I first tried this in KFC in China (Believe it or not) and it was impressive, the tender and smooth custard inside the crust is really a lure for indulge in snack or tea time. So glad to get the DIY recipe today and share with you.  It's easy to make and the whole family will get spoiled with it.
Ingredients:
flour
eggs
sugar
milk
a bit of melted butter and vanilla.
Click here for the recipe and instructions: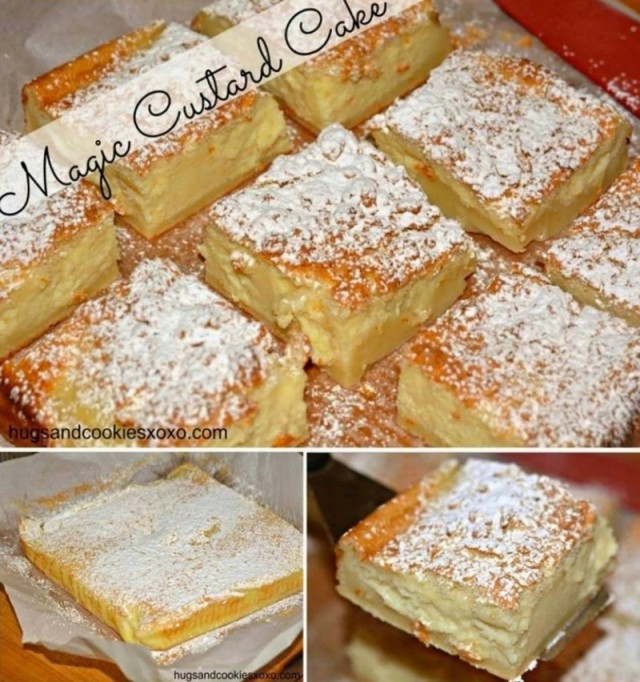 Hugs and cookies also shares her unique magic custard cake which begins pretty much with a basic cake batter and transforms it literally into a magical cake with a custard layer.
Get her recipe here: