Strawberries are favorite fruits by most of us, and it's been one common fruit used on bakery, too. We have so many recipes featured on strawberries that you can check them out by click the link. The  Chocolate Strawberry Oasis Pie and Frozen Strawberry Crunch Cake are two easiest recipes I love to whip on without any baking efforts. They are perfect to serve as dessert after a party or bring for pot luck. 🙂 The strawberry santa is another fun way to make with kids for dessert treat or as cake topping. These Owl Strawberry sitting in the edible krispy nest will be another hit with your family and friends!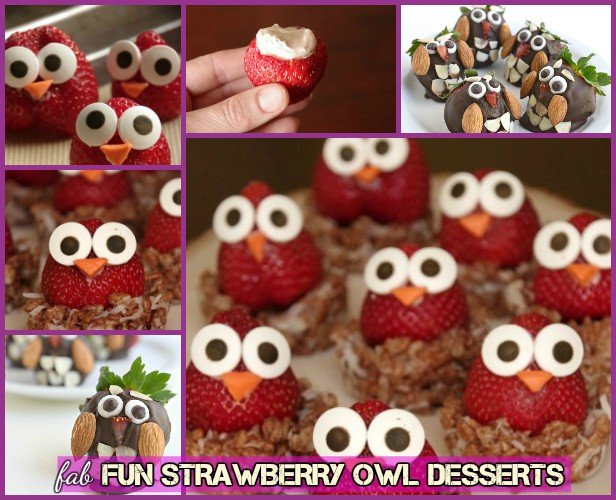 Materials you may need:
Philadelphia Cream Cheese (in strawberry or blueberry flavor)
brown sugar
Starburst minis
large Wilton candy eyes
Cocoa Krispies
coconut
mini marshmallows
and butter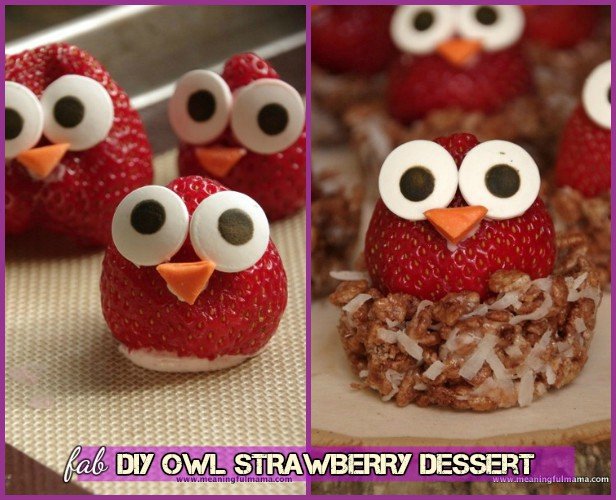 Read more of the details recipe and instructions from meaningful mama: Meaningful Mama – Owl Strawberries with Philadelphia Cream Cheese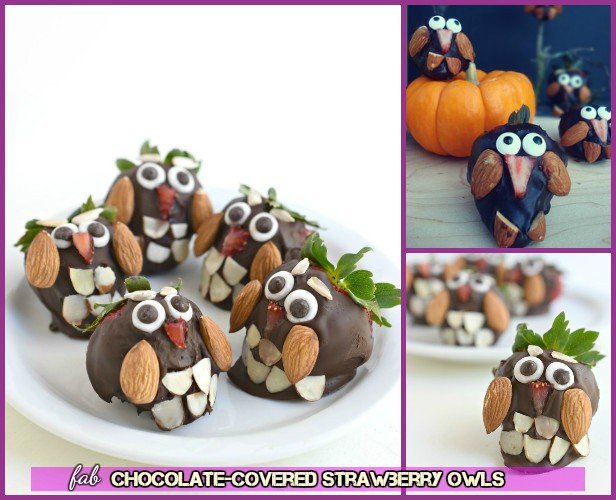 Fork and beans shares another way to make the strawberry owls by dipping fresh strawberries into melting choc and adding owl features, learn how she make it via the link: Chocolate-Covered Strawberry Owls. They are really cute and sweet even for Halloween tables.
If you love the fun to make with strawberries, don't miss out the santa strawberries here.