Before starting, let's know how to Find Your Eyebrow Arch.. I wish we would do our eyebrows correctly, they are not supposed to be straight or stop plucking at the top.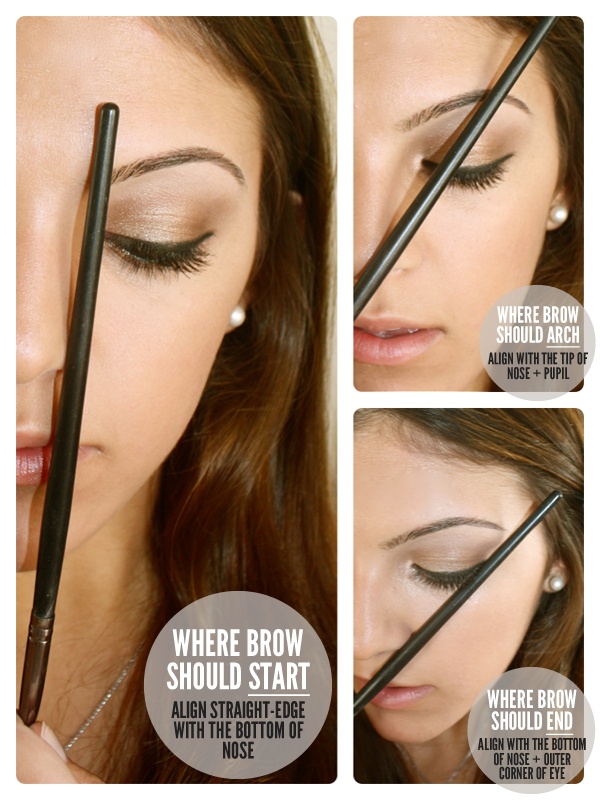 Then, we can start……

Here is a detailed step by step instruction to make perfect eyebrow for beginners.
1. First draw a line to shape below.
2. Then the shape on top. Skip the first part of the brow, for a more faded feel.
3. Fill in the rest of the eyebrow. Be a little easier on the hand in the beginning of the brow.
4. Now brush it through. Brush up in the front , and the rest along the hairs.
5. Now take a angled brush and a light brown color . And paint with light upwards strokes at the front of the brow .
6. Second , you take a darker color and paint the upper part of the brow.
7. Then take an even darker color and paint the rest of the brow .
8. Perfect by choosing a color to match hair.
9. With concealer and a concealer brush you can now clean up the edges under the brow.
10. clean up the edges of top side.