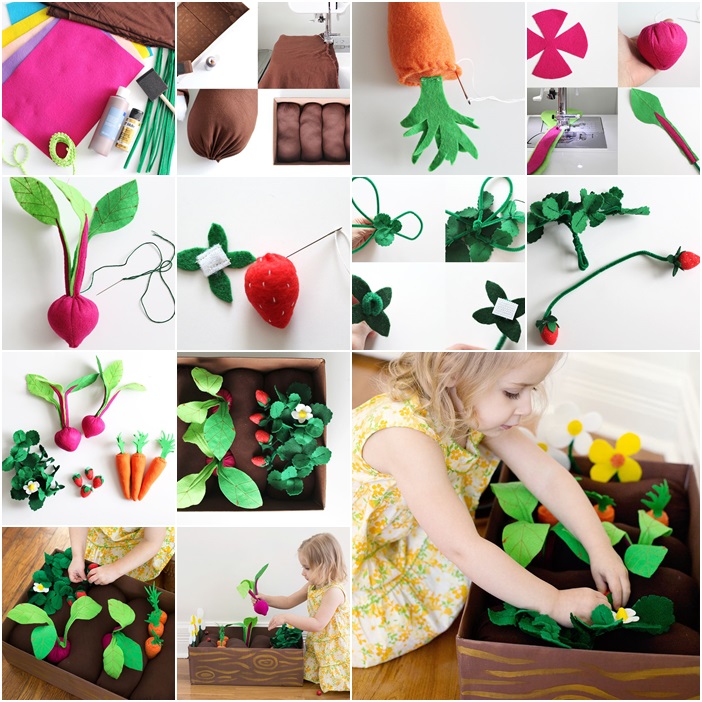 I am digging as a meerkat…and found a cute felt toy from Katie – the felt garden box, one of her most favorite toys and super cute idea that we surely get inspired to make a big for kids learning and play. Wish you enjoy it, too.

Materials you may need:

A color variety of felt (purple, orange, green, and red etc)

Green pipe cleaners

Velcro

Brown paint & paint brush

Brown jersey cotton

Needle & thread/scissors
If you wanna learn more on how it works, check the link below.
A beautiful Mess – DIY Plantable Felt Garden Box