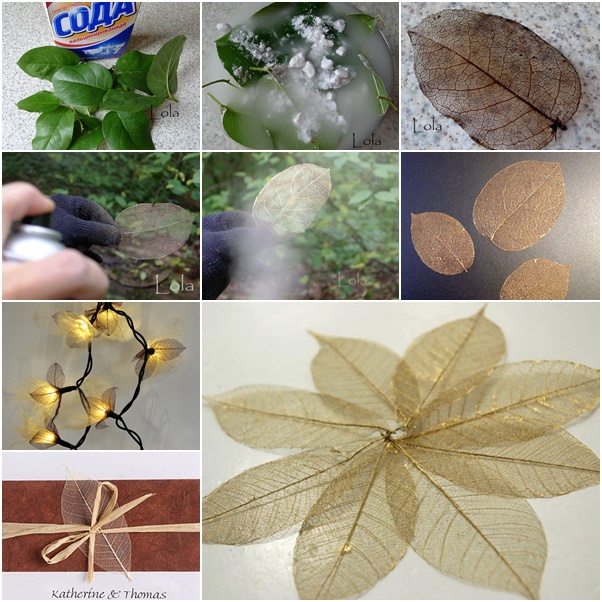 Skeleton leaves are widely used in scrapbooking and card making, decorating gifts and bouquets, and even home decorating. A separate (large) Skeletalized leaf reflects the beauty and elegance of the interior gifted by Nature. Today, we are going to learn how to create a miracle with our own hands? Image source:
here
.
Supplies you may need:
Soda (the one that is used for washing)
Water
Toothbrush
Saucepan
Paint spray in color of your choice
Green leaves themselves
You can get detailed tutorial via the link here.
Icreativeideas – DIY Colorful Skeleton Leaves