Hi, Yarn lovers, it's not new for us to make yarn balls with little help of balloon. And today we start our yarn craft again to make twine or yarn decorative balls ideas to inspire when we can use them. Yarn balls are really awesome decorations as for indoors as for outdoors by hanging, adding lights inside, or decorative flowers on them. And we only need to wrap the yarn around the balloon, dip the yarn into glue and wait dry, pop out and get out the balloon from the ball, sounds easy? Try it before saying yes. Here are some inspirational ideas to decorate your sweet home for this Season. Enjoy~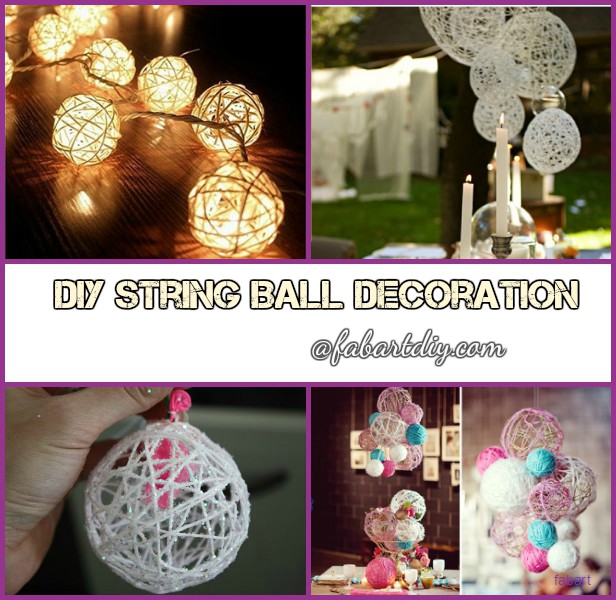 View along the way makes the glittery yarn ball with water balloon and glitter. She uses the tacky glue mixed with water and put the wrapped ball yarn into the glue bowl for the glue process, easy because the balloon here is small. You can check the details on her blog here.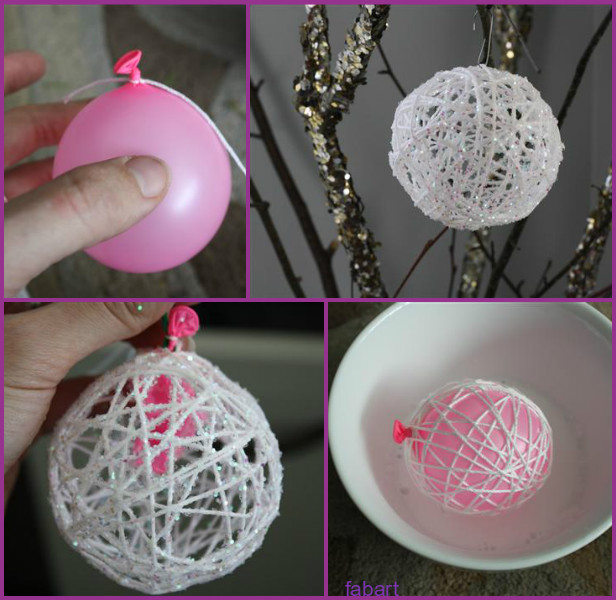 Change the size of balloons and hanging them outside to decorate your party or wedding, you can even add string light to make it special for night lighting. Shelterness made this String Chandeliers out of Yarn scraps and create a holy sphere for the wedding day.

Image: Shelterness – DIY String Chandeliers Made of Yarn
Add tealight inside or just wrap string light around to make the night twinkling in your garden and yard.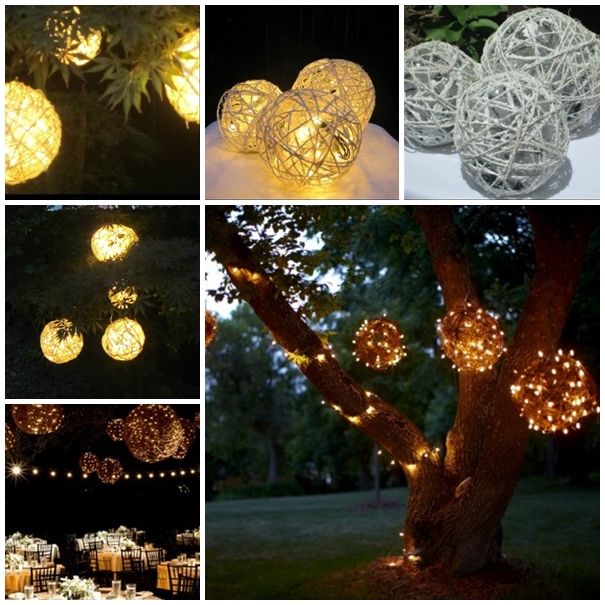 Bundle them together with all sorts of colors for home.