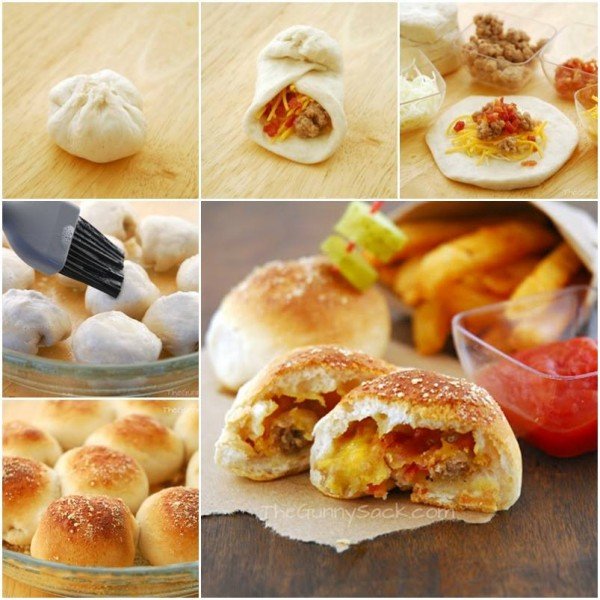 Here is another easy tempting recipe – bacon cheeseburger pizza ball. You can make for dinner, quick appetizers for a party or a delicious after school snack. Looks like Chinese stuffed buns, right? So maybe we can try pan fry way.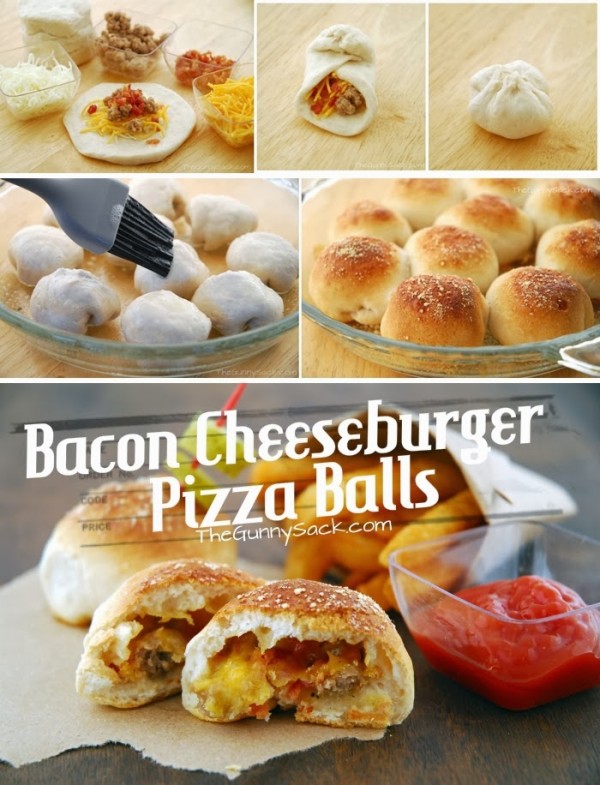 Ingredients
10 refrigerator biscuits
1/2 cup shredded mozzarella cheese
1/2 cup shredded cheddar cheese
1/2 cup browned hamburger pieces
1/4 cup crispy bacon bits
Black pepper
Onion powder
Egg white, beaten
Parmesan cheese, grated
Steps:
Flatten the refrigerator biscuits,
Top them with shredded mozzarella cheese, shredded cheddar cheese, browned hamburger pieces and bacon bits etc.
Wrap it as shown in the picture
Brush the tops with a beaten egg white.
Bake at 425°F for about 15 minutes or until golden brown.
You can read full tutorial here.