It take you less than 3 mins to make this rainbow globe gift box. Origami (check out more by the link) is a traditional Japanese art which involves folding pieces of paper. If you are tired of regular wrapping of your gift and want to try a whole new wrapping technique,  you should consider making this one. I found this beautiful craft from Origami Maniacs I decided to share it here because it looks fabulous. This pattern not only suits for gift wrapping but also as a wall lamp and as a table art. Ideas are limitless. Now, origami has evolved into a modern form of art. The goal of this art is to fold pieces of paper and form it into beautiful sculptures without using glue in any part of the structure.
You may love: 20+ Fabulous DIY Paper Lantern Ideas and Tutorials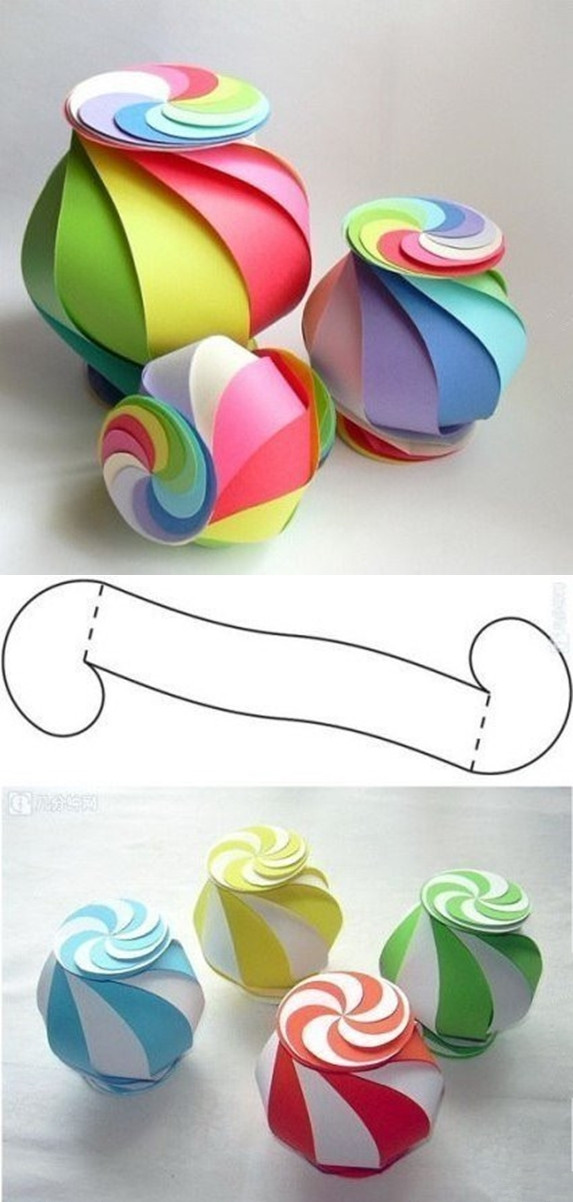 This is a beautiful piece of origami known as the 10 sided yin-yang globe. This intricately crafted piece of art can be simply made but the end result is very amazing. Aside from using this as a décor you can also play with it. You can push it down and it will spring back up. What you need to make this globe is a template (the one of the 3rd photo), thick pieces of paper and scissors.
Steps:
Print out the template
Stack 10pcs of paper
Cut the paper along the printed template
Wrap the bottom
Put inside the candies or snacks
Wrap the top
Materials:
If you wanna check out the youtube, you can follow the link here.
Video: Paper Crafts