Many of us want to build fountain in the backyard or garden, adding the element of water in Fengshui, this fountain pool buried in the ground is an excellent choice for all the equipment and the pump are buried underground. There are many different fountain designs available, and the main advantages of such a fountain are its elegant design, small depth and handy built – system overflow drain . However, there are drawbacks – the high cost of the pool during the installation, cables and accessories . If you decide to make a fountain in the home, plan well beforehand to make it with its surroundings in harmony and peace.
You may love: DIY TerraCotta Clay Pot Fountain Projects Tutorials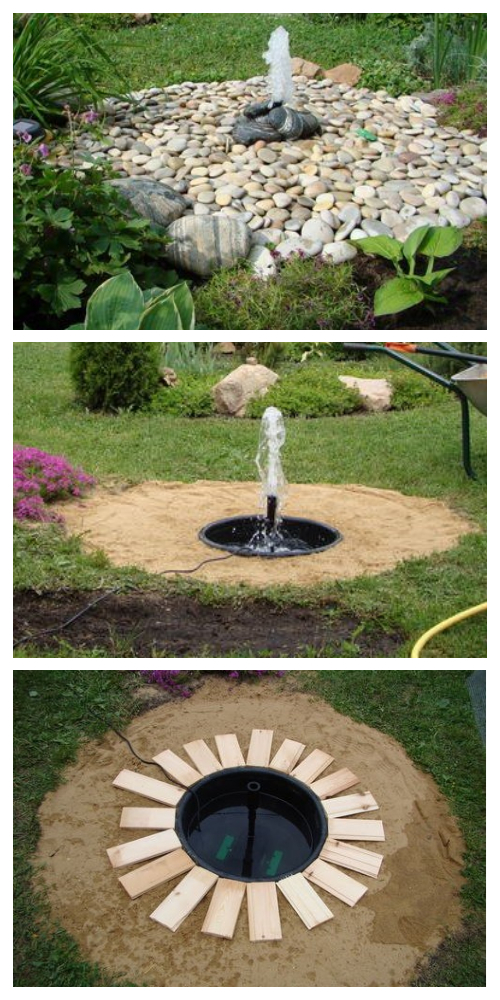 How to: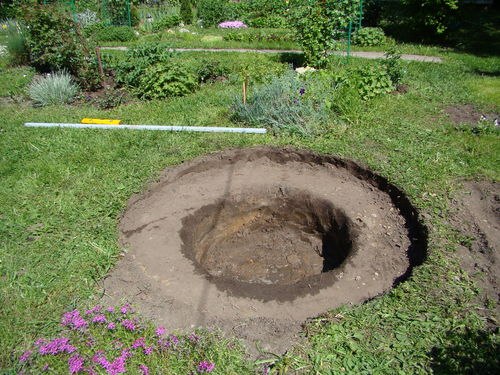 Dig a hole of 1.3m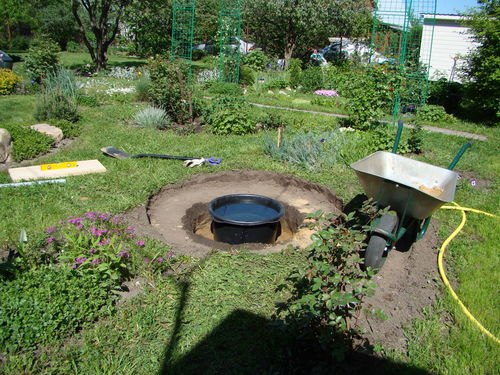 Put a container at the center and fill in with water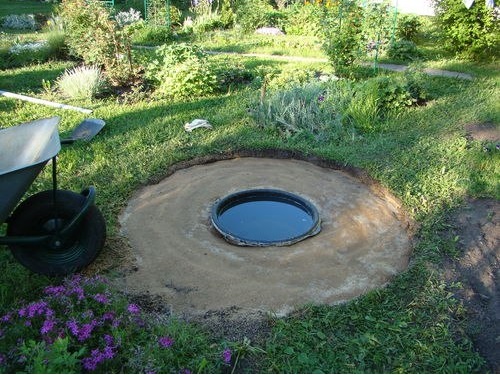 Fill sand or soil around the container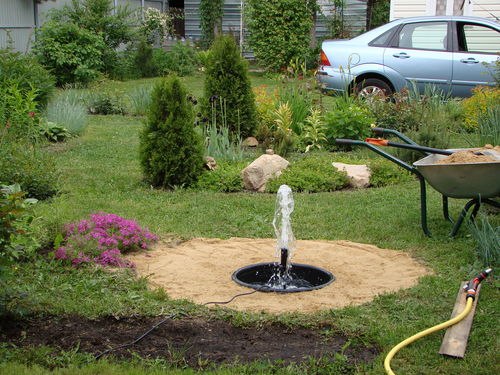 Install pond kit in container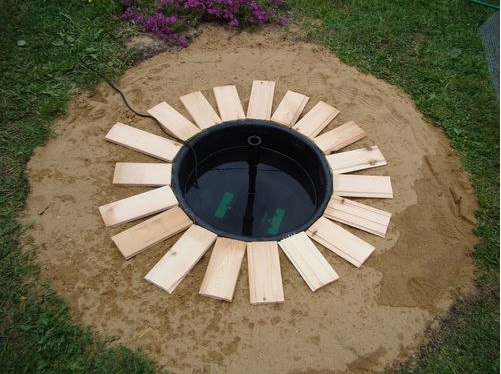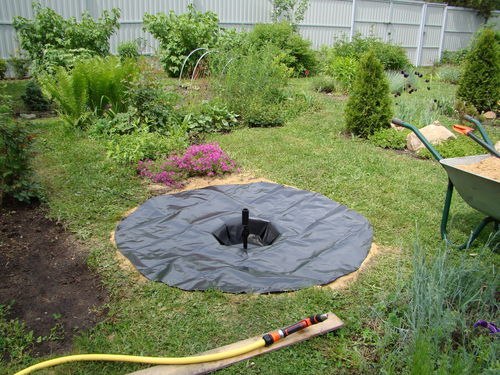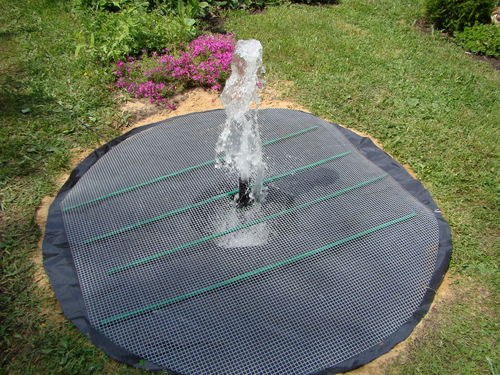 Galvanized mesh over the whole are and cover with rocks and pebbles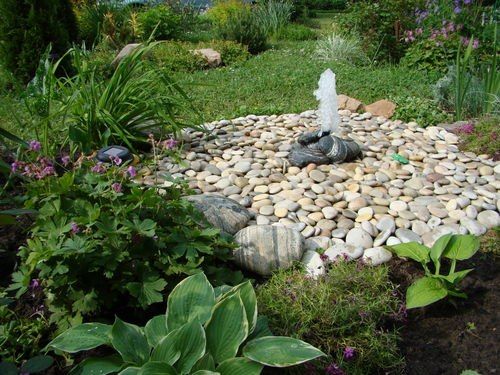 I also dig out another fabulous version from handyman in jagged looking. This fountain is designed for simple installation and easy maintenance. There are no hard-to-use materials involved, no special skills or tools needed.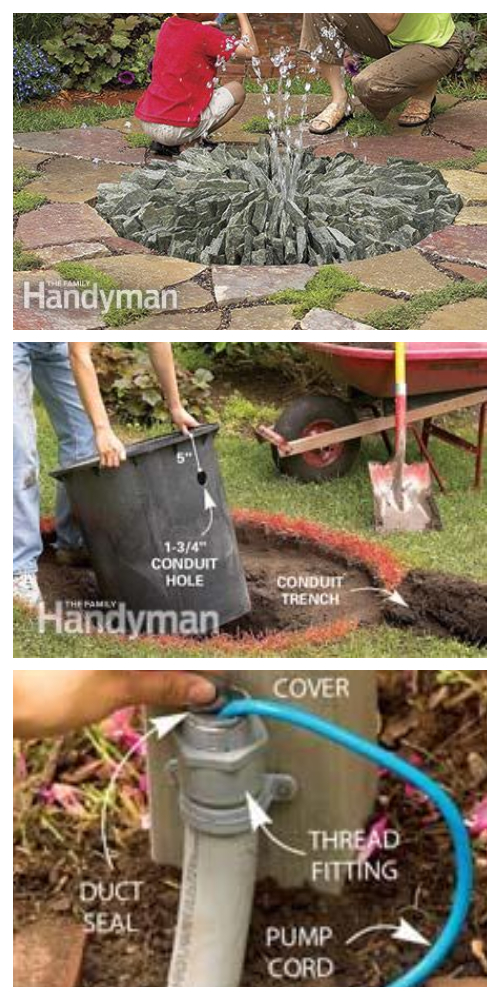 Headover to get the detailed tutorial via the link below: