Did you use to wear a tutu skirt while you were young? A cute tutu skirt that made you look like a princess? Girls love tutu, and we have a lot of craft ideas to make tutu into fashion and home decoration. Do you still remember we make tutu table skirt for baby shower or wedding? We can also decorate the organizing basket, the bed frame or make tutu ballerina canvas. Make tutu can be easy with tulle and ribbon with no-sew requirement. You can also add silky ribbon along the edges, make it layered or ruffled to be more trendy. Beside, you can make a Mom- Girl Matching Outfits to have a even more spectacular look. And if you still don't have this fabulous skirt in your wardrobe, you can make some for you and your little angels by changing the color or making color mix for themed costumes of different occasions. Here is a list of tutu skirt ideas to get your inspired and started.
You may love more: DIY Halloween Costumes You'll Love to Wear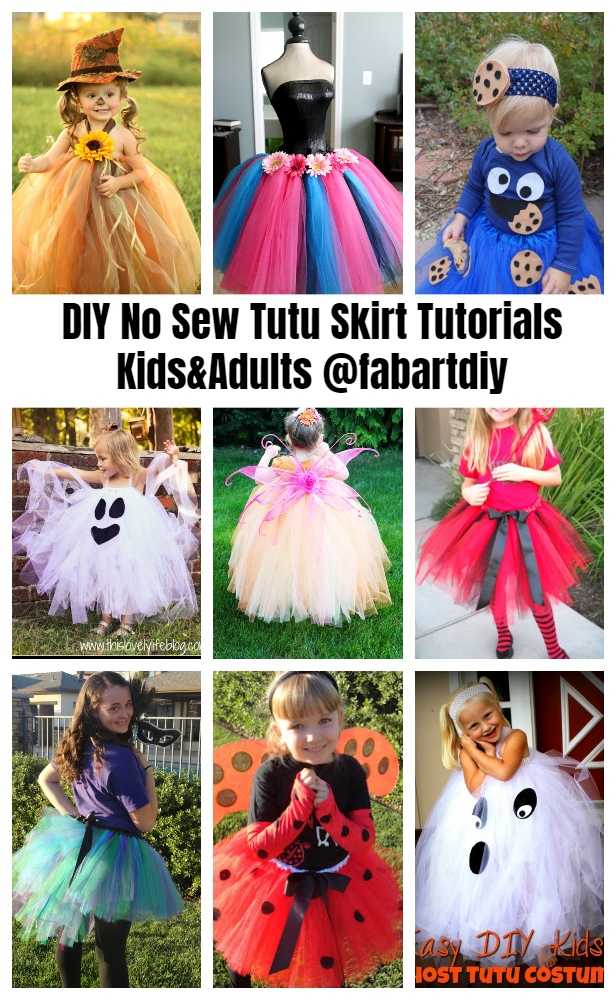 Let's start from basic no sew tutu skirt technique: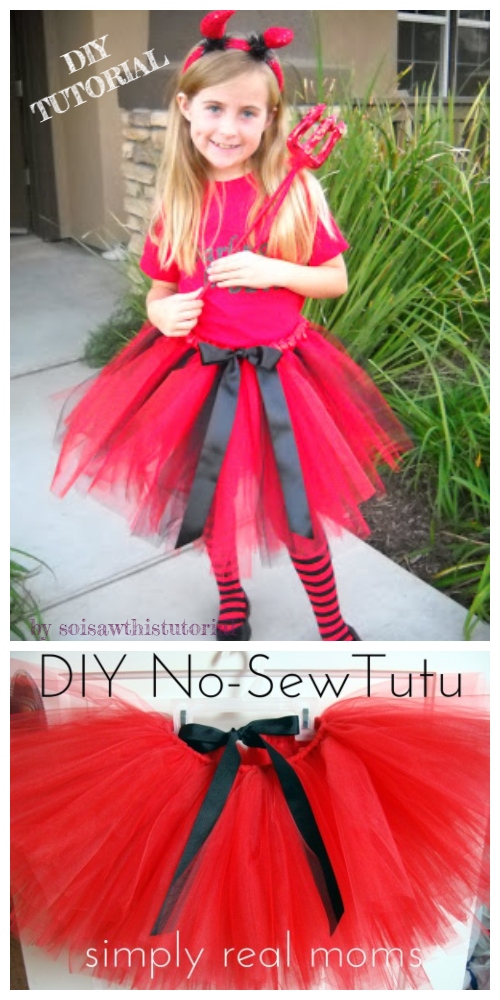 Simple Real Moms has a tutorial on cutting tulle and fold and thread to make the DIY No Sew Tutu Skirts here. With a black ribbon tie and turn it into A Darling Devil, tutorial by Christine from soisawthistutorial.blogspot.com.
Sassy Little Scarecrow Tutu Dress with Fall scent for princess, get yours here: lauriestutuboutique or make yours with the tutorial: thefrugalnavywife.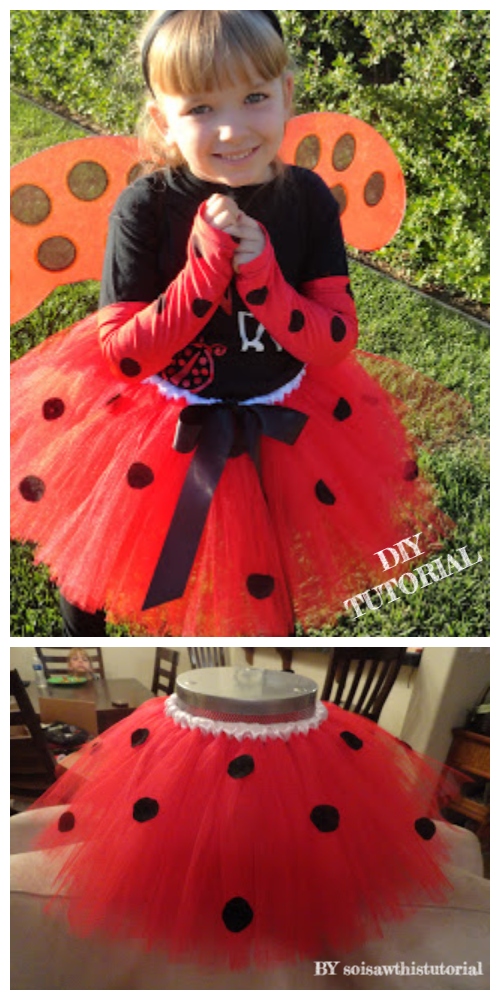 Soisawthistutorial.blogspot again makes it more fun by adding black dots over skirt and make ladybug costume, great for girls who love ladybugs.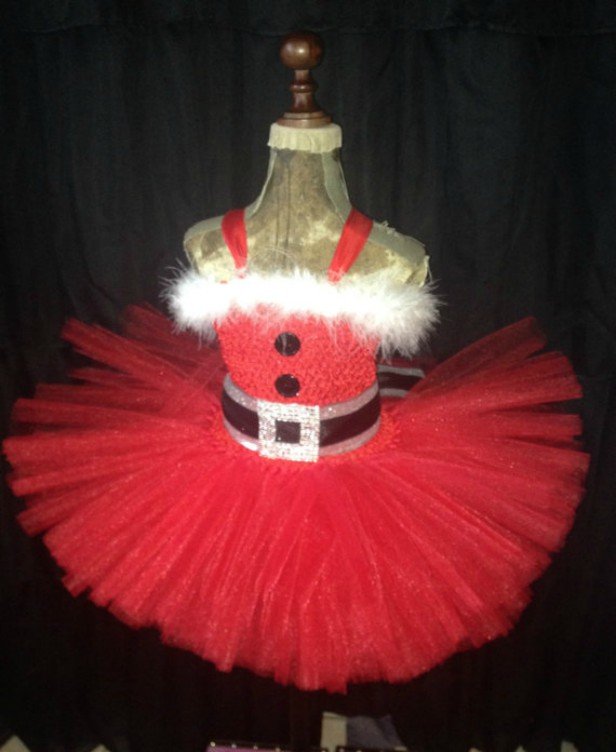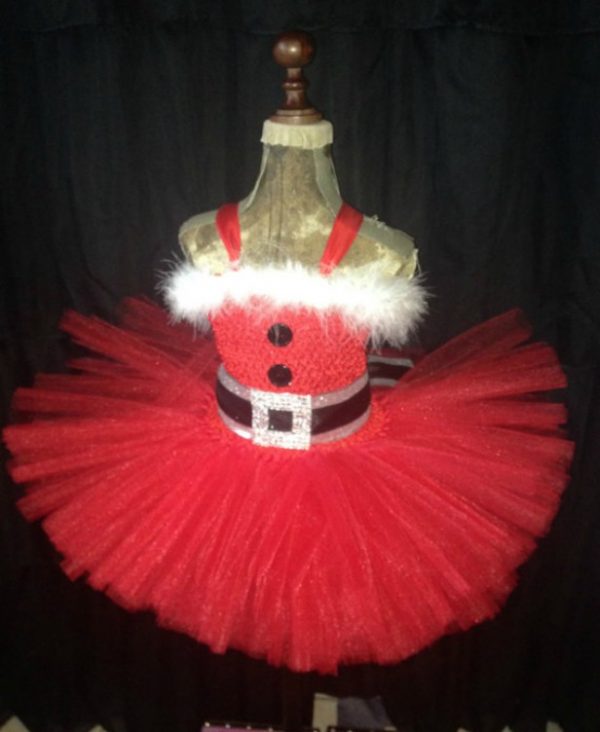 Talking about the red tutu, we can miss out the Red Santa tutu dress for coming Holidays. Image: Etsy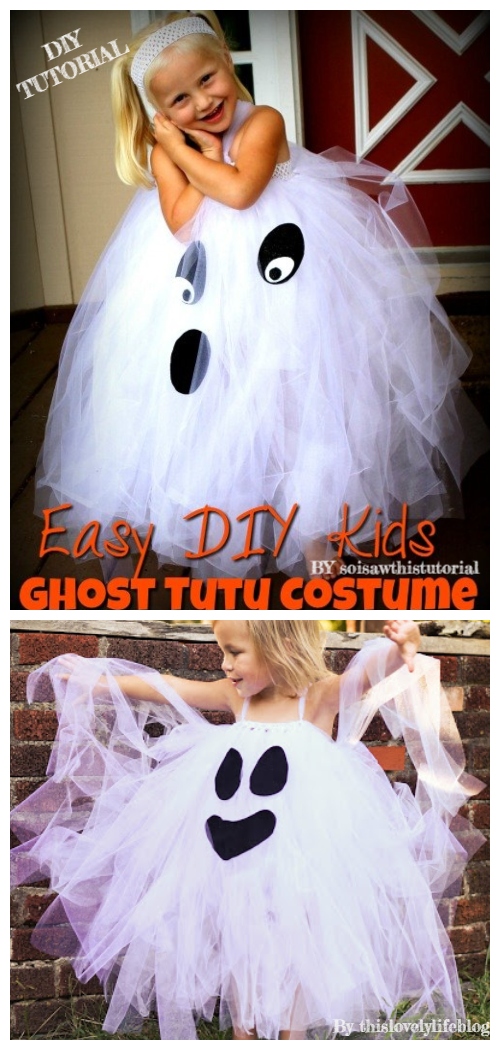 Easy DIY Kids Ghost Tutu Costume: Kids Ghost Costume by thefrugalnavywife + thislovelylifeblog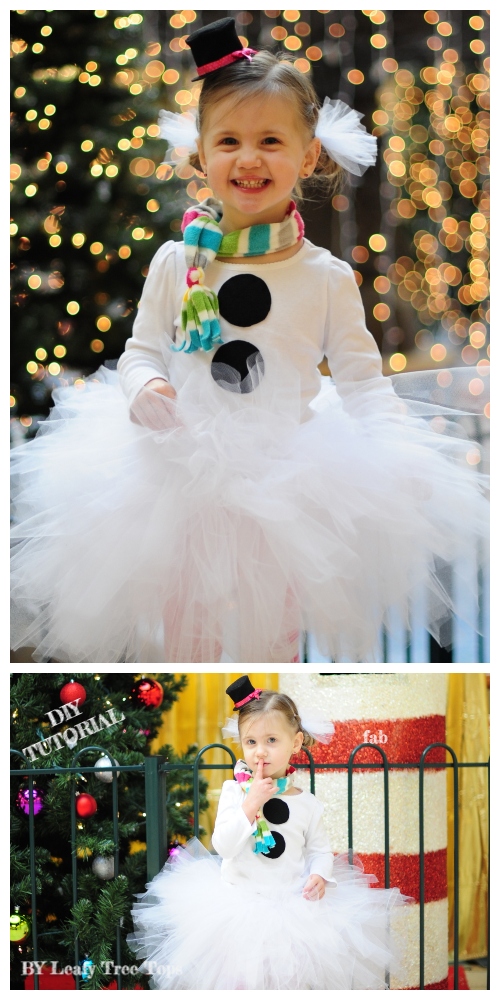 Changing the tulle to white and make a cute snowman, if you want the hat accessory, here is a great tutorial on how to make on your own using plastic cap.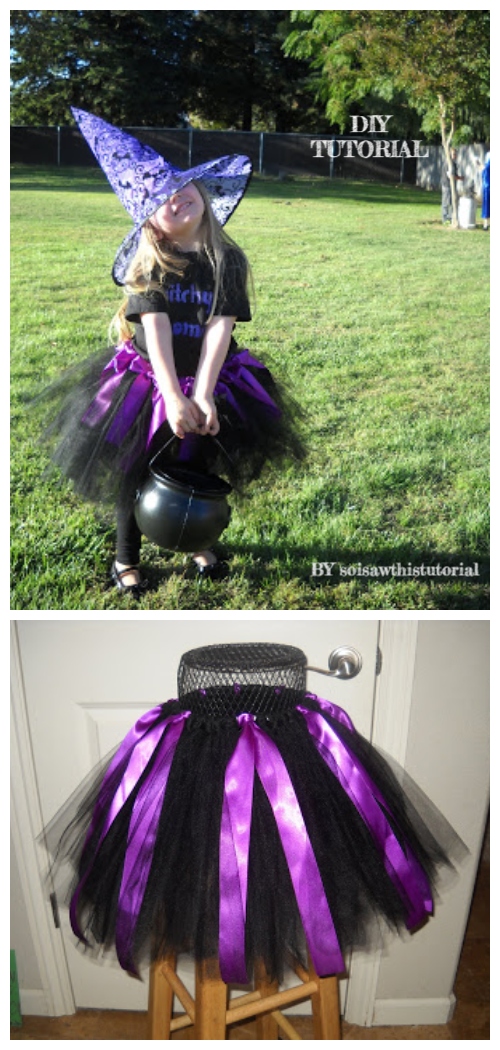 A Witch Tutu, I love that you can use it to turn your little girl into a super cute witch, a candy corn or even a pumpkin! Get the tutorial her: Halloween Tutus by Christine from soisawthistutorial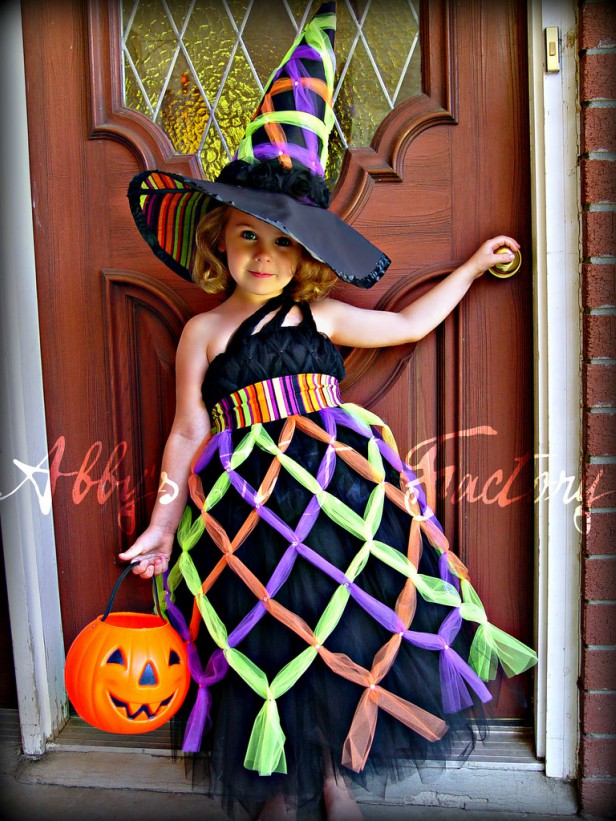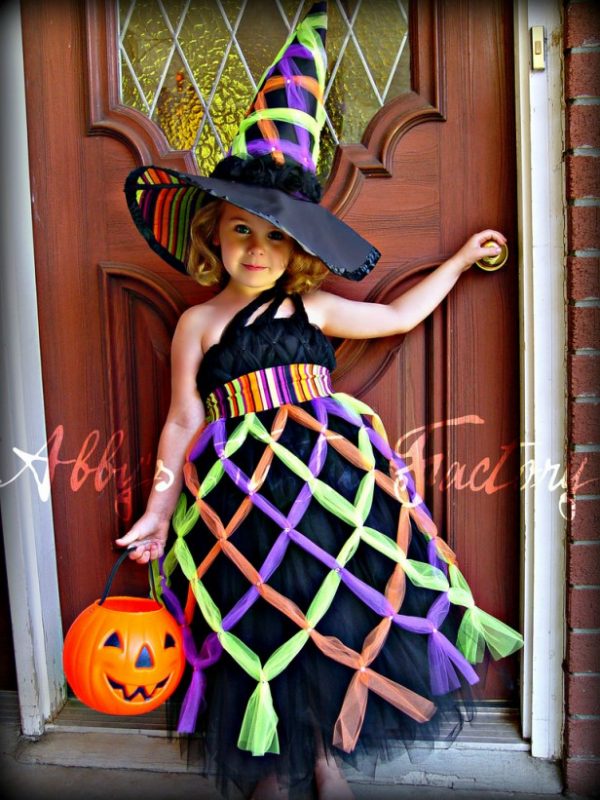 And don't miss out this inspiration of witch costume that you can easily make from black tulle with orange, purple and green over its top. Image: Flicker. More Halloween Costume Tutorials Here.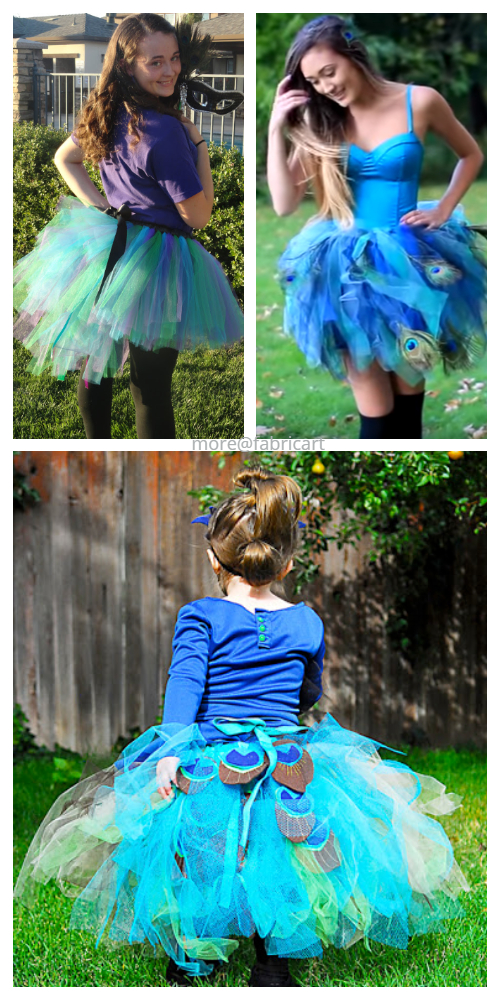 Peacock is another favorite for many of us, including little ones, we have free patterns of crochet peacock feathers that you can decorate your tutu if you want to change the felt ones in this tutorial via: Peacock Tutu Tutorials. More on Next Page