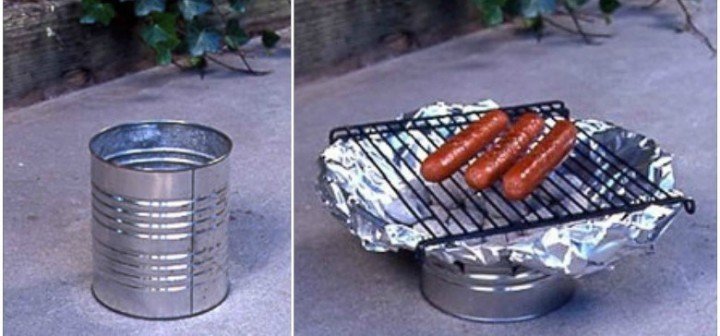 How to make a barbecue without grill? You may love this Tin Can BBQ grill – a fun recycle project for Summer outdoor, which is great for an emergency BBQ or while camping. Add some charcoal and its good for cooking sausages, burgers, steak, chicken, kebabs, vegetables etc. All you need is a tin can, some tin foil, charcoal, a cooling rack and lighting fluid. In just about 20 minutes, you could have a little grill going which works great. Make sure your food is thoroughly cooked. 😉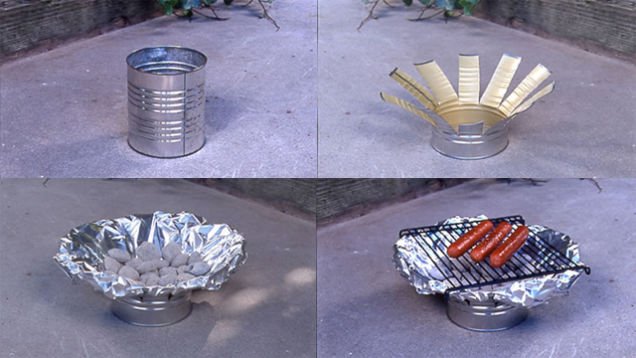 Check the video out!

Or you want the fancier tin can cooker?