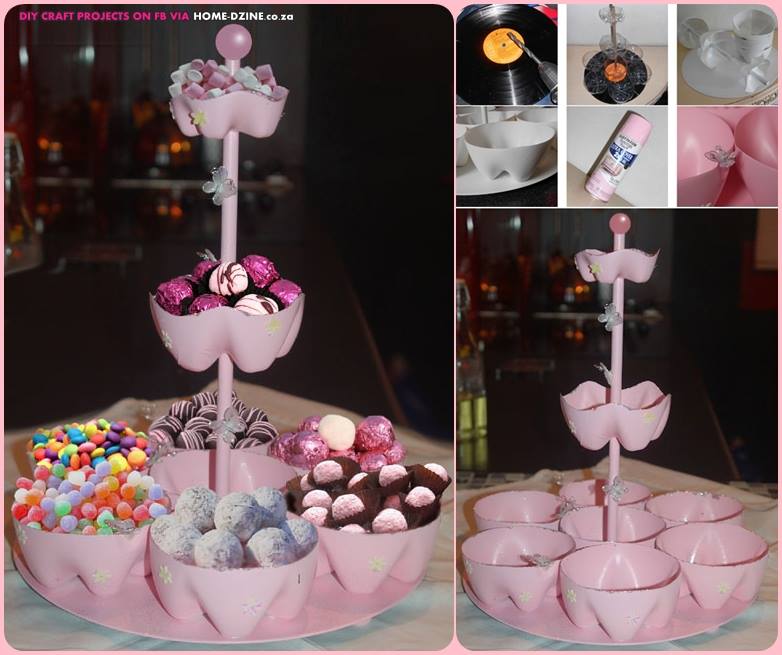 This  Candy Stand from Recycled Plastic Bottles looks beautiful for any party celebration. Plastic bottle is getting more useful now to make useful and creative DIY projects. This candy stand made from plastic bottles is perfect for party table or home organization, such as displaying sweets or snacks, organizing jewelry. Cut the bottom of plastic bottles and Paint the stand to any pattern you love for compliment for sure.
What needed:
Plastic bottles,
A circle base. You can use cake tray, ceramic or glass plate etc.
Drill with a drill,
Dowel,
Paint,
Epoxy glue.
Interested? You can check more details  via this link.