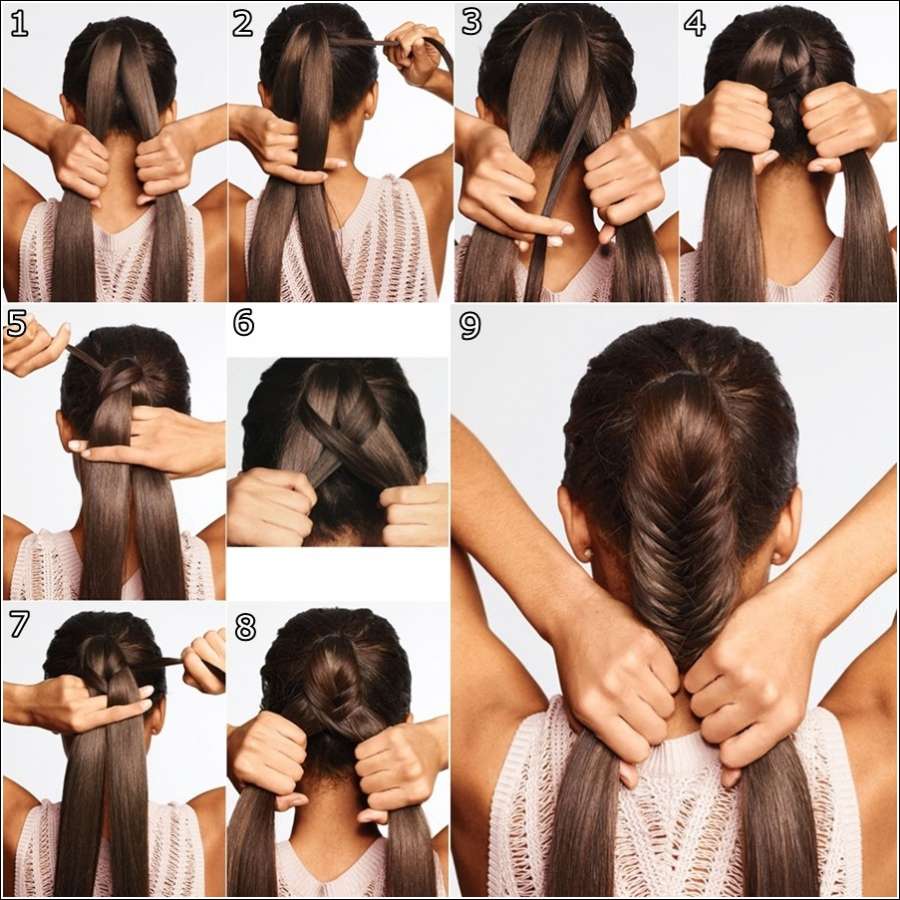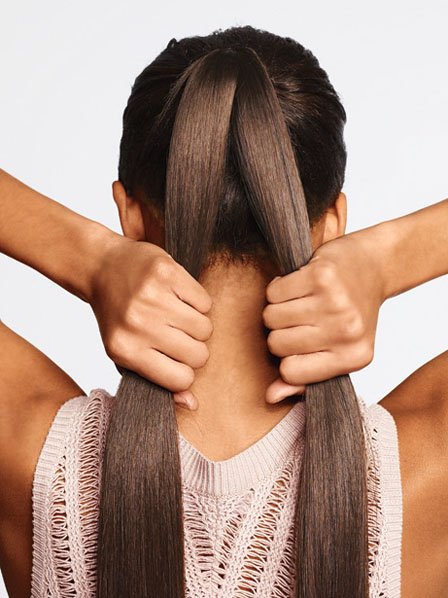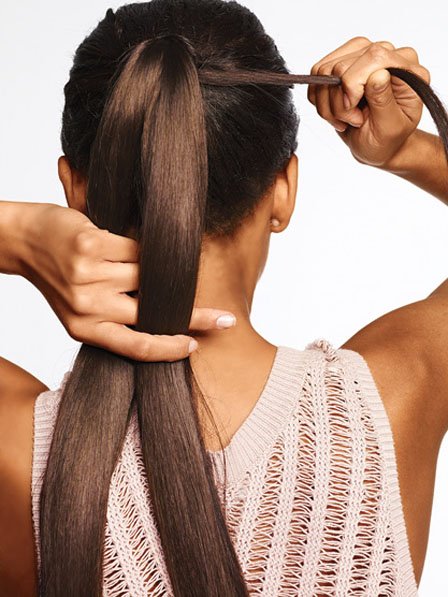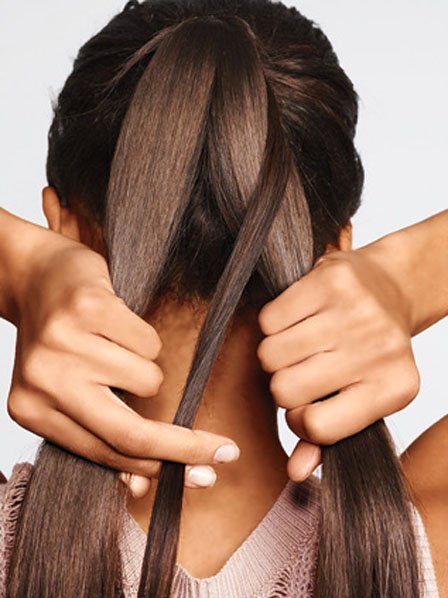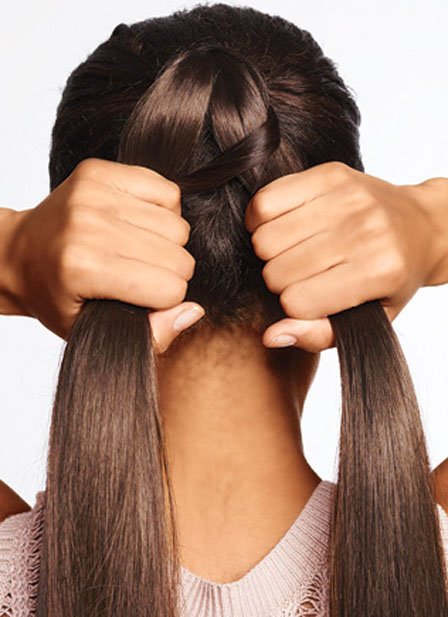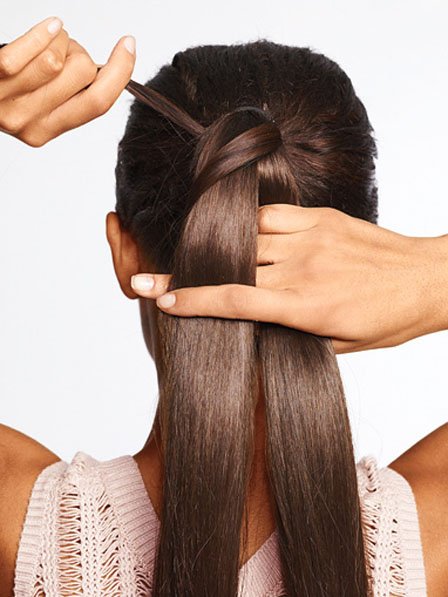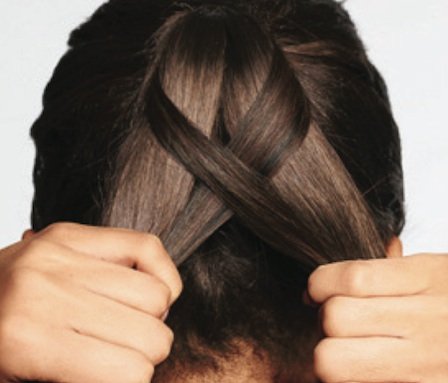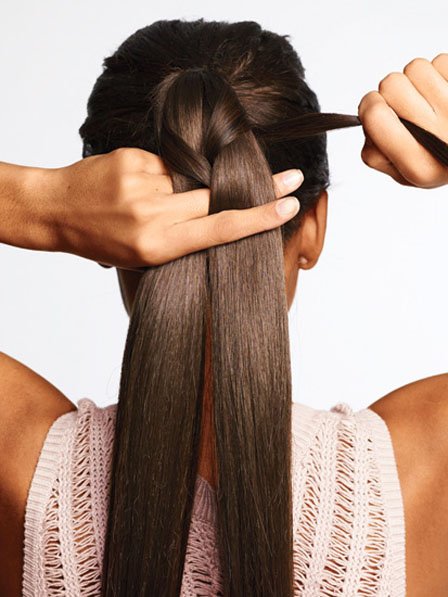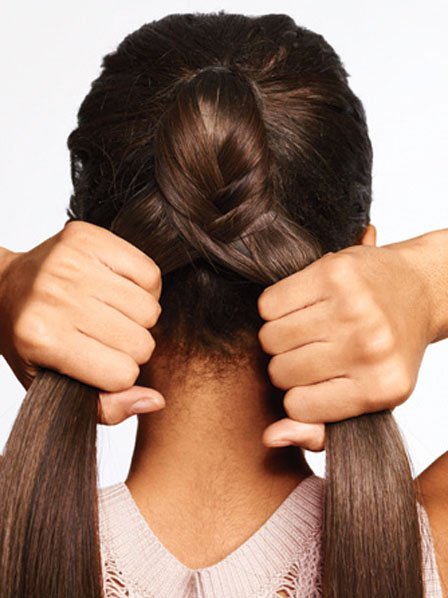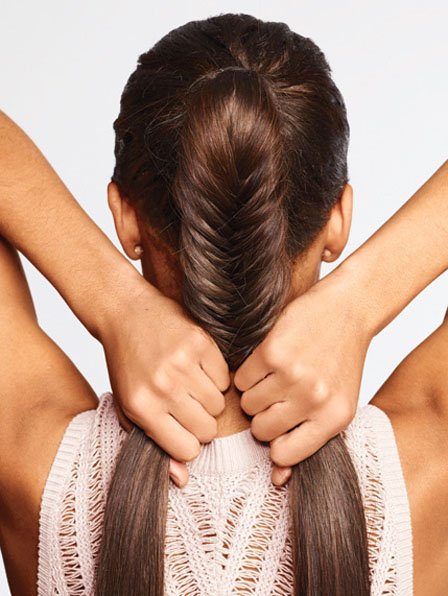 If you love to carry fishtail braid but don't know how to make, then here you go for the step by step instructions (Source).
Step 1: Make a simple ponytail and part it in the middle.
Step 2: Now take out a tress from under the ponytail at one side.
Step 3: Bring it in the centre of parted ponytail.
Step 4: Combine it with the half ponytail on the other side.
Step 5: Then repeat the same steps with the opposite side.
Step 6: Keep on doing these steps by taking and combining tresses from both the sides one by one.
Step 7 & 8: Complete the braid.
Step 9: Make it a bit less tight with the help of fingers.