My girls love hello kitty, and this is a perfect treat for them, by wrapping fresh strawberry inside. The recipe is from Japan website, you can check the
link
if you can understand.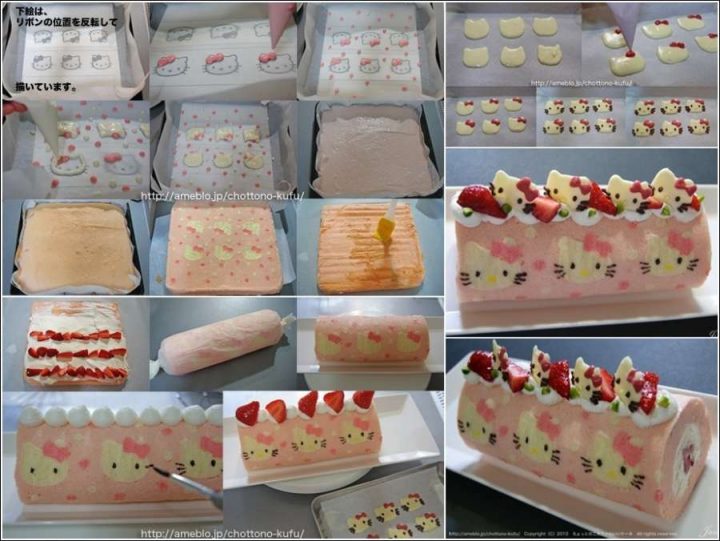 Main steps to make this Hello Kitty Swiss roll:
Make the decorative paste with flour, butter, sugar and egg white. Put a parchment paper over a paper with hello kitty templates
Mix some pink food color in almost one third of the paste and make the bows of the kitties and polka dots as shown.
Fill the faces with the two-third white paste. Bake for 30 seconds. Make the batter for the roll with flour, sugar and eggs. Pour the batter over the kitties and bake until done.
Fill the roll with icing cream and strawberries and roll. Detail the kitty faces with black food color using a brush.
Melt some white chocolate and make kitty faces with it on a parchment paper.
Mix some pink food coloring in the white chocolate and make the bows. With regular chocolate make the whiskers and eyes. Decorate the roll with these chocolate kitties, cream and strawberries.