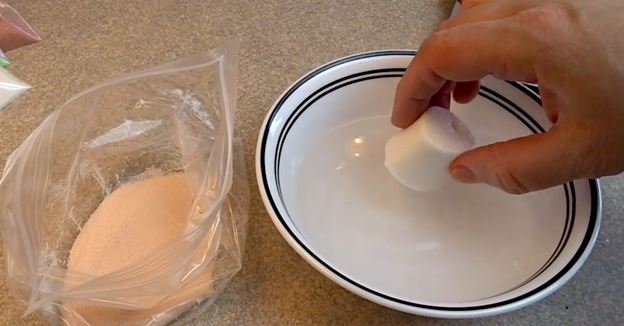 Did you ever think of bringing together marshmallows and Jell-o for a sweet treat? It sounds a bit crazy but you can after you watching these brilliant and beautiful marshmallow rainbow squisharoos shared by Tammy at Yoyomax. These are super easy to make and it is so much fun that even you kids can get in on all the fun.
All ingridients you need:
Marshmallows
Jell-O Powder in different flavors
Water
Zip Lock Bag
All you need to do is grab the marshmallow, dip it in the water and make sure it is fully covered with water. Then you shake off the excess water and put them in a zip lock bag filled with Jell-O powder of your chosen flavor. Give it a little shape so that the powder makes an ever outer layer on the marshmallow and you are pretty much done!
You can create a small rainbow collection of these squishy little delights in no time, too. Check out the video below: