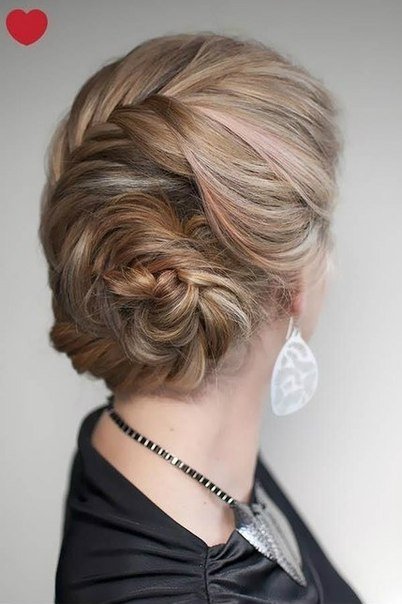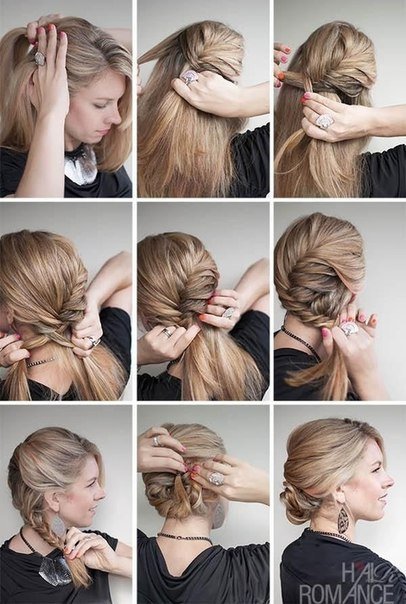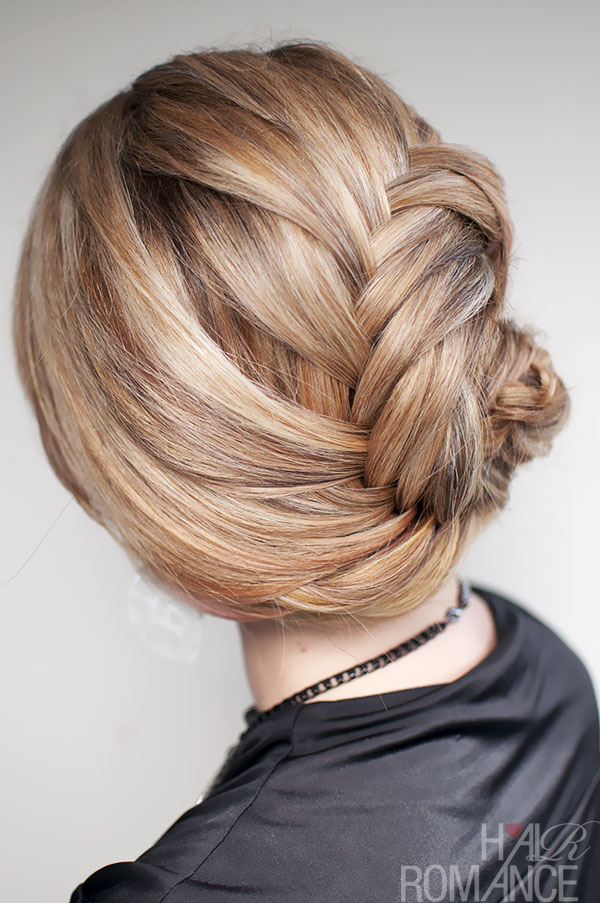 A new hairstyle tutorial for you, with an interesting twist on the fishtail braid. Sometimes referred to as a seashell braid, this curving fishtail does have a shell-like quality and it's a beautiful upstyle for day or night (from here).
Instructions:
Step 1 – Brush your hair back to remove any knots.
Step 2 – Make a short part on the right side and take a section of hair to begin your braid.
Step 3 – Make a French fishtail braid from the top right to the bottom left of your hair. French fishtail braids use the same technique as a regular fishtail but you add in extra hair from each side as you braid. Pick up a small section of hair from the left and cross it into your right hand. Pick up a small section of hair on your right side and cross it over into your left hand. Repeat this as your braid diagonally down your head.
Tip: For fishtail braids, I find it helpful to think of them as two ponytails. Hold one ponytail in each hand and then you cross little pieces over from one side to the other, always keeping one ponytail in the palm of your hand.
Step 4 – When your braid reached behind your left ear, start to curve it around and braid along your lower hairline. Continue into a regular side fishtail braid until all your hair is braided. Secure the end with an elastic.
Tip: Use a small clear elastic as it won't show when you create the chignon.
Step 5 – Twist the braid up and around into a spiral bun. Pin in place with bobby pins.