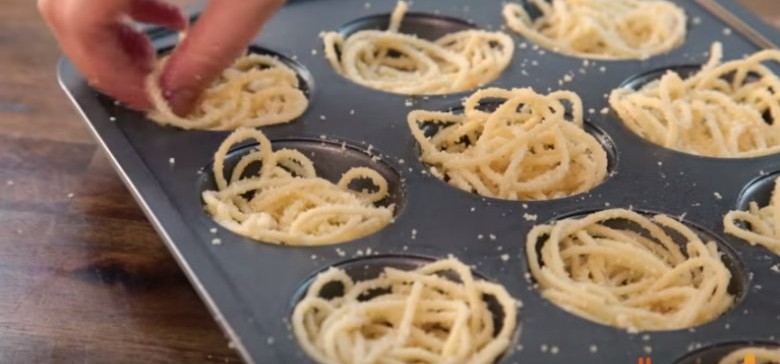 You may want to change the way you cook everyday to surprise your family or want to impress your guests while you are hosting a fancy dinner party. Ever think the ordinary  spaghetti and meatball recipe is not outstanding at all these days? Then you need to try this  Spaghetti and Meatballs Muffin Bites from Allrecipes
, the spaghetti outside is so scrumptious with the melted meatball juice after baking, you can imagine how delicious it will be. It's not difficult to make but need a little more time but it will surely not only amaze your guests, but also create something that can be both a finger-food appetizer or the fork-and-knife main event— or both!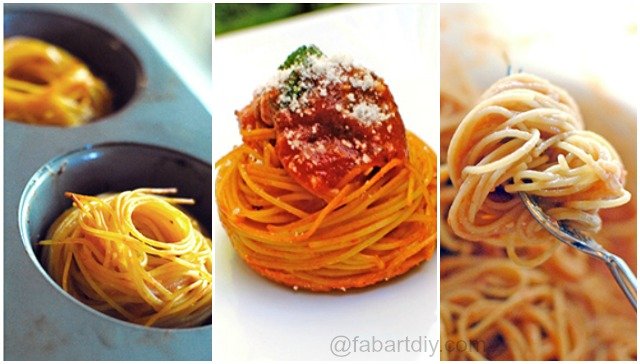 Ingridients:
6 ounces spaghetti
1 1/2 tablespoons olive oil
Cooking spray
1 1/2 cups grated Parmesan cheese, divided
1 1/2 cups tomato-based pasta sauce
Twelve 1-ounce meatballs, cooked
Watch how easy it is to make!
You can get the full recipe here: