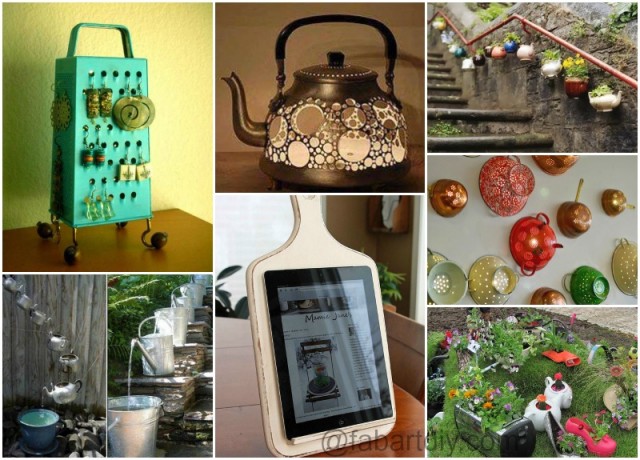 Repurpose or Recycle Kitchen Stuff that you don't want to use anymore for better home decoration! By be creative and do yourself, you 'll be able to give new life to all those old stuff that have sentimental value at lowest cost.
Check out these brilliant ideas and ways we collect here to reuse all these valuable vintage kitchen stuff, and don't stop here but get inspired to create your own.
1.Owl Decoration from Recycled Kitchenware:
How adorable are these recycled owls? Great for outdoor decoration by hanging around or attaching to fences.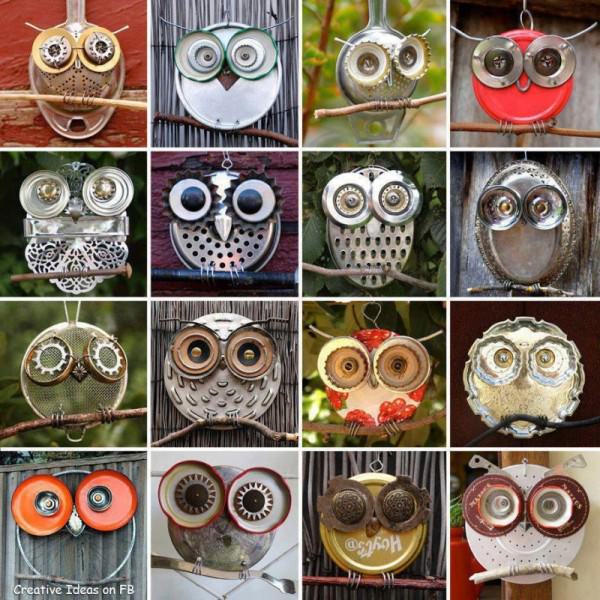 Source: Creative Ideas On FB
2. Colander Wall Lights From Pasta Strainers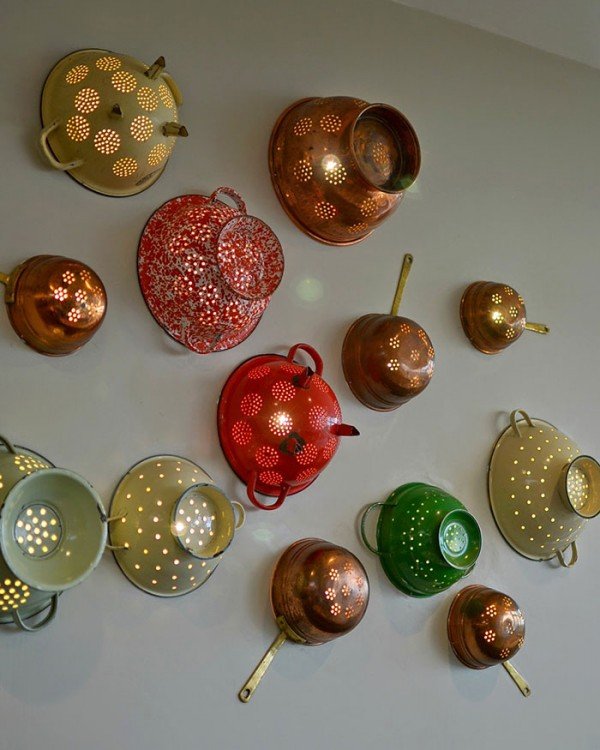 Image: www.recyclart.org
3. Grater Jewelry Organizer/Display: 
This is a fun and great way to store jewellery on display, and not all tangled in a box. All you need is a descent looking cheese grater and bright colored paint.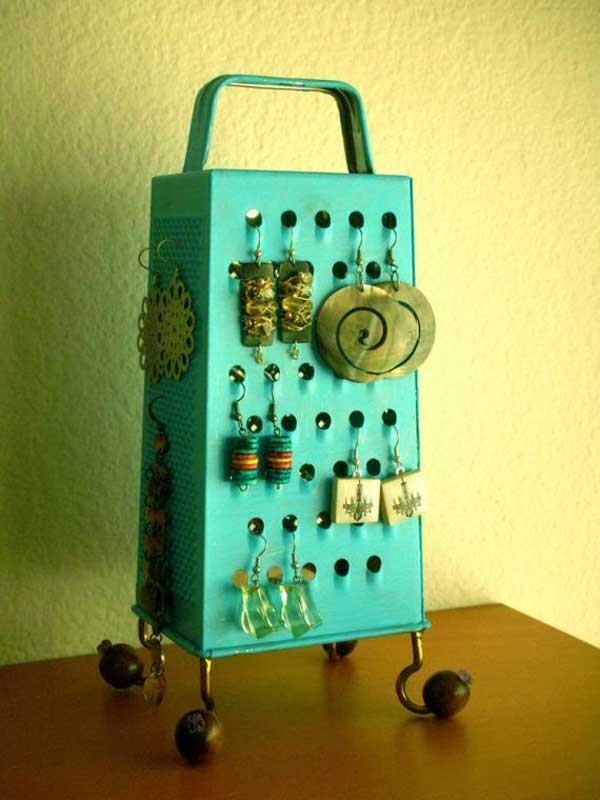 Image: my-home-ideas-diy.blogspot.de
4. Hanging Jars & Spoon Hangers/Planter Hook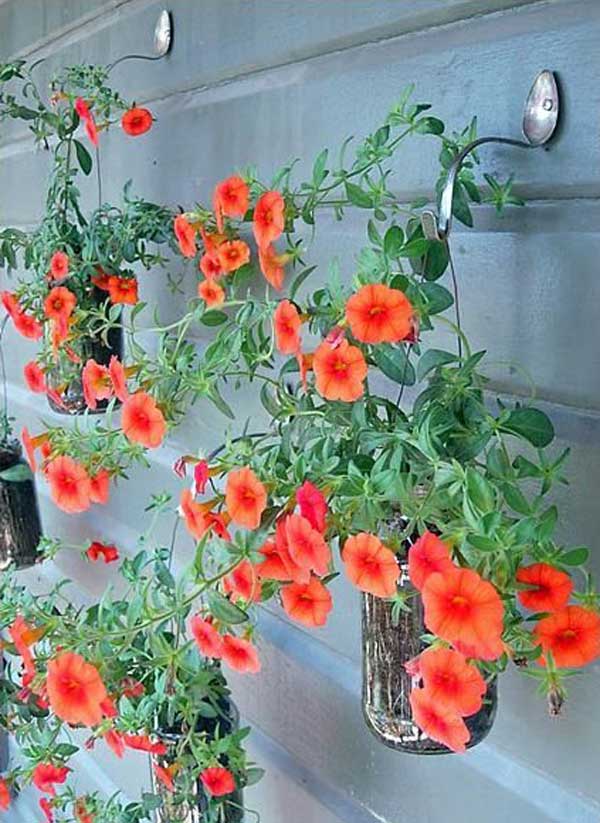 Source:  hutchstudio.blogspot.com.au
5. Teacup Pendent Lights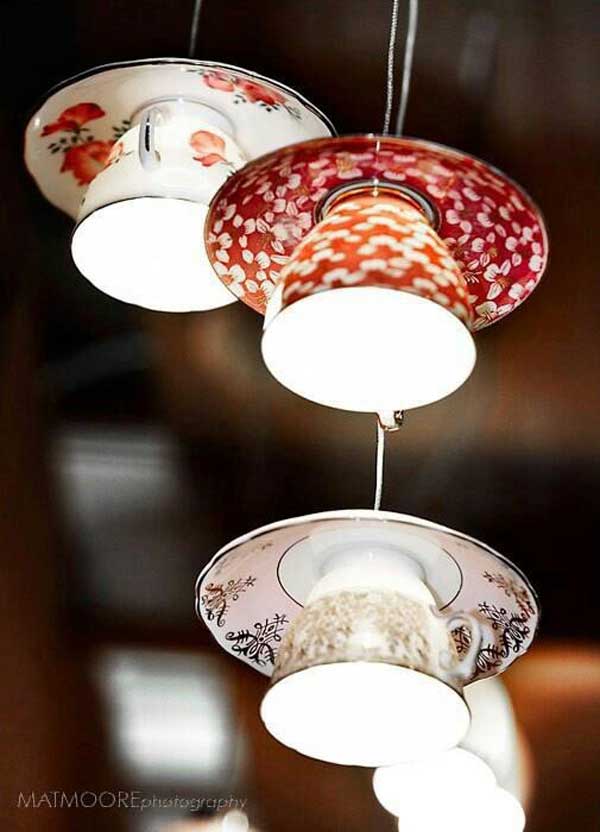 Source:  kingdomofstyle.typepad.co.uk
6. Potted Teapots And Jugs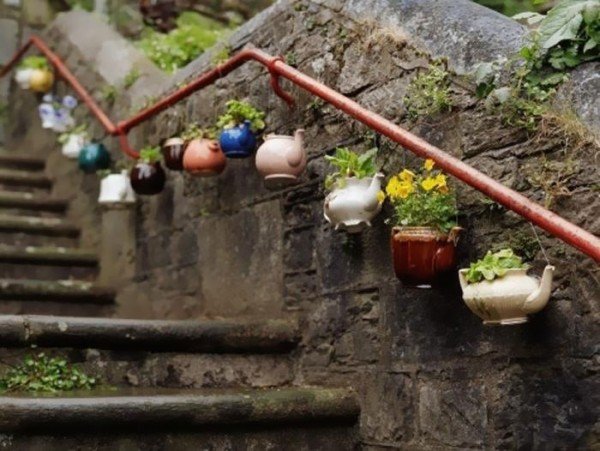 Source: BoredPanda