Cleaning can be tough, but there are always simple tips and tricks that can make these daily chores easy. We have so many cleaning tips to ease our lives, and today we are going to share the cleaning hack to clean burnt baking sheet. Since we have so many bakery during this holiday season, the baking sheets can be yellow and coated with baked on crud inside and out. Most of us may buy new ones directly or just use disposable aluminum sheets instead. Now we have much better solutions that can save you money and elbow efforts. This trick will work well for stainless steel, aluminium, and glass. Don't miss out our 16 Ways To Deep Clean Your Bathroom as well as 20 Amazing Cleaning Tips and Hacks to Clean Like A Pro.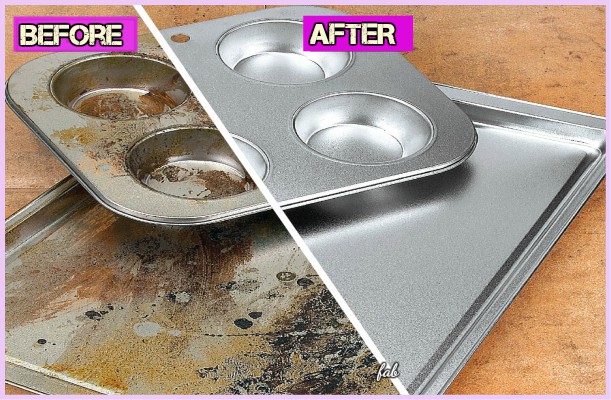 1. Clean Aluminium Baking Sheet stains
Water
Distilled white vinegar
A pot
Scrubbie pad
How to:
Fill the pot with equal parts water to vinegar.
Bring the mixture to a boil, and let it cool again.
Saturate the pad in the mixture and scrub the pan clean! Finish by soaking the pan in hot soapy water and letting it dry
2. Clean Grimy Glass Baking Sheets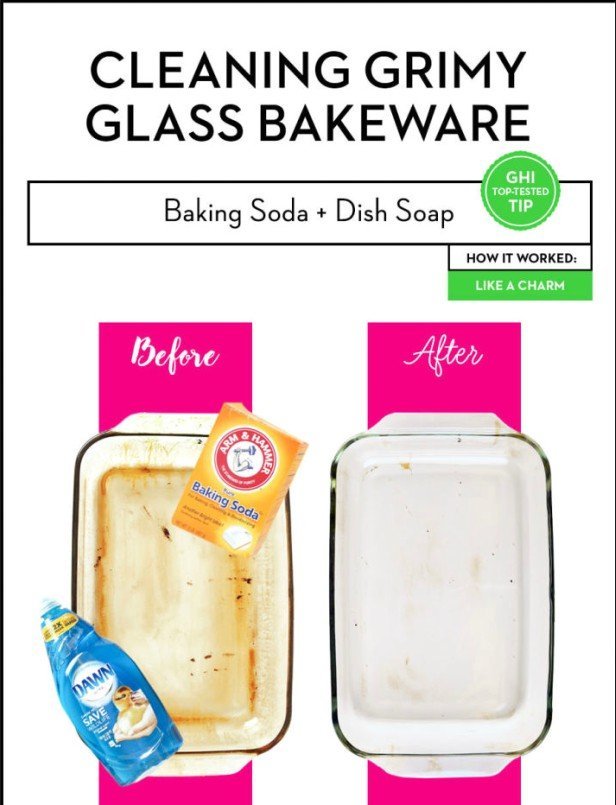 Image: Good House Keeping
Baking soda
Dish soap
A regular sponge
How to:
Fill the bottom of your pan with baking soda, then with dish soap.
fill it the rest of the way with hot water, and let it sit for 15 minutes.
Empty out the water, and simply scrub the grime away!
More Tips on Next Page