Newspaper Nail Art (NailArt101)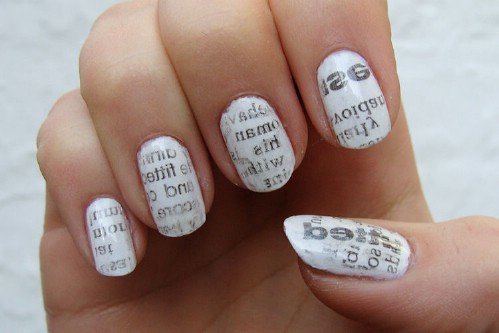 Feather Nail Art (ChloesNails)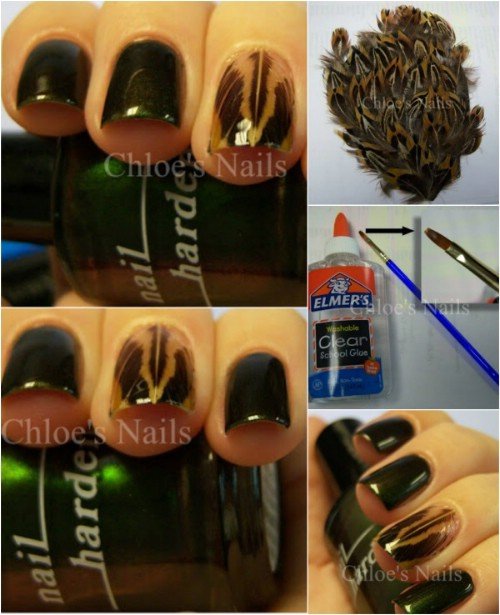 Ombre Nail Art with Sponge Video. (Source)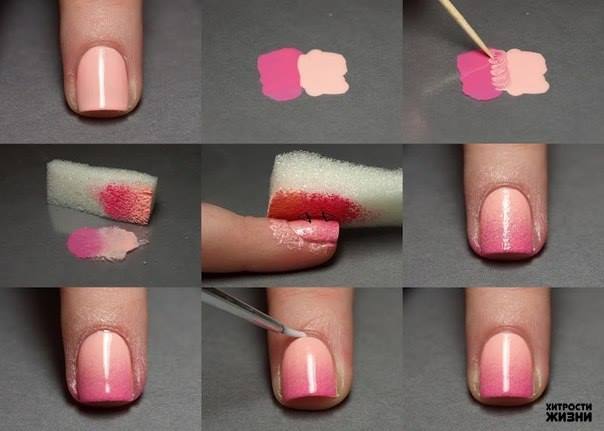 Use an eyeliner pencil to pick up the rhinestones and stick them to your nails (AllWomenStalk)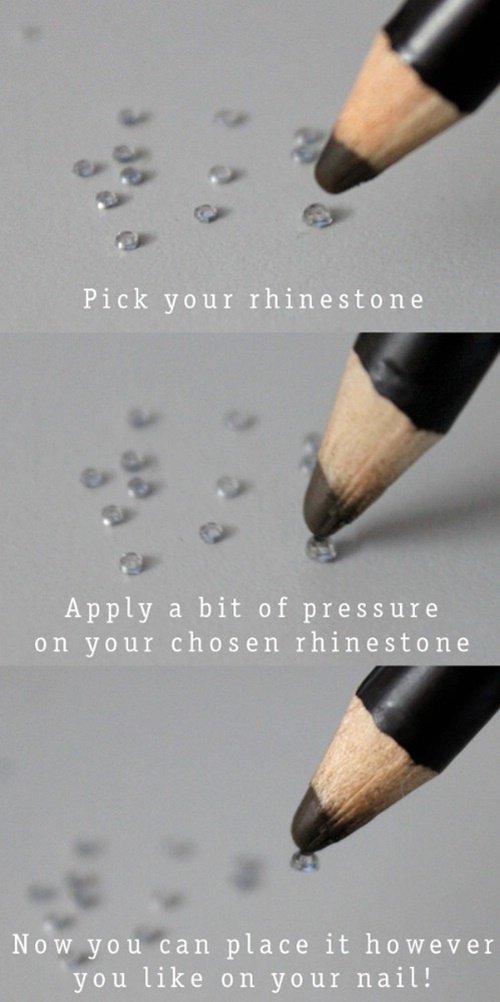 Simply dip the ball end of a bobby pin in nail polish and use that as a dotting tool for your nails for large podka dots.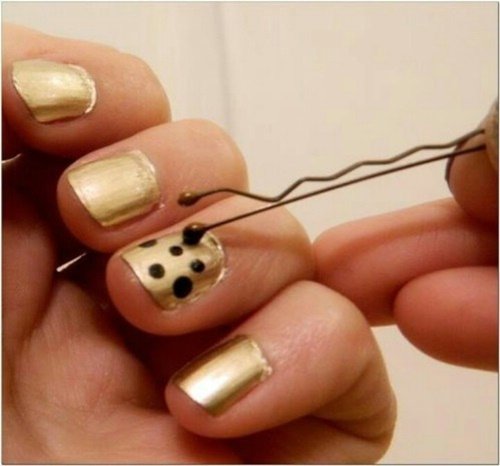 Make your own unique glitter polish (that also looks matte!) with glitter eye shadow you don't wear (Source).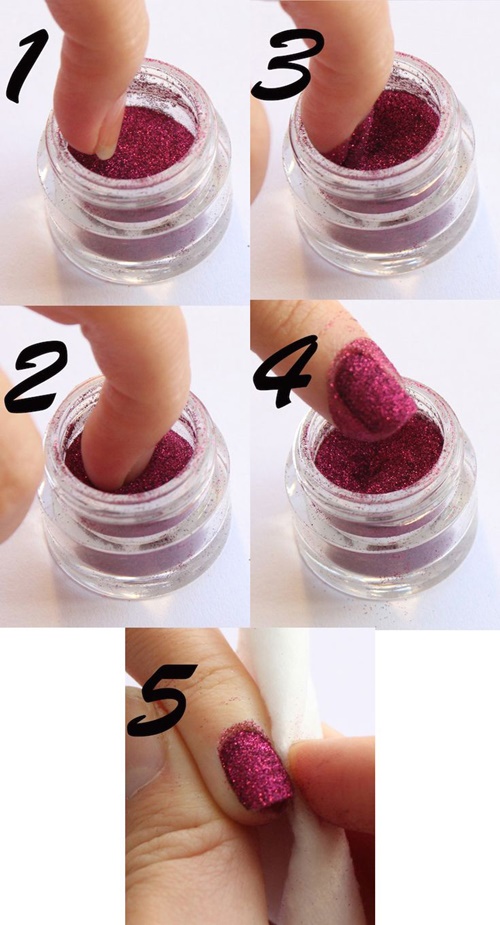 Dry your nails quickly by dipping them in cold water for 30 seconds (Source).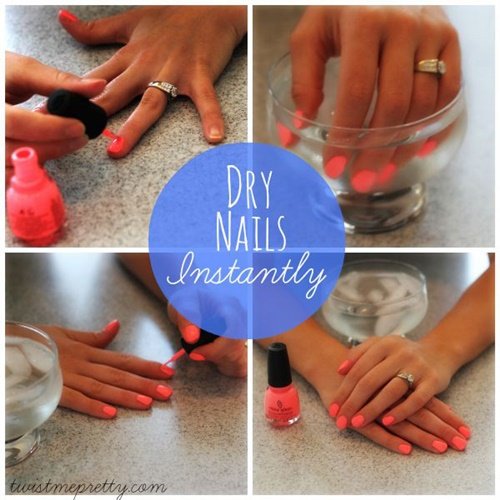 Use vinegar to make your polish last longer (Source).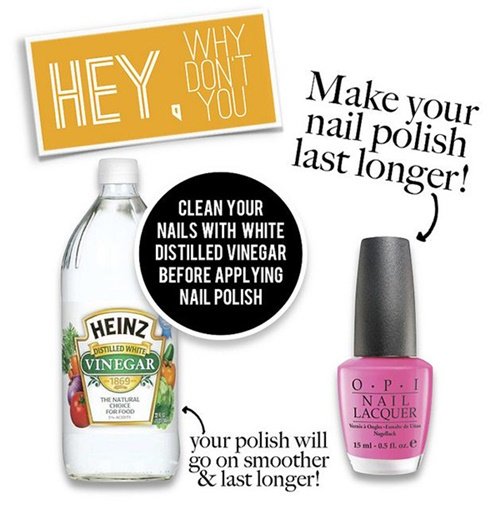 Make removing nail polish easier with this DIY remover jar (Source).