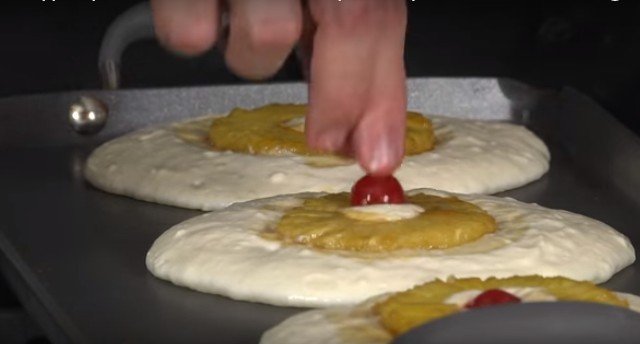 Did you ever think of add fresh fruit on pancakes? If so, you will love this Pineapple Upside-Down Pancakes, as a fabulous breakfast that is easy to cook and delicious to indulge in the morning, or as any snacks for coffee time!
 channel of eHow shows us how to make this pineapple pancake on youtube. You can change the pancake batter to any of your favorite, and add pineapple slices, or change the fruit to your taste, too. Safe Eggs shares the
detailed ingredients of this pineapple upside down pancake
, too. Which Looks way tasty to start, fluffy inside and crispy outside. You can try this trick with the recipe.
Here's the video… Enjoy!