Instead of buying bread or bagel for breakfast, waffle is another popular choice for most of us. Waffle iron is an absolute lifesaver, but if you are using it for making waffle only, you may need to take a look of this video.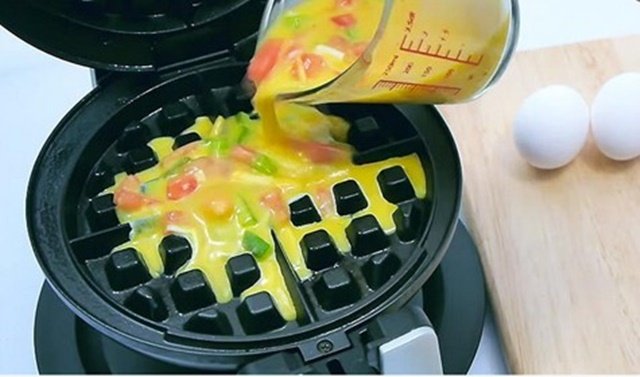 Waffle iron can use it so simple and clean, but do you know you can make more use out of it.  I would have NEVER thought to use my waffle iron to make Brownies, cinnamon rolls, omelets. Or maybe next time when you are thinking of using pancakes, try waffle iron instead to explore more recipes.
Will you SHARE these delicious kitchen tips with their friends and family?