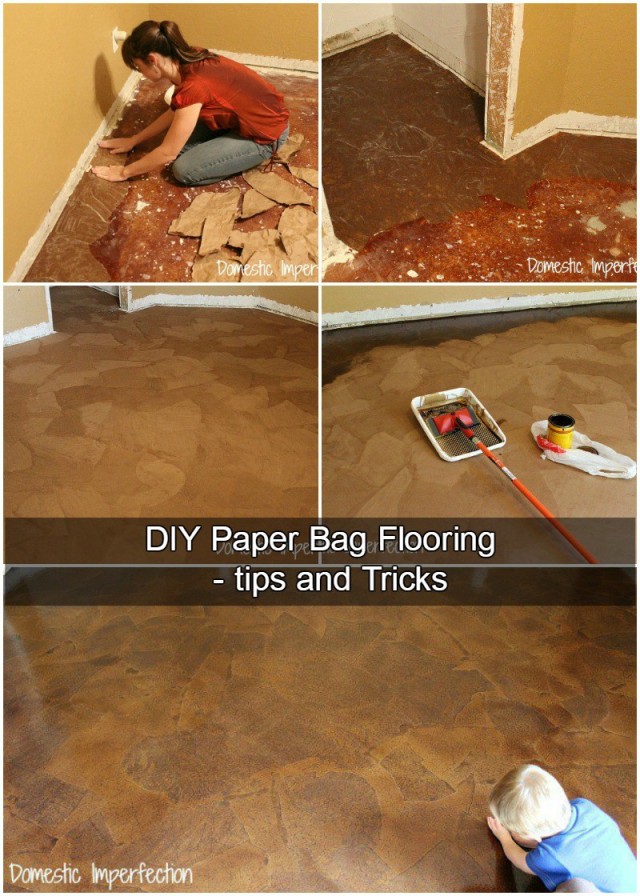 This DIY paper bag flooring, a much cheaper and easier alternative for wood flooring or epoxy flooring, and can be super self -satisfying. Flooring is one of the common home improvement projects that many homeowner will experience! Either you can spend a lot of money and have someone do it for you, or you can spend a lot of time, energy and frustration and do it yourself. Yet you may be confront with many difficulties during the process, and some are even things that might be a bit too out of the box for a contractor, which is exactly what Ashley from the blog "Domestic Imperfection" did. The result, your guests won't even tell what your awesome floor is made from at first glance. Brilliantly Beautiful!
Check out how Ashley did the job via the link:
Here's a video from Grace Lauer on Paper Bag Flooring Tips, Tools & Supplies for Concrete Subfloors. You can even get the written tutorial via the link.