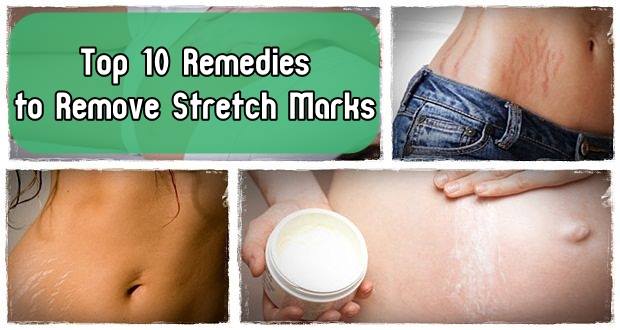 Some situations exert extra pressure on your skin such as sudden weight gain or loss, pregnancy and even rapid growth of your body during teenage. Sometimes while exercising too, you stretch your body out of its limits. In such situations you get those thick red or purple lines on your skin which is popularly known as stretch marks. Gradually these lines do fade away and become white or silvery white in color but they don't go away on their own. You have to put efforts to remove these stretch marks.
1. Aloe Vera
Aloe vera is effective in the treatment of many skin problems. Its healing and soothing properties can be used to get rid of stretch marks. There are a couple of ways to apply it.
You can directly rub aloe vera gel on the affected skin area, leave it on for 15 minutes and then rinse the skin with lukewarm water.
Another option is to make a mixture with one-fourth cup of aloe vera gel, oil from 10 vitamin E capsules and oil from five vitamin A capsules. Rub this mixture onto the skin until fully absorbed. Repeat this process daily.
2. Lemon Juice
Another simple way to lessen stretch marks is to use lemon juice. Lemon juice is naturally acidic which helps heal and reduce stretch marks, acne, and other scars.
Rub fresh lemon juice gently onto the stretch marks using circular motions. Allow the lemon juice to soak into your skin for at least 10 minutes before rinsing it off with warm water.
Another option is to mix equal quantities of cucumber juice and lemon juice and apply the mixture on the stretch marks.
3. Potato Juice to Remove Stretch Marks
This is the cheapest and one of the rapid home remedies for stretch marks. Potato is a super food due to its many components like essential fatty acids and a variety of phytochemicals, like carotenoids and polyphenols. It also has loads of vitamins and minerals including Vitamin-C, B-complex, potassium, magnesium, calcium, phosphorus and zinc. Because a potato is capable of stimulating collagen and elastin synthesis, it can effectively restore skin cells fading away your stretch marks.
Get this:
• Potato- 1 (medium sized)
• Knife- to cut potato
• Lukewarm water- to wash off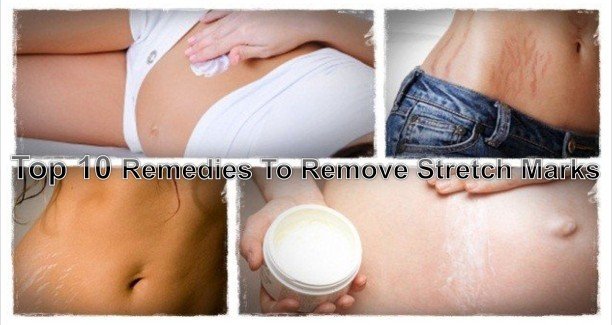 Here are some home remedies to help you with your task from rapid home remedies via the link…