Watermelon is the must treat for Summer party. There are so many cool ways to serve watermelon this summer. Instead of cutting them into slices or scooping them into small balls, blending them directly into juice or place them into infused flavor water. You will love to make use of the melon at its juicy best with these surprising recipes. Here's some deliciously creative ways to serve and eat watermelon:
Make watermelon cocktails directly in watermelon serving bar.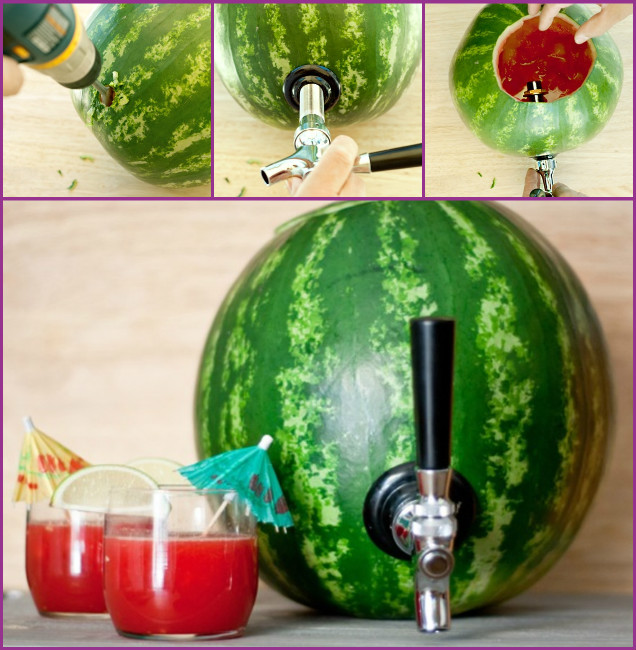 2. Save time to make watermelon cake for any Summer celebration, quick, easy and healthy, and saves you a lot of time to whip cakes fighting against the baking heat.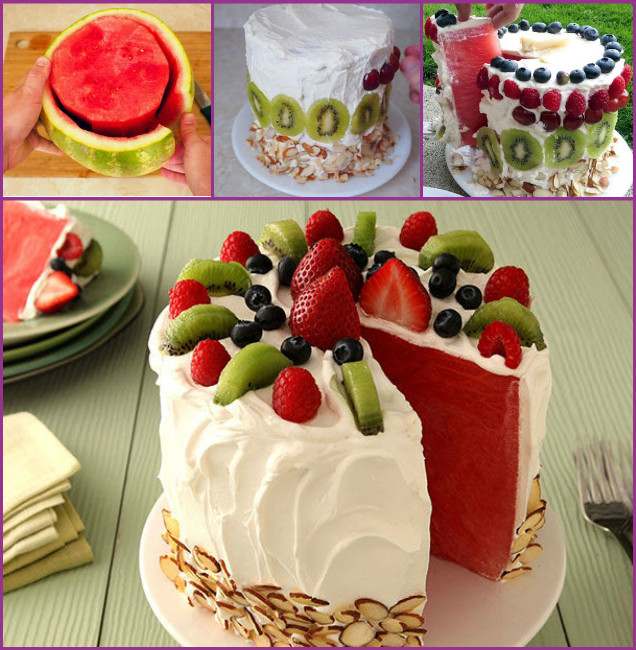 3. BBQ is the perfect choice for Summer party, save the watermelon peel to make a cute BBQ grill serving fresh fruit kebabs.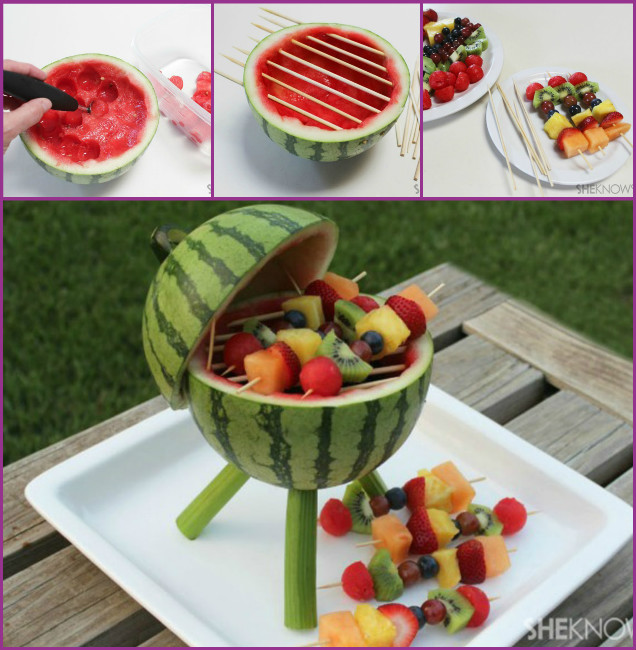 4. If you have little kids, make the watermelon cutting into sticks for little fingers, avoiding the big mess on clothes or carpets around the house.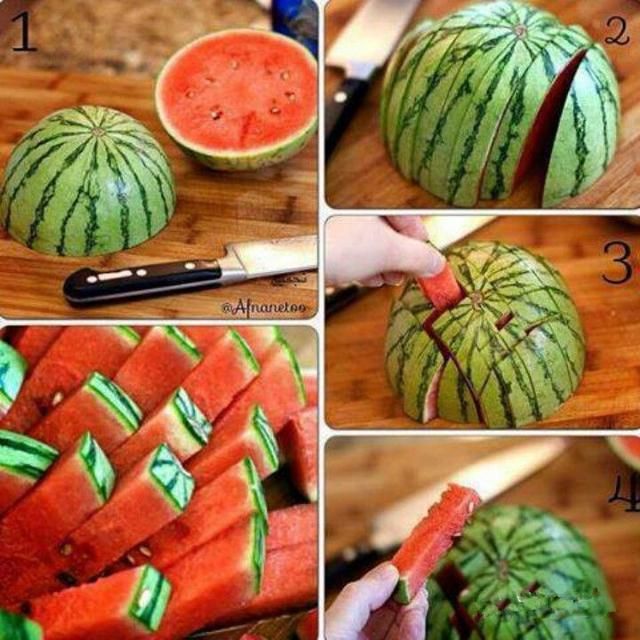 4.  Watermelon pizza, a healthy way to serve pizza and best recipe for vegetarians.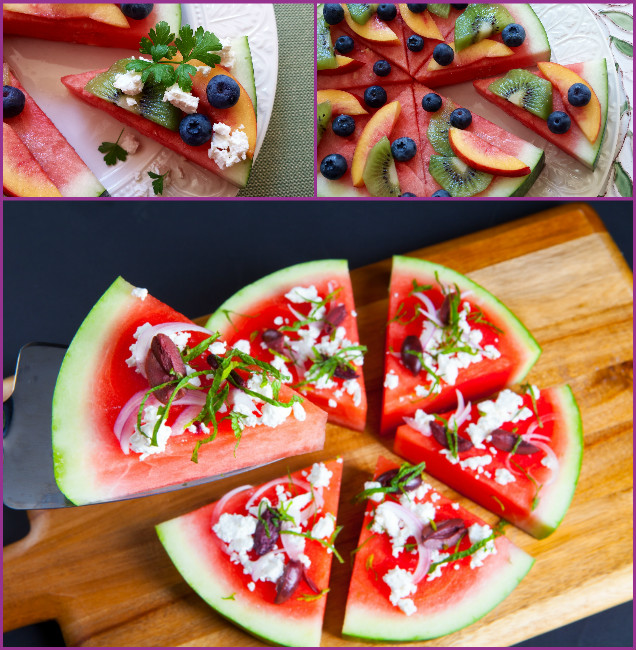 5. There are so many ways to carve watermelons and serve fruit balls inside.