Make your own Magic laundry cleaner by mixing of soap, hydrogen peroxide and baking soda.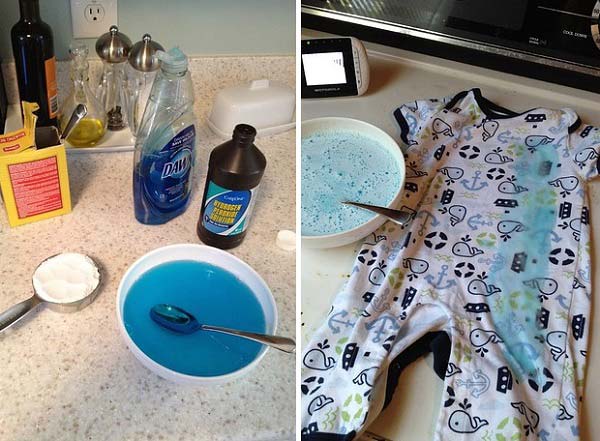 Full Tutorial: mylifeinpink-kim.blogspot.ca.
No extra space? Make a hammock for your kid under a table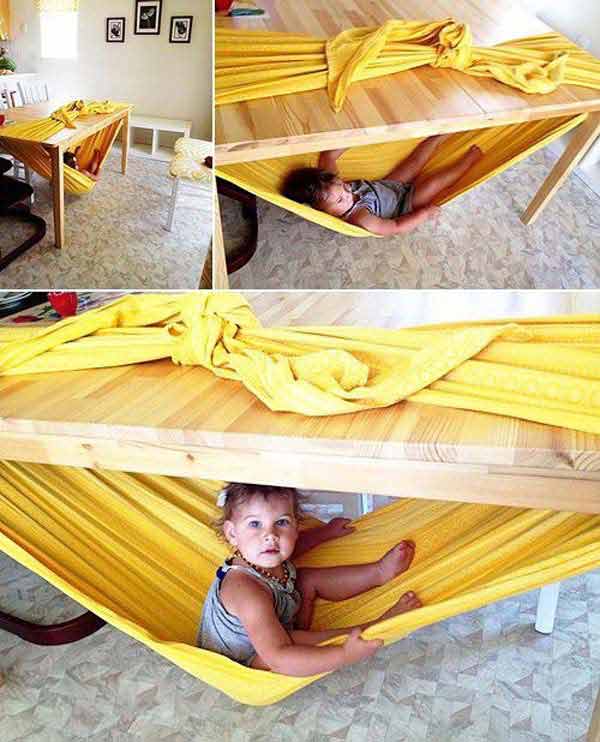 Image via : joyfulabode.com.
Stop the Unwanted Locking of Doors with Fabric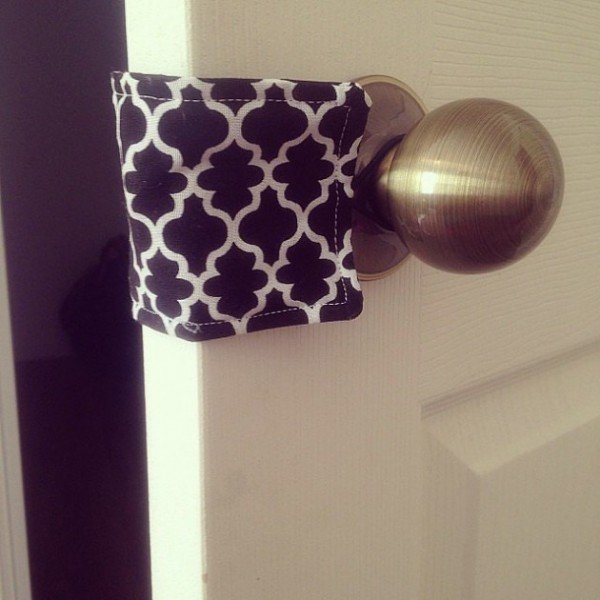 Make Your Own Kids Drawing Paper Roll using Picture Frame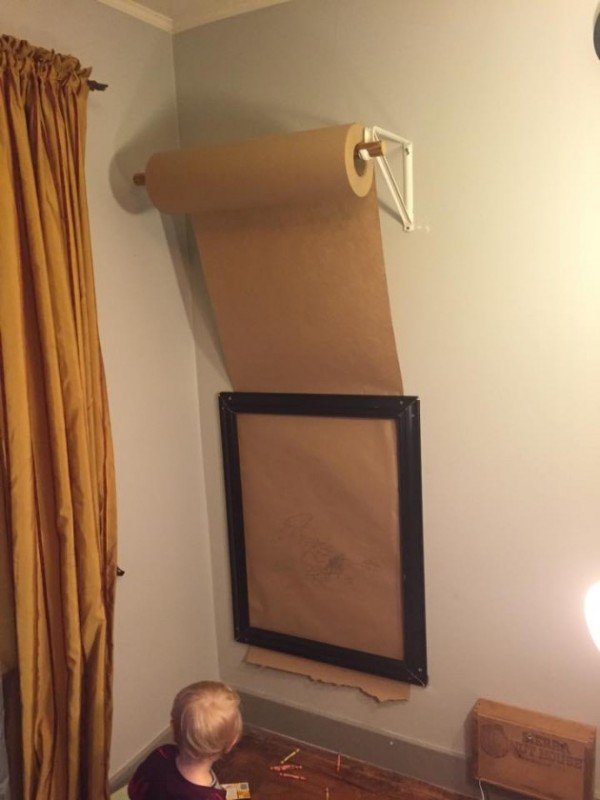 A big cardboard box can be re-purposed into a stair slide.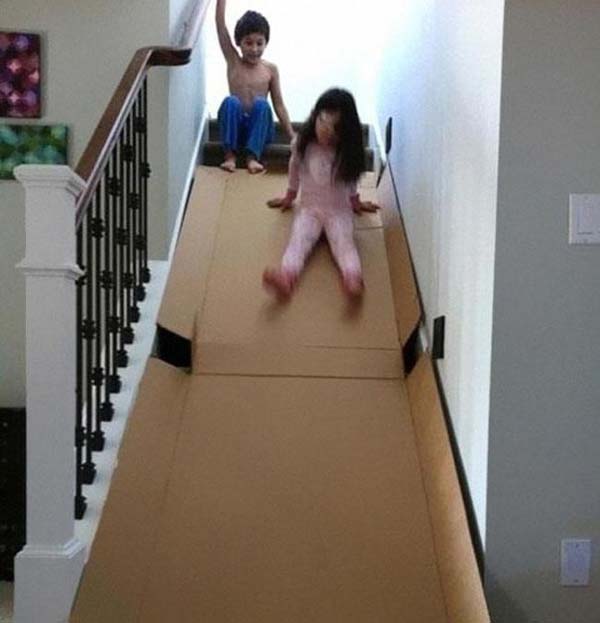 A baby shower cap will make baby shower time tear-free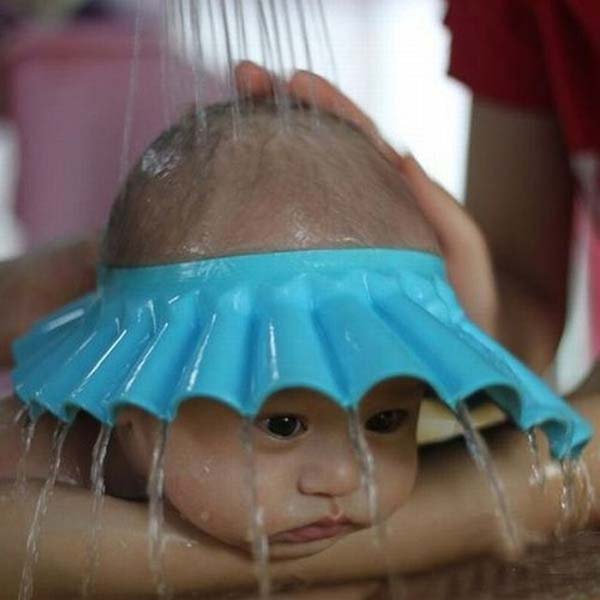 Image via : fancy.com.
A sticker help your todder put their shoes on the right feet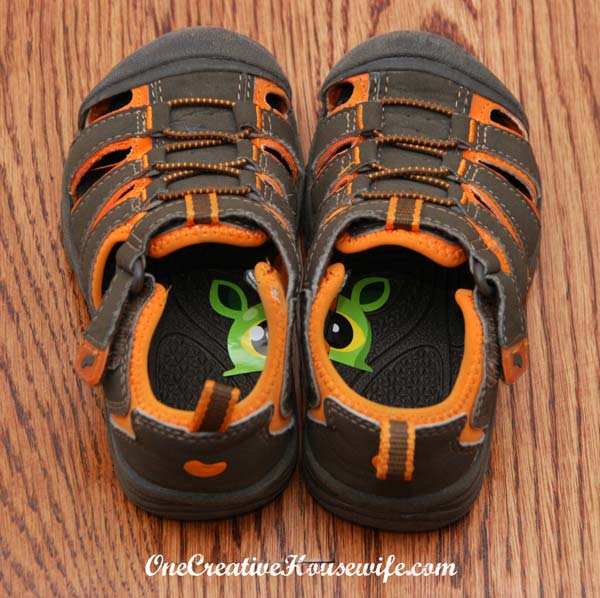 Image via: onecreativehousewife.com
Turn an throwing away lotion bottle into a faucet extender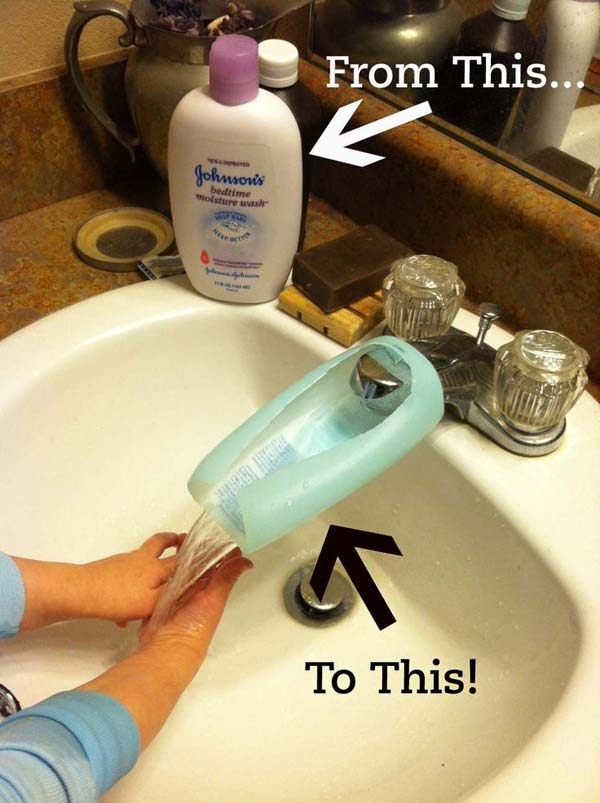 Image via: pinterest.com.