Use A Plastic Cup As A Sparkler Shield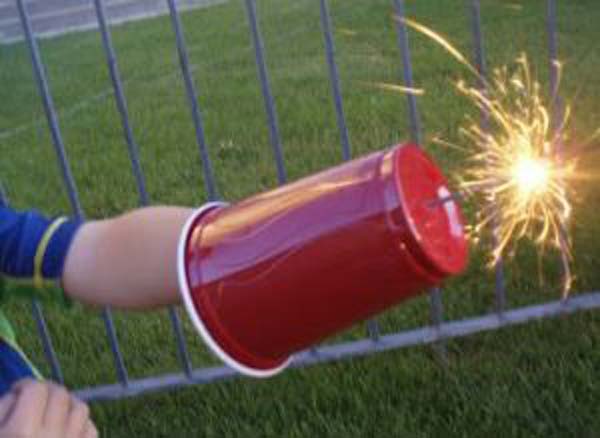 Image via: kneebees.com
Hold snacks and games by using a hanging shoe rack at back side of car seats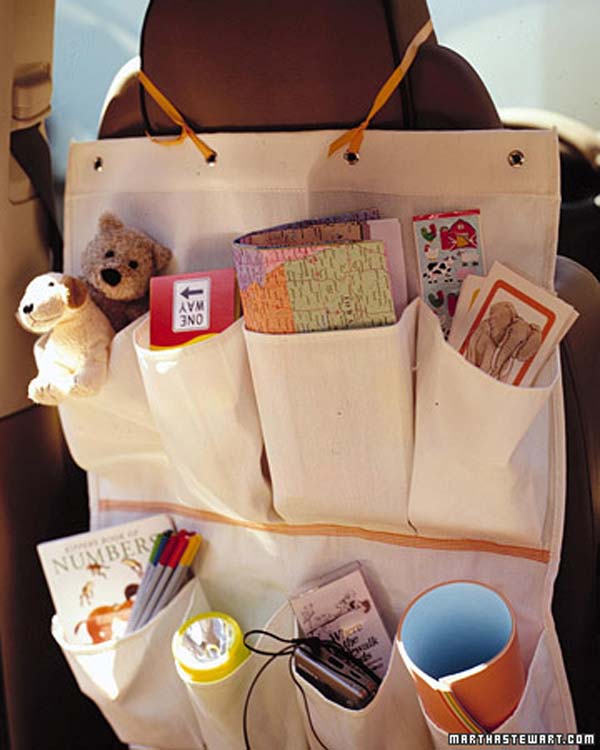 Image via : marthastewart.com.
Use Boxing gloves as a comfortable backrest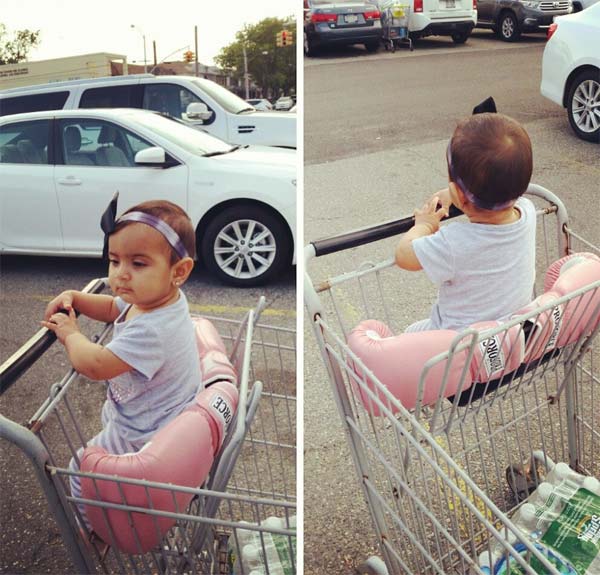 Image via : reddit.com
Add Stickers on car to tell kids where to stand in parking lots.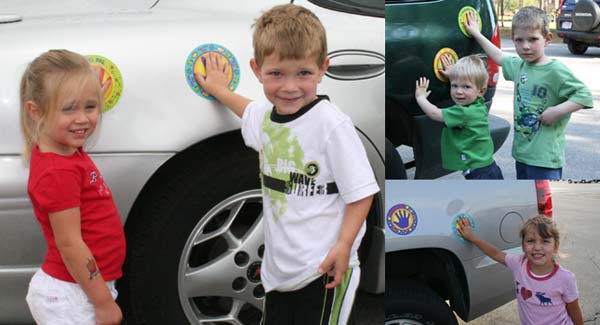 Image via: parkingpalmagnet.com
Let your kids massage for you: use fabric paint to make a race track on the back of t-shirts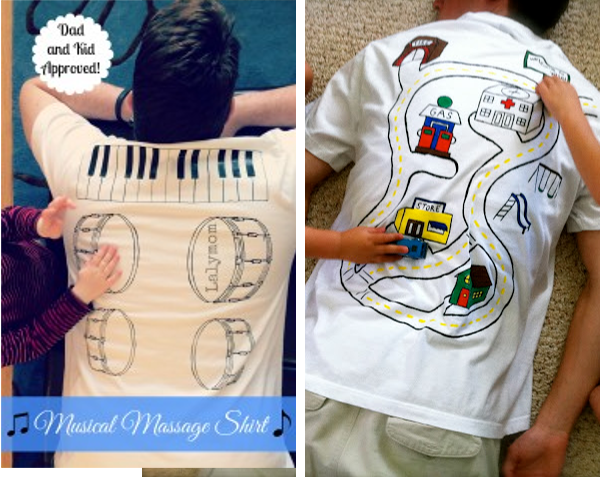 Image via: designdazzle.com.
Put your kids to work by turning chores into a fun game like this.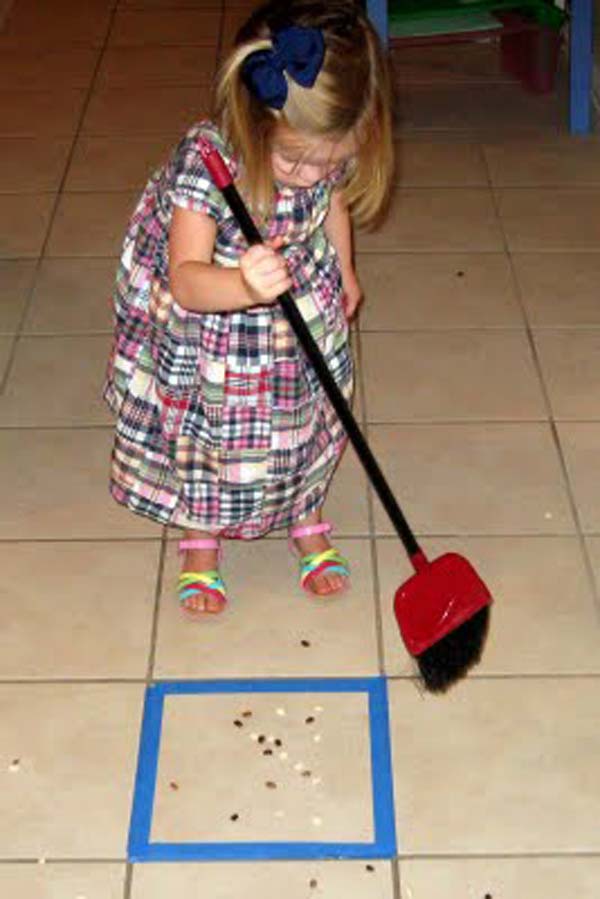 Image via : picasaweb.google.com.