We have seen crochet rugs, braid rugs using recycled old t-shirts before, but never thought of making full use of old Towels. I used to cut them for home cleaning and throw them away afterwards, and it seems that IS a big waste. Sisters of the wild West posted an tutorial to recycle old towers into mandala flower patterned area rugs for bathroom or doorway, which is so great an idea to reuse the old towels into new lives.
You may love: DIY No Sew Hand Crochet Rug Without Hook (Video)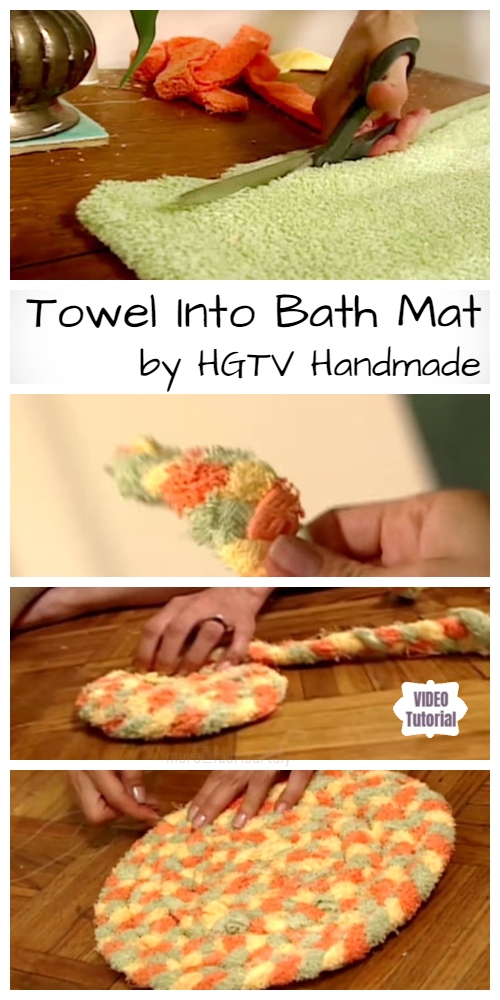 How to:
Cut the towels into 1-inch strips.
Take one strip of each of the three colors and sew the three ends together.
Braid the three strips together.
When that strip is completed, sew three more strips onto that braid and continue braiding. Continue with the rest of the towel strips to create a very long braid.
Once you have a braid that's long enough braid, coil the strips into an oval shape on a flat surface.
Starting in the center of the rug, sew the braids to each other so the rug doesn't uncoil.
HGTV Handmade channel Showed us this simple video tutorial on how to braid and sew a bath towel rug for your room. Let's check it out: