Shoe Rack: If you are shoe mania, you will love to make a rack for all your shoes display along the entryway for easy grasp and wear.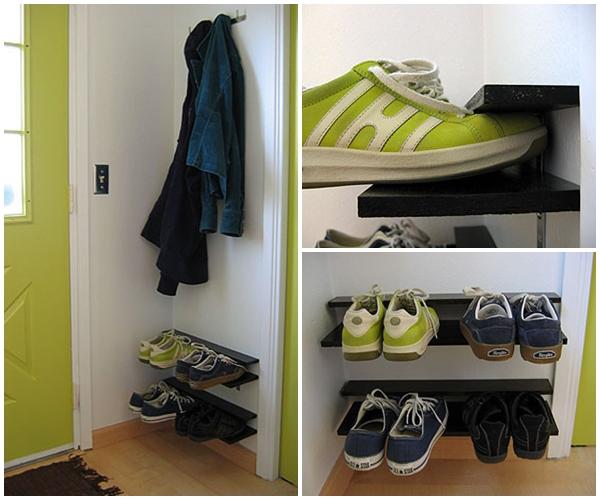 via not martha
Numbered Entryway: Banish prebeach pandemonium with a designated station featuring boldly numbered hooks and corresponding cloth baskets for each guest or family member.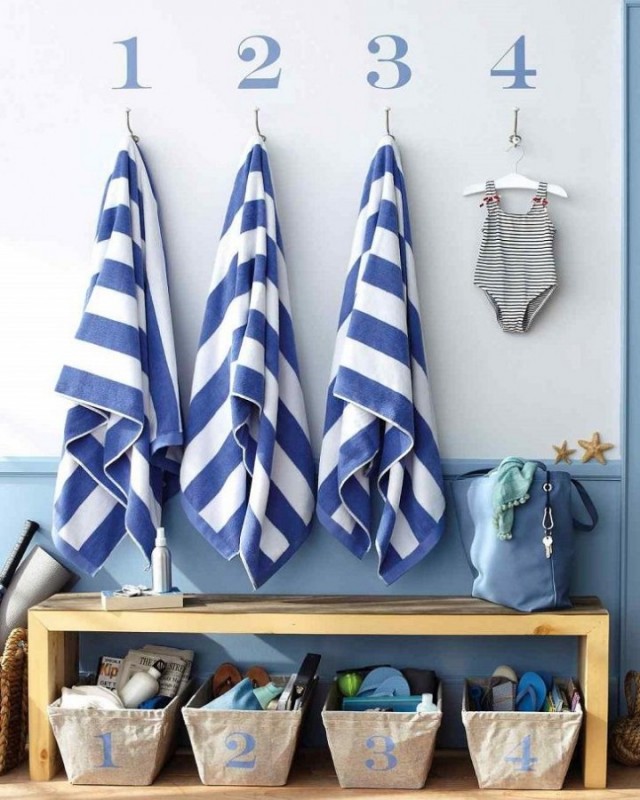 Colorful Wine Crate Storage:  Paint up-cycled wine crate and arranging them along entryway by mount on wall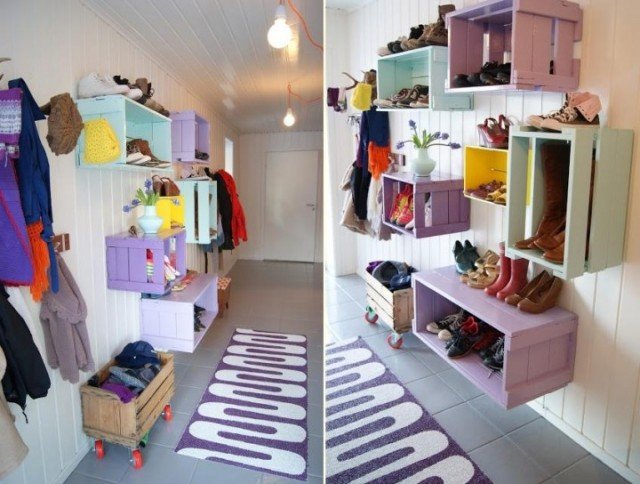 Colorful Crates Storages via Thea's Mania
Built In Under Stair Storage: If you have stairs along the entryway, make full use of the space understairs by built in storage.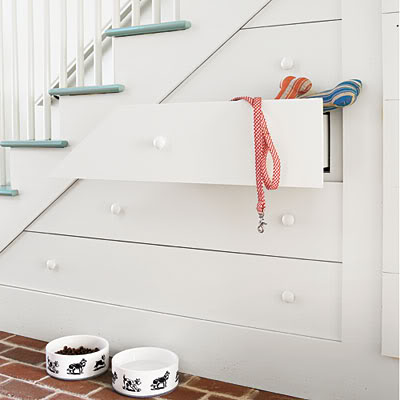 Source: Southern Living
Shutter Organizer: Wooden shutters can be just as functional and good-looking indoors as out. Vintage coat hooks also get a new use; they are mounted on a wooden plaque and put to work corralling the daily mail.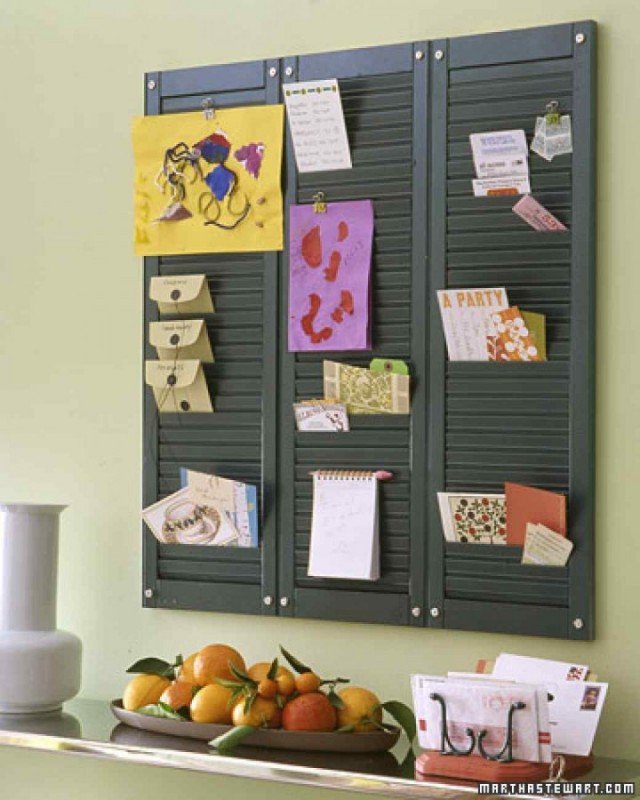 via Martha Steward