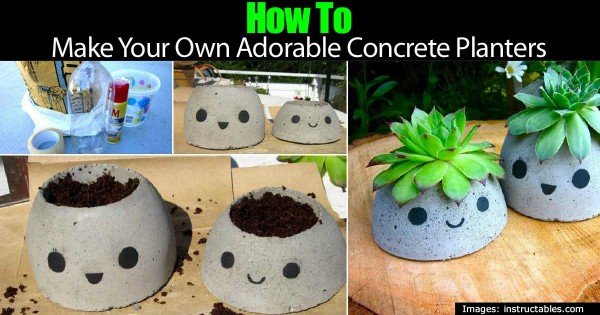 In house plants add a special look and welcoming feel to indoors decoration. There are many plants which can be used to dress up an indoor space, succulents is a popular choice for indoor and patio decoration. However, besides plants the container and planter can play an important role in the overall look. But, decorative planters can break a budget!
Have you considered, making your own planters from concrete? Don't let the idea of concrete scare you. It is a very easy product to work with some beautiful results.
This "How To" post from instructables takes you by the hand, showing the steps to make your own adorable concrete planters.
Check out the easy peesy details at the link below:
Here is a video that can help us too: