Melted Crayon Christmas Ornaments Can be super fun to make in the lazy afternoon with kids and family! We have so many Christmas ornaments project featured on our website that you can check them out by CLICK THROUGH. We also have Christmas projects to use the bauble ornaments such as the ninja turtle ornaments, the bauble ornament wreath from wire hanger which are fun and save a lot of bucks for Christmas decoration. I love these bright colorful melted crayon ornaments for Christmas decoration! They will look beautiful on your tree or wreaths and It is so great to recycle those broken crayons that kids has left over.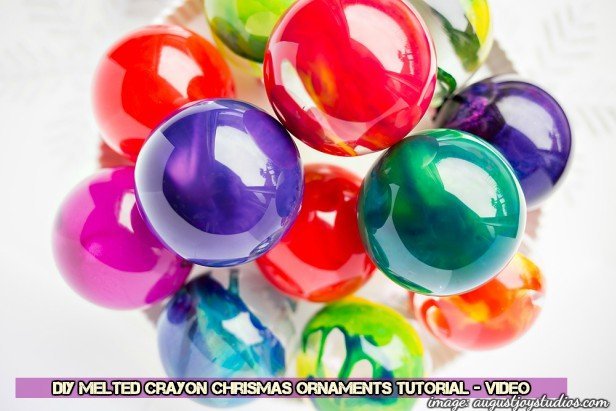 We can put the crayon into bauble and put them into oven to make the bright Christmas ornament fast, this is something new that I never thought before, and the result is just fabulous.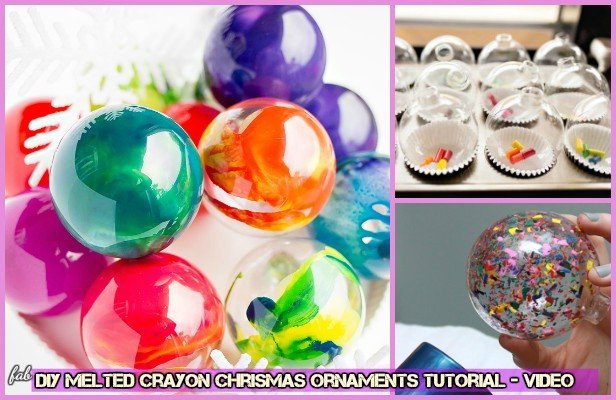 You get out how from august joy studios to see this trick.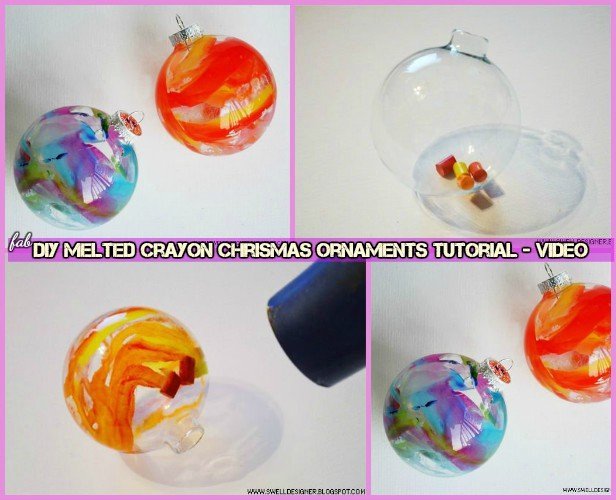 We can also use the old-fashioned way to melt with hairdryer. A short ripped crayon can work quick and pretty, too. see how to make it through instructables. Learn more with video on NEXT PAGE.