There are many ways to make cheesecakes as I have shared some fabulous recipes to fulfill your crave of cream cheese cupcakes. One of my favorite is No-Bake Neapolitan Cheesecake which can be whipped up in an hour. This cupcake is creamy and velvety smooth, with just the right amount of sweetness, low carb to make your dessert perfection. They melt in your mouth immediately when you bite them, and best of all gluten free, which we ladies care a lot now. You can change the brown sugar to white and add salted caramel on top if you prefer caramel flavor, top with fresh raspberry or strawberry or anything else you like on to the cake to make it even better.  The personal-sized is perfect to serve and will guarantee to be a hit for your next party.
You may love: DIY Raspberry Swirl Cheesecake Minis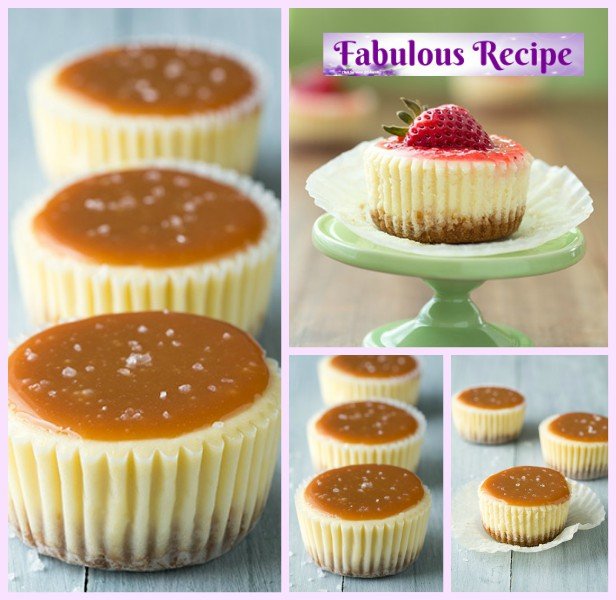 Click the link here for the easy recipe:
Here is a video tutorial on Learning How To Make Mini Cheesecakes by Diane Kometa.