Kids can't wait for their gifts ,and this fabric Santa is getting all the gifts ready! If you want to decorate your Home with Santa themes, I do have some projects you won't miss out, the DIY Festive Santa Hat Chair Cover Table Setting (Video)  is ready for the Christmas party. Serving with this fabulous and easy Adorable Strawberry Santa Cake Recipe-Video. Get ready for Santa Claus by making this Christmas pillow bearing the jolly guy's likeness. With a hand stitched felt face on a plaid background, it was a warm homespun look.  An on her blog, she shares a pattern to make them in a much bigger size – big enough to be pillows.  Cute!  If you made the pillows, you could use your scraps to make matching ornaments for the tree or to hang from a garland.
You may love: DIY Santa Clause Fabric Toy Sew Pattern & Tutorial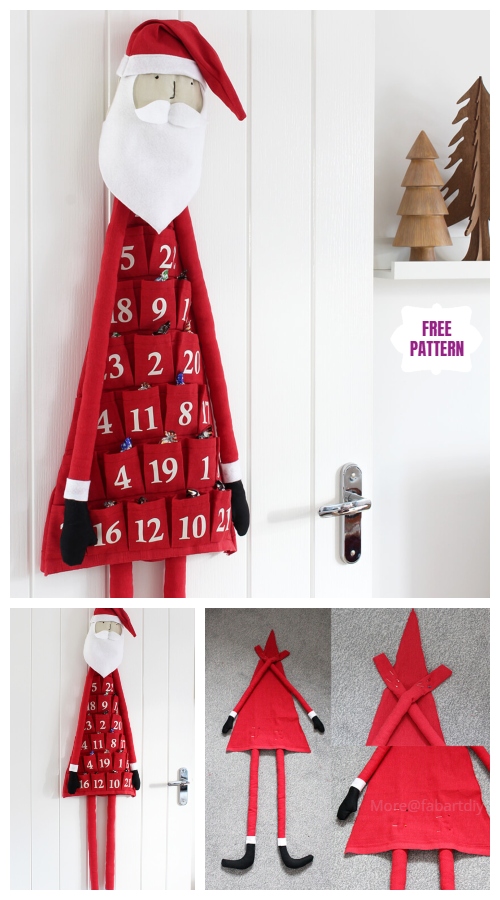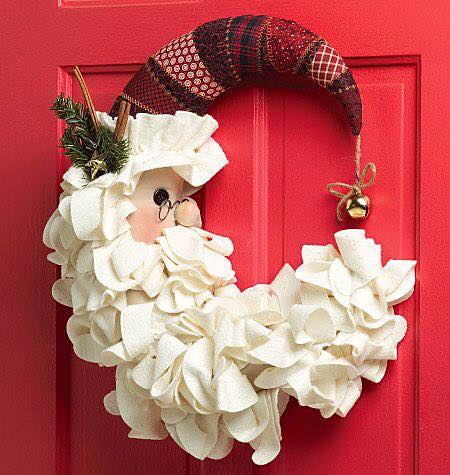 McCalls Santa Wreath Tutorial Via My Stitchnbitch.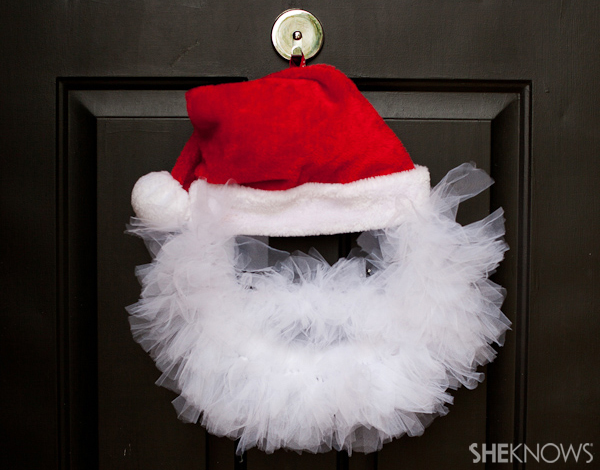 Tulle Santa wreath tutorial Via She Knows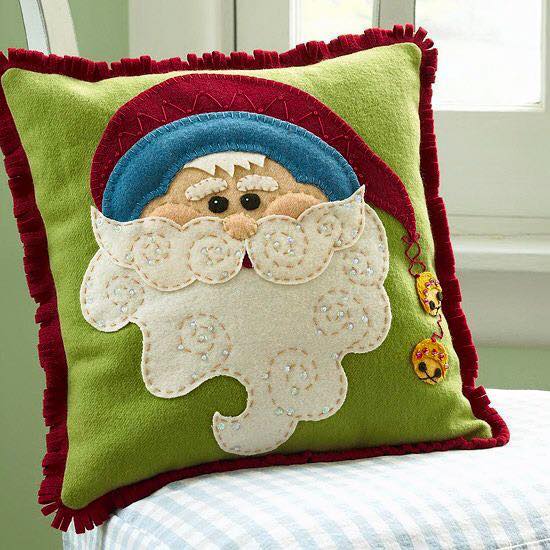 Jolly Santa Claus Pillow: Tutorial and Template Via BHG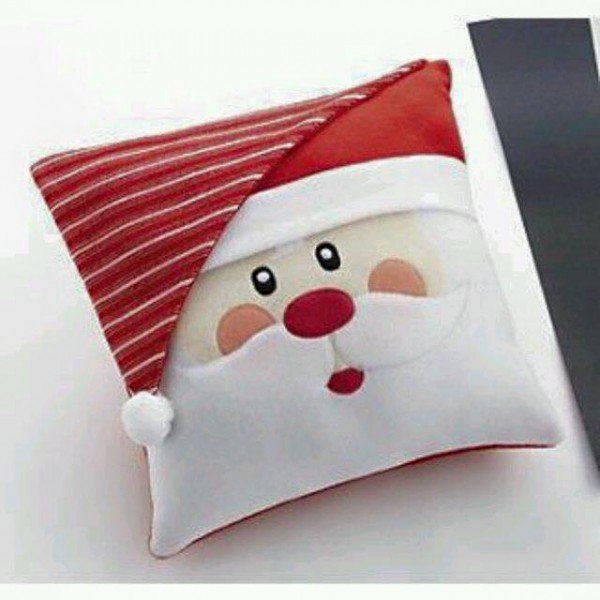 Santa Pillow Via: Pinterest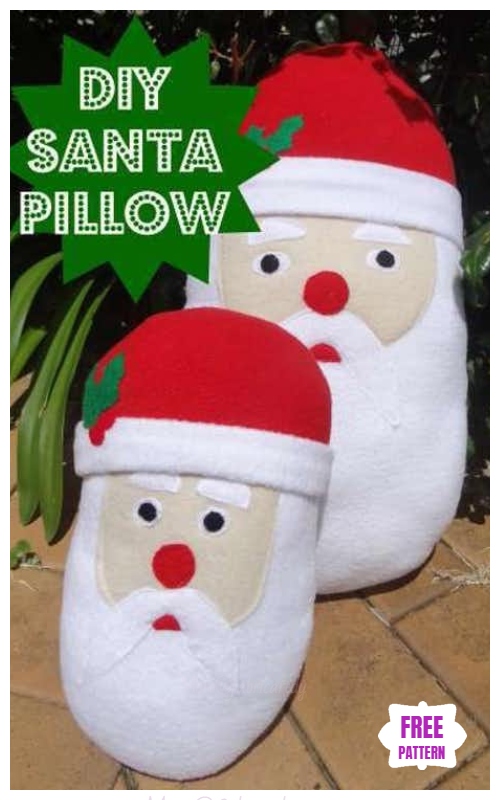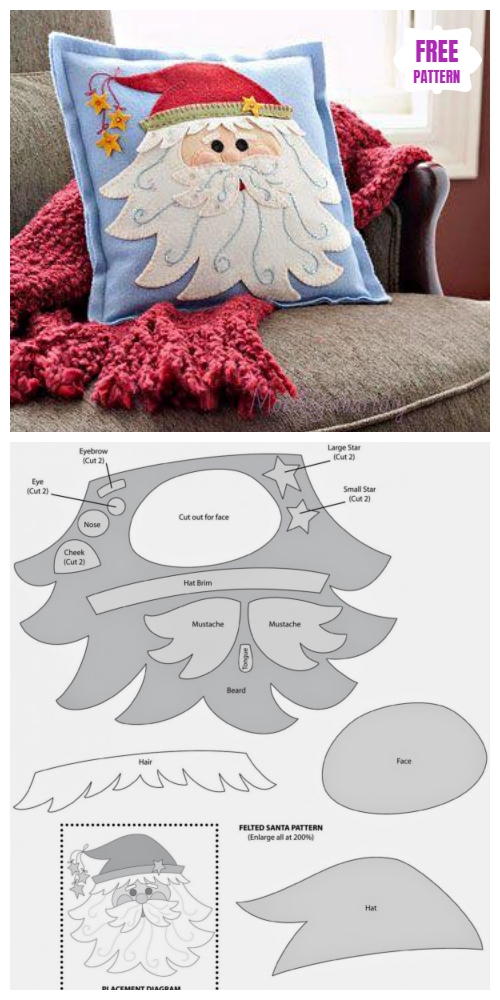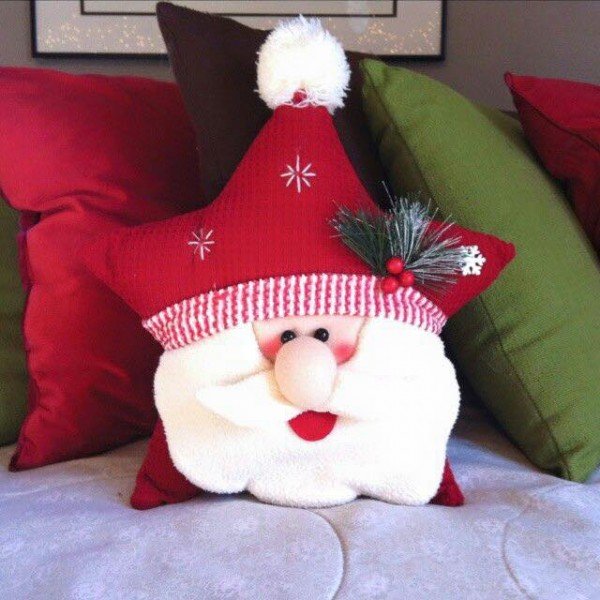 Source Unknown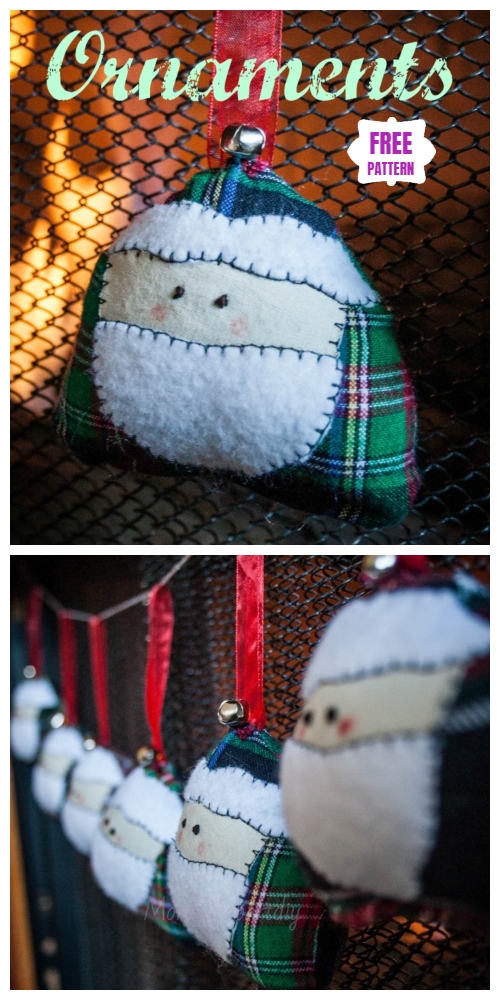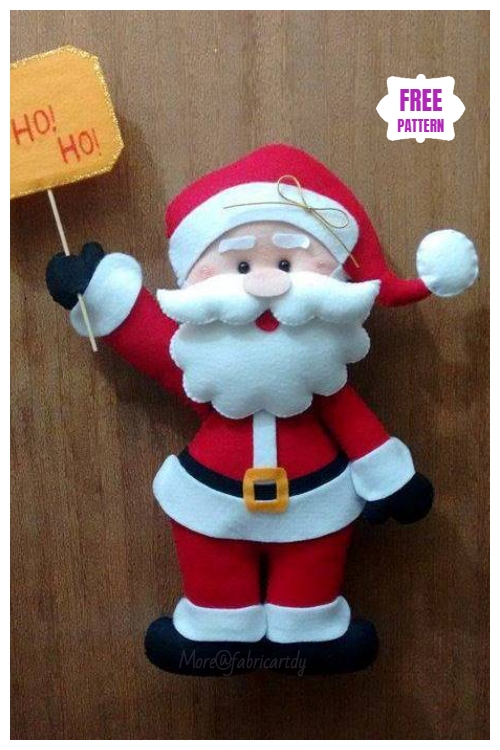 More Felt Christmas Ornaments Via FABARTDIY