We haven't take care of our nails as we almost neglect it so long. We have so many beautiful nail designs and Nail Art DIY Tips and Hacks  that you should check them out. And today we are going to share a trick to make nail polish easy without those soft painting brushes and dotting tools.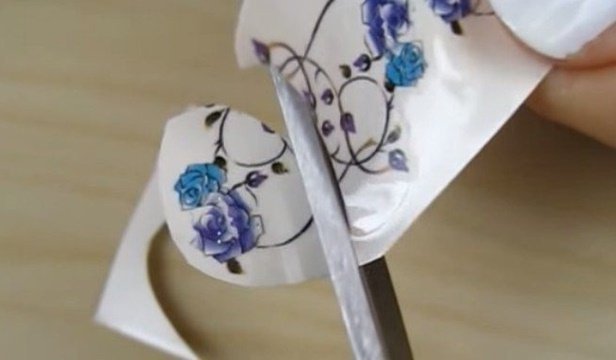 It is the temporary tattoos!! Right, my girls always take home some fancy tattoos from gift exchange in school, they wet and imprint onto their arms or hands, and now I can share this nail design using those fancy tattoos on my nails! They will ask for it on theirs, I bet.  There's a wide array of temporary tattoos out there to chose from.  And it is quick to add over nail bases with delicate designs that you can only see by professionals.
How to:
Brush a layer coat of base polish
Paint your nails white to make your design pop.
Select the temporary tattoo you would like to use for your nail art. Cut the tattoo into small pieces, so that they can fit on your nail.
Peel off the plastic on the tattoo and place the tattoo design-first onto your nail.
Dampen the back of the tattoo with a wet cloth, paper towel, or cotton pad. Gently press the tattoo with this moist cloth for 30 seconds.
Peel off the paper just like you are doing tattoo on body.
Trim off the excess
What do you think of this trick? Share with all your girlfriends who love manicure at home, and enjoy your beautiful fingers in Spring.
Video: cutepolish