Produce your own garden fresh local honey with this Easy DIY Beehive In A Jar Tutorial. You may go buy local organic honey in farmers market, and it's said that local honey can help relieve allergy, especially flower allergy in Spring and Summer time. I tried it myself because my allergy got worse after moving here in CA for more than seven years, and it helps to some extent. Besides, honey is a good ingredient for Natural Cold and Flu Sweet Remedy  and Helps You Fall Asleep. Instead of purchasing from the store, have you ever though of enjoying  the rows of organic honey jars in your own backyard? If you live in a suburban area, you may think that starting a beehive cannot be done. However a common suburban backyard can be a perfect place for beehives if done correctly and you do a bit of research and planning before ordering your bees and supplies. It is actually a very simple and easy process with the right tools.  Check out how to make one of these unique hives.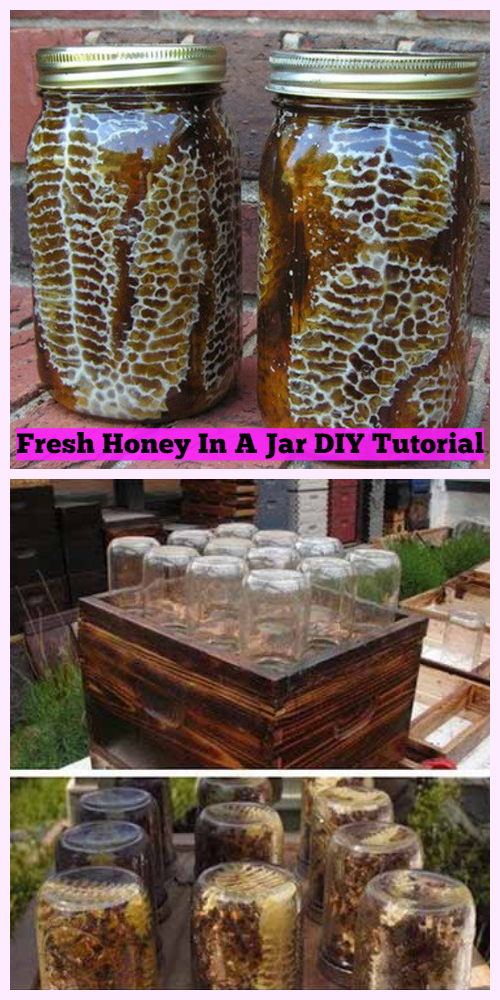 You may need some easy wood working to make the frame, customize the hole diameter according to your actual jar size.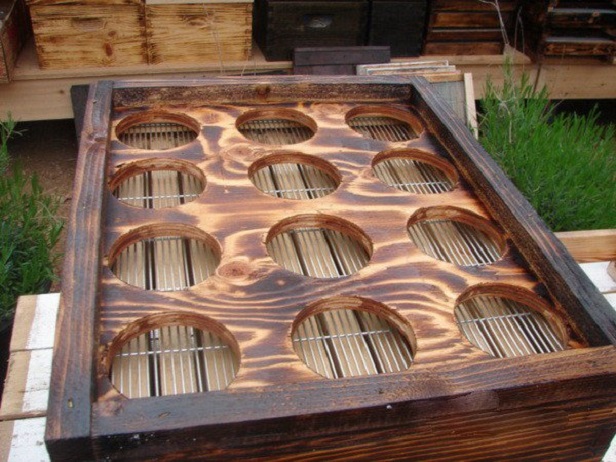 You can see the bees working through the glass jar, mesmerizing, huh?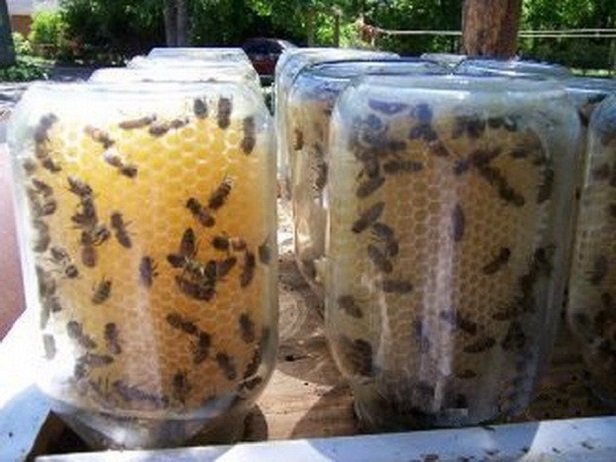 You can learn more supplies and diy tutorial via the link here: How To Make A Mason Jar Beehive.