Flip flops are the best choice for foot wear during the warm summer months. They are easy to slip on, come in a variety of colors and can match almost any outfit. Flip-flops and sandals make you feel so much cooler and are the ideal choice when visiting the pool or the beach. You can pick up a cheap pair of plastic flip-flops at most clothing stores, but if you don't want to wear the same one along the swimming pool or beach, design your own! You'd be surprised how easy it is to transform a pair of flip-flops into a unique piece of footwear in just a few simple steps. Wilma, from the DIY blog "By Wilma," has shown us a clever way to improve a pair of flip-flops using nothing more than some yarn and a pair of scissors. She recommends braiding your own yarn out of old t-shirts, but any yarn will do. Check out the images below to learn how you can make these awesome yarn flip-flops and more DIY flip flop ideas to make your very own flip flops with some added materials.
You may love: more 15+ DIY Flip Flop Ideas for Summer
Let's start with a pair of flip-flops. These can be old ones you've had forever or a cheap new pair from somewhere like Old Navy.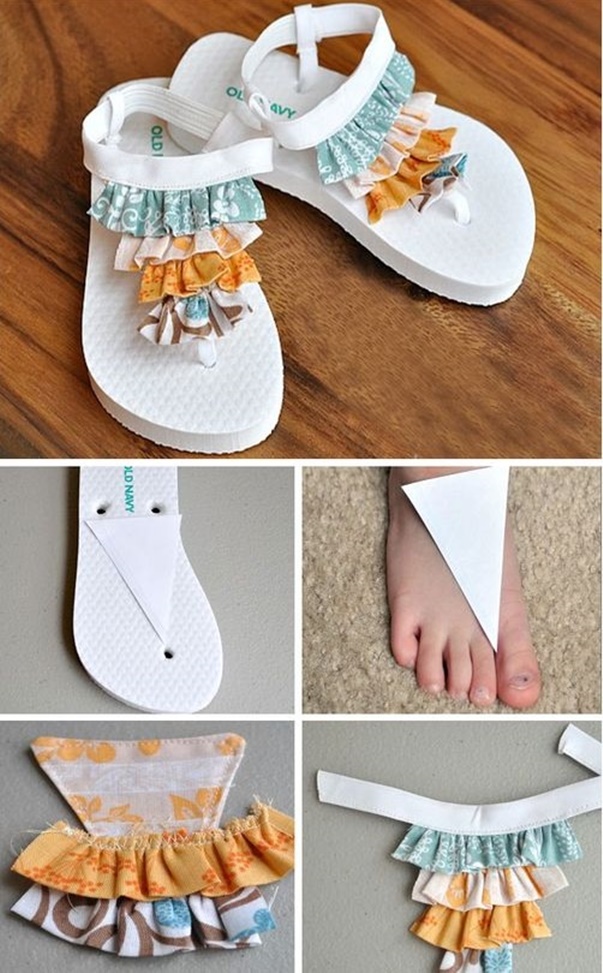 In the mood for some more DIY flip-flops? Don't worry, we've got you covered. Scroll down for six more easy hacks that'll take your flip-flops to the next level this summer.
Beaded Flip-Flops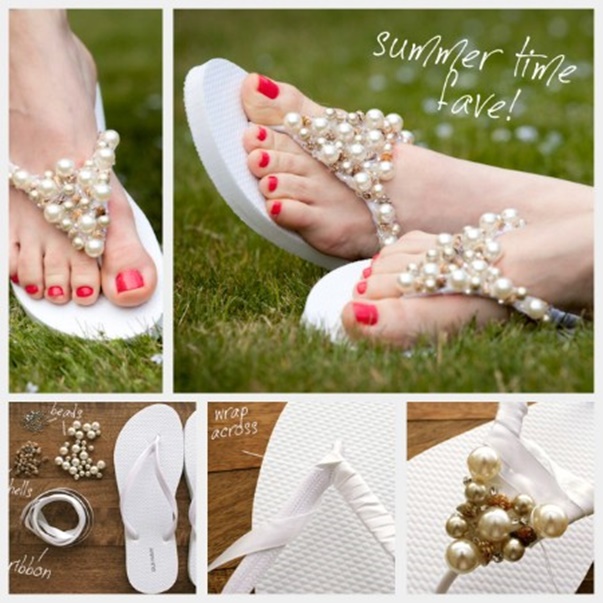 These Button Flip Flops are a great way to show off your crafty side. Perhaps the easiest pair on our list, these just require flip-flops, hot glue, buttons