I got some unpleasant news recently once in a while in the neighborhood, burglary or even shooting cases happened, just round us in California, near our community!! Just get alerted, and better to install security system for the house. Whether realize it or not there are quite a few simple things we can do to help protect our home, our property, and our life.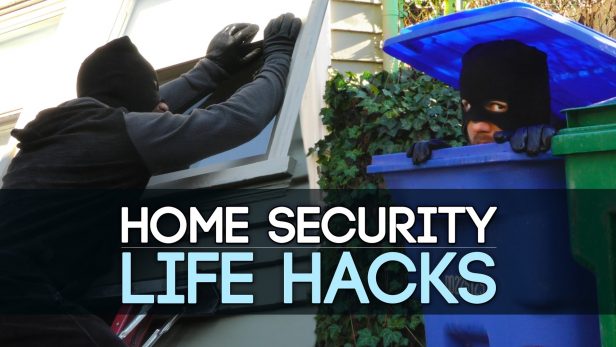 Again, I would love to put this hack into our life hacks list. These home security hacks aren't all that complicated to implement, and they really do increase the likelihood a criminal will take a pass on trying to break into your home and choose an easier target.Best of all is these DIY Home Security Hacks can be used effectively in a crisis situation too. Use these Life Hacks to sleep easier and protect your home, maybe have a little fun in the process, too.
Don't forget to check out Women Safety: Difference Between Mirror and 2 Way Glass and 5 Tips to Stay Safe and Survive A Workplace Shooting! Ready? Let's learn what we can do to keep our home safe together?
https://rumble.com/embed/u99lh.vcmi5/