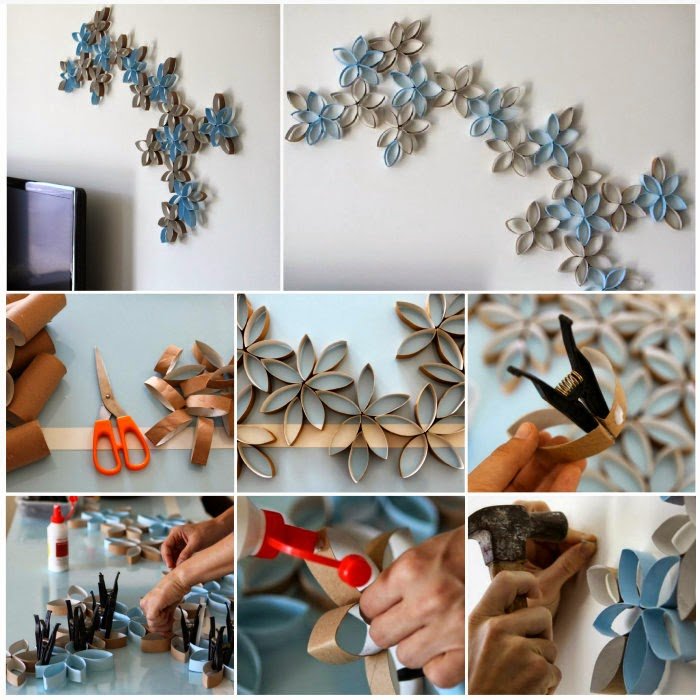 Here is a beautiful DIY Craft project to recycle paper rolls. The tutorial will show you how you can create beautiful three-dimensional artwork using empty kitchen or toilet paper rolls, glue and some paint. You can range the 3D paper roll flowers to any artwork with your imagination for wall decoration.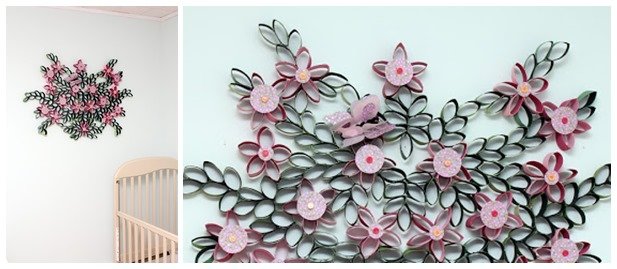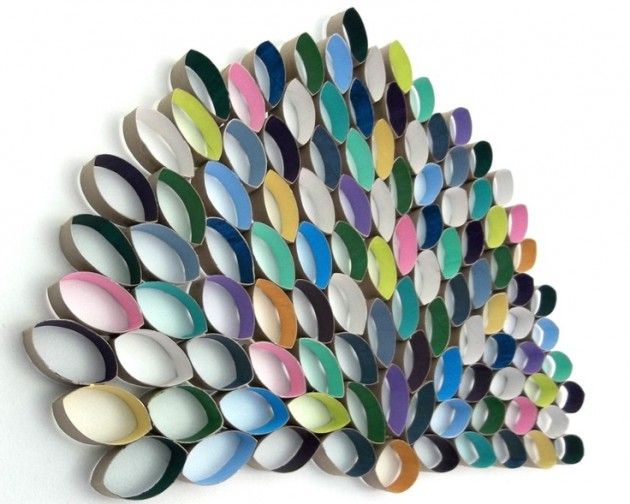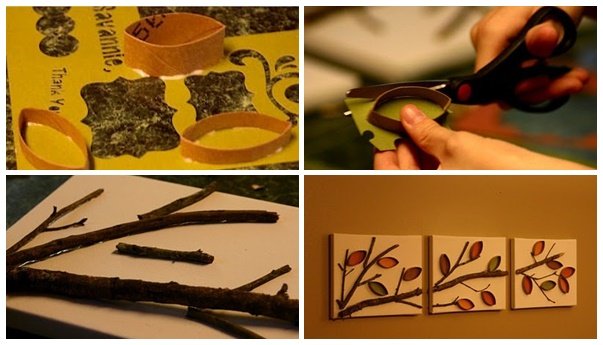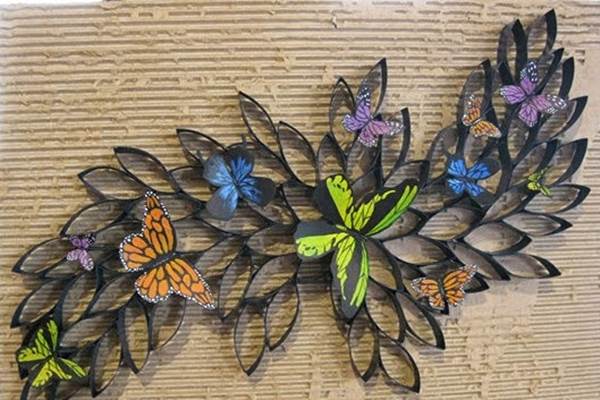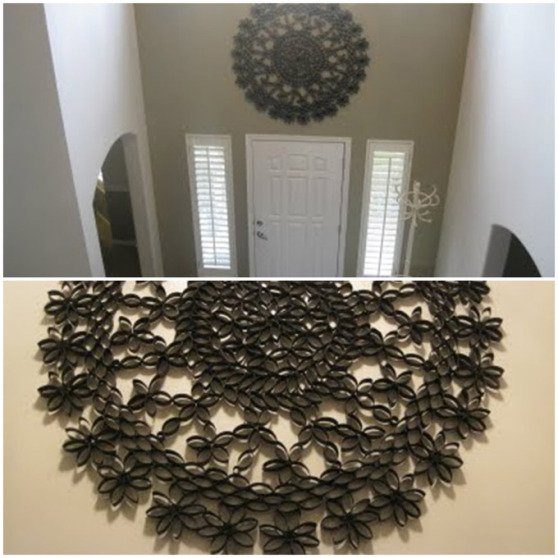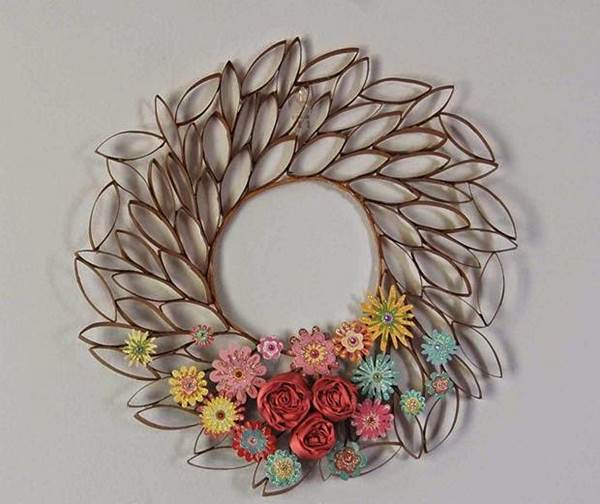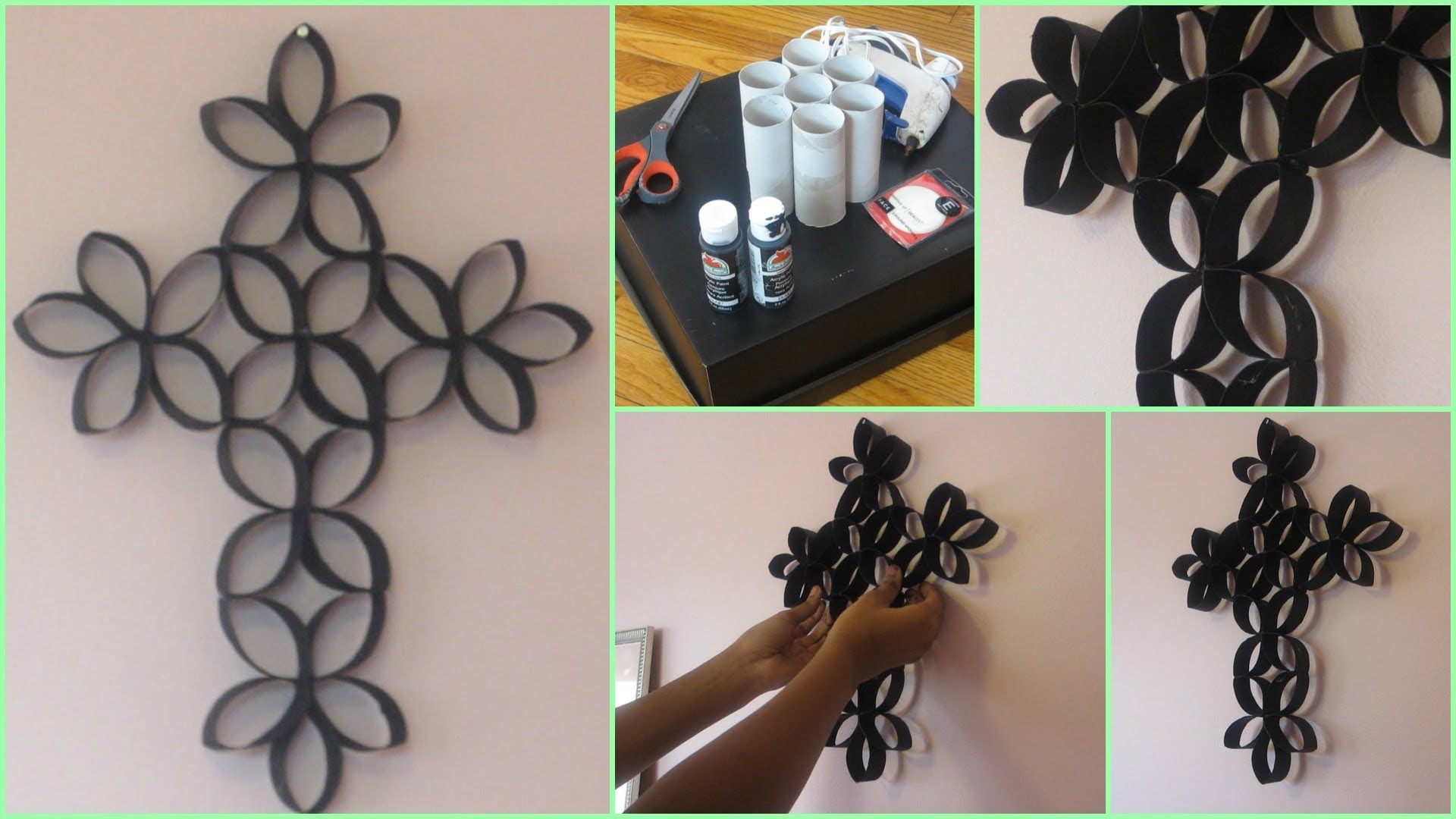 Click here for the tutorial from Imperfectly Perfect:
Turn the paper roll flower into this metalic frame for home decoration.