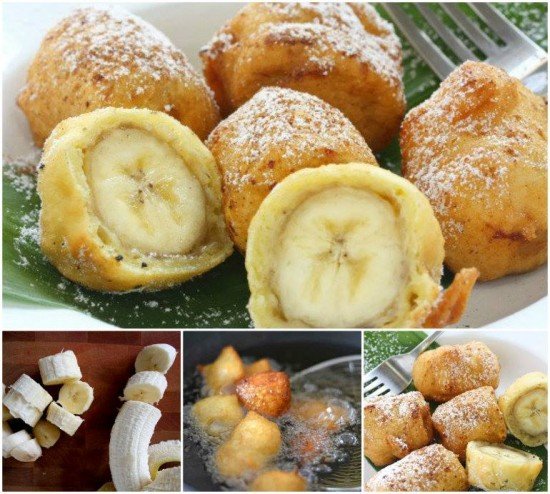 These Banana Fritter Snack Bites are quick, easy and inexpensive to make.  They can be served as appetizer, or as snack with ice cream. What you need to do is to chop banana into small pieces or mash bananas to make it taster, dip banana into mixed batter and fry in the heated oil.
Ingredients:
• 2-3 large organic bananas
• 1 tsp. baking powder
• 1 ½ cups whole wheat flour
• 1 cup organic milk
• 1 tbs. organic butter
• 2 cups sugar
• Pinch of salt
• Cinnamon to taste (optional)
• Canola Oil
Learn how to make this mini banana fritter bites from All Food, which will tell you the tips on making the bites even smoother and tasty.
The fried flower puff pastry is a beautiful addition with this bite idea that you can combine: