I have posted a ribbon bead bracelet with this idea, it's really easy to make by threading the beads or pearls with lace, you can check the tutorial via the link HERE, as well as the ribbon bead Christmas Tree Ornament. Today we are going to introduce the Christmas wreath ornament DIY idea with ribbon and beads by using wire, which is clever enough to shape the wreath when working with it. This is brought by beading germ.
You may love: DIY Christmas Bauble Wreath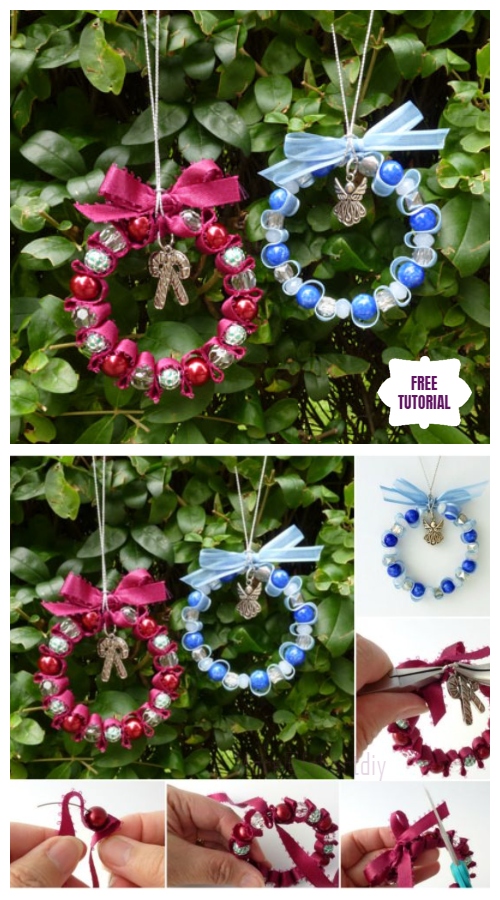 You can use the fabric scraps, or string for this DIY Christmas wreath ornament, too. Hope you enjoy this cuties for your Christmas tree decoration. You can check the full tutorial via the link here: How to Make A Bead and Ribbon Wreath Christmas Ornament.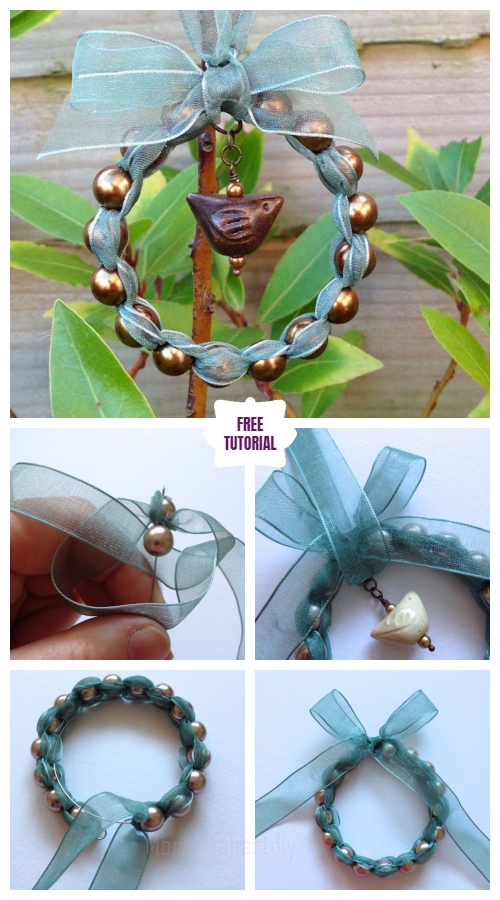 You can also make it a bit fancy with ribbon wrapping around the bead, they are be fabulous jewelry with this idea, too.  Art Jewelry Elements just take the beading craft a bit further with wire and silk ribbon for the adorable little wreath above.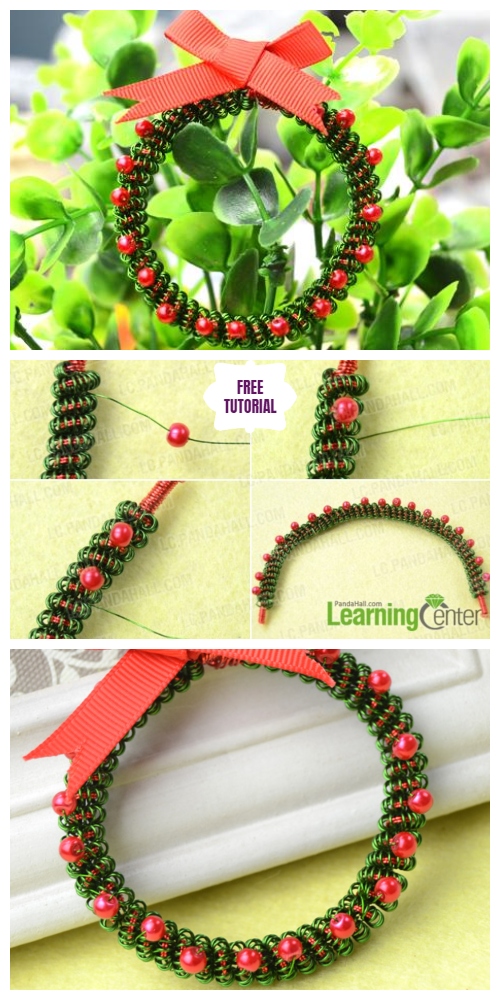 This version by panda hall is completely made out of thin wire with bead embellishments, by adding ribbon bow at top for Christmas decoration. Beautiful work.
Shape the ribbon or any cord/stripe with the idea to make Christmas tree ornament.